Here is a basic deer hunting gear list that will work well for most whitetail deer hunts. If you're hunting out West spot-and-stalk style, you might want to look at this gear list.
NOTE: This is a sample/generic gear list. For more specific details for the time of year you are traveling to, we recommend checking with your hunting consultant, outfitter, or your destination's local Wildlife Management Agency.
CLOTHING AND APPAREL
On late season hunts, temperatures can be very cold, therefore comfortable, warm, insulated hunting clothing is a must.
Dress in layers. Wool, Down, Fleece, Thinsulate, Gore-Tex, etc. are all appropriate choices, whichever is preferred.
Be sure to take an outer-garment of "White" Camo or Blaze Orange clothing

is fine as well is the preferred color choice. Be sure to check regulations for the appropriate amount of orange for the area you're hunting. Your outer garment can be a simple oversized sweat suit to fit over your other clothing.
❏ Good pair of Hunting Boots – On cold weather hunts, in addition heavy insulated boots, you'll want to also take "Boot Blankets" to keep feet warm when on stand.
❏ Gaiters
❏ Underwear (1 pair per day)
❏ Base Layer Top and Bottom (2 – 3 pairs per week) *we suggest merino wool
❏ Lightweight Camo Jacket

❏ Windstopper Camo Jacket
❏ Midweight Camo Jacket
❏ Lightweight Camo Vest
❏ Lightweight Camo Shirt (3 – 5 per week)
❏ Lightweight Camo Pants (1-2 pair per week)
❏ Midweight Camo Pants (1 pair per week)
❏ Rain Gear

❏ Blaze Orange (rifle hunts) *check Regulations in the state you are hunting
❏ Lightweight Gloves
❏ Midweight Gloves
❏ Camo Cap

❏ Camo Stocking Cap or Camo Beanie
❏ Heavy Shirt
❏ Cold Weather Pants
❏ Insulated Parka (with hood)
❏ Insulated Bibs
❏ Balaclava and/or Neck Gaiter
❏ Wool Gloves

❏ Insulated Waterproof Gloves

❏ Hand Muff
❏ Gaiters

❏ Hand Warmer Packets
❏ Day pack
❏ Binoculars
❏ Anti-fog, lens cleaning pen and cleaning cloths
❏ Knife and sharpener
❏ Buck grunt, rattle bag
RIFLE HUNTS
❏ Rifle (270, 280, 7mm, 30-06, 300 are all perfectly good calibers). "Flip-Open" scope caps are not necessary but nice if it starts snowing.
❏ Shells (at least one box)
❏ Scope (with rain cover)
❏ Rifle Sling

❏ Soft Rifle Case
❏ Hard Rifle Case
❏ Gun Cleaning Kit
BOWHUNTS
❏ Bow *check Regulations in the state you are hunting
❏ Arrows (at least one doz.)
❏ Broadheads
*check Regulations in the state you are hunting
❏ Release
*an extra release is recommended
❏ Soft Bow Case
❏ Hard Bow Case
PERSONAL AND MISC. ITEMS
❏ Passport (if needed)
❏ Lip Balm
❏ Towel
❏ Insect Repellent
❏ Sunscreen
❏ Moleskin for blisters
❏ Super Glue
❏ Prescription Medication
❏ WD-40
❏ Duct Tape
❏ Pain Reliever
❏ Extra Glasses and/or Contacts
❏ Quality Polarized Sunglasses
❏ Personal Toiletries
❏ Camera
❏ Video Camera and/or GoPro
❏ Extra Batteries for all Electronics
Looking for a deer hunt?
We have a number of great whitetail hunts to choose from all across North America with the best whitetail deer hunting outfitters in the business.
Ask For Pricing or More Information
Here are some other hunts that you might like:
Ask Us About a Hunt Request pricing and availability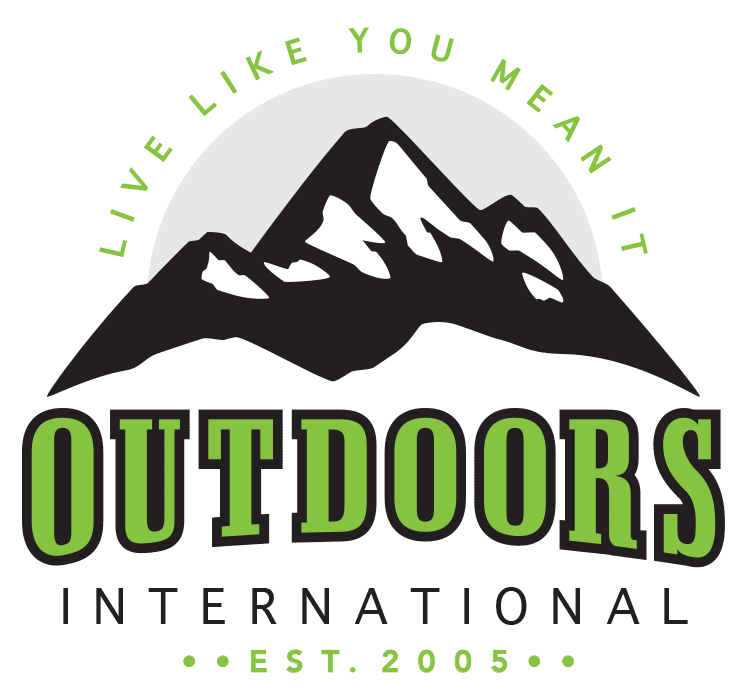 Discover why thousands of people have trusted Outdoors International to help plan their hunt.
Outdoors International has a team of hand-selected hunting experts to help you book your next hunt. Our job it is to help you in researching, booking and planning a great hunting trip with one of our amazing outfitter partners around the world.
My hunt was absolutely top notch.
The outfitter is a fantastic man and incredibly hard working and knowledgeable, there is no doubt he will do everything within his power to make peoples hunts successful and enjoyable. I plan to do it again with him next year for sure.
Wade Zuver
Our hunt was excellent.
We saw bucks every day along with all other sorts of wildlife. Mountain goats, bears, and foxes were common sights. Fishing and crabbing was special bonus. The food was excellent, the crew was amazing. Outdoors International did a great job of finding exactly what we were looking for.
Jesse Neveau
What an amazing experience!
The hunting lodge was out of this world!, Rooms, food and the scenery were all A+. Our guide was exceptional and had us on Shiras moose all five days. We saw over 30 total with at least 10 bulls. They had a plan for everything including taxidermy and game processing.
Kayla Redmon
LET'S START PLANNING YOUR NEXT TRIP
Be specific so we can find exactly what you're looking for.