HUNTER: Cody Kuck
HUNT: Unguided Moose Hunt in Alaska
CONSULTANT: Russ Meyer | OUTDOORS INTERNATIONAL
Sept. 18-Oct. 1, 2015
Our first trip to Alaska could not have went any better. One 58.5 inch bull moose down, one black bear, and a missed black bear. Not to mention all the other opportunities we could have capitalized on, yet didn't because I was being pretty selective.
After arriving into Bethel, Alaska from Departing Denver, Colorado earlier that morning. Brian, one of the guys who works for the Outfitter met us to pick us up from the airport along with another moose hunter and get us to the Bed and Breakfast. As expected, even though we were prepared for our unguided hunt, anticipation was extreme and we were more than ready to get after it. We were a day late getting in due to backed up flights in/out of the bush from bad flying weather a day or two prior, so as each hour passed without us heading out…we became more and more eager like school kids waiting for the longest recess session ever. Finally, we caught wind that it was our time to take to the skies to head to the bush for 12 days of Alaska adventure hunting moose.
Upon arriving and setting up our drop camp, we began to call as we cooked our evening meals and watched the sun disappear. This was the rut so we were calling at camp every calm chance we had as recommended to. The first day was slow for seeing moose, but heavy on the sign. I never would have imagined that place be as littered with moose sign as we seen and admired daily. Trails, rubs, scat, every ten steps (no joke either). If I was a big Alaskan bull moose, I'd be right where we were. Not to mention the moose we seen flying into our camp days before, we were in prime country and we knew it and thrived off of it.

Dad's Bull
Second or third day was the day (couldn't pinpoint while writing this, all blurred together on me here). We ate breakfast in the sunlight along with having a good cup of coffee and decided to venture over to a good trail intersection we had seen the day prior that made out to be a decent vantage point to glass from (4 foot higher in elevation). The vantage point is approximately 200 yards from our camp. Upon getting to the spot, I start adjusting some layers and getting ready to start glassing. My dad then looks back toward our tent and sees the giant Alaska bull moose he killed standing less than 100 yards from our tent. Without hesitation or confusion, I set him up on his Vangaurd Shooting Stick
and my dad made some of the best shots I've seen him make with his .300 Weatherby and the bull tipped over exactly 106 yards from our Cabelas Guide Motel Tent. Holy Smokes, I still have to look at photos to believe it. I'm thinking the calling paid off.
As this bull appeared about 150 yards from us initially, we knew we had a shooter on our hands but didn't realize what this guy had going for him. Again, holy smokes. He measured in at 58.5″ and yes I'll count that 1/2″ all day long for the rest of my days on this planet. This was both of our first moose hunt, first trip to Alaska, and first moose on the ground! Needless to say, we spent 5-6 hours admiring and butchering him up for the flight back to Bethel.

Dad's Black Bear
A few more days go by, we called in some moose and also saw some off in the distance but no shooter bull like my dad's. We did see another CRANKER of a bull and I pursued him hard for 2-3 hours then he worked into some alders well away from our camp. Far enough away I wasn't going to drop him for my pleasure to make it a painful packout….like way painful of a packout. While I was pursuing that big old slob of a bull, my dad was back hanging out at camp doing his thing that afternoon. Funny thing was, that afternoon "his thing" was killing a beautiful black bear that came into the moose gut pile 106 yards from the tent! Holy smokes times two now!! I'm off busting butt trying to drop a bull and he's lounging at the drop camp punching harvest tickets and locking tags!!
Overall, I could write for hours and hours about our 12 days hunting moose in Alaska through Outdoors International and this outfitter. This is just a short summary of what happened between my dad and I, and believe me, we could carry of for a while. My recommendation to anyone interested if you're looking for a cost effective, DIY, moose hunt, these are the companies you'll want to connect with to put it together for you or your group. I've never been more appreciative of using two great companies and the knowledge they share to put together this hunt for my dad and I. Thanks for everything! This outfitter is the go-to guy when wanting to hunt Alaska.
When going from zero to 100 like that you want to make sure you're in good hands from start to finish, and we were. From Russ Meyer sharing his experiences up there from the year prior, to Nate and Brian busting ass in the hanger to help the outfitter coordinate guys in and out of camps, everything was as spot on as should have been with killing that many moose in the window we were up there.
Guys and girls waiting to get flown out were jacked up with enthusiasm and excitement and the folks arriving back in from their hunts had nothing but positive vibes and stories, not to add some very great trophies.
Our first trip to Alaska could not have went any better. One 58.5″ bull moose down, one black bear, and a missed black bear. Not to mention all the other opportunities we could have capitalized on, yet didn't because I was being pretty selective.
Contact OUTDOORS INTERNATIONAL to set up your own moose hunt!
My consultant's communication before, during and after the trip was perfect, I couldn't have asked for more.
My consultant was very knowledgeable, and a pleasure to talk to.
Would you book another trip with us in the future? Yes.
Can we use your stories and/or photos on our website? Yes.
Can we use this in social media? Yes.
What would you like to see us offer or do more of or do differently? Did great, no recommendations here.
Will you book another trip with Outdoors International in the future? Yes, to kill some more big ole bulls in AK with friends and family!!
Ask Us About a Hunt
Request pricing and availability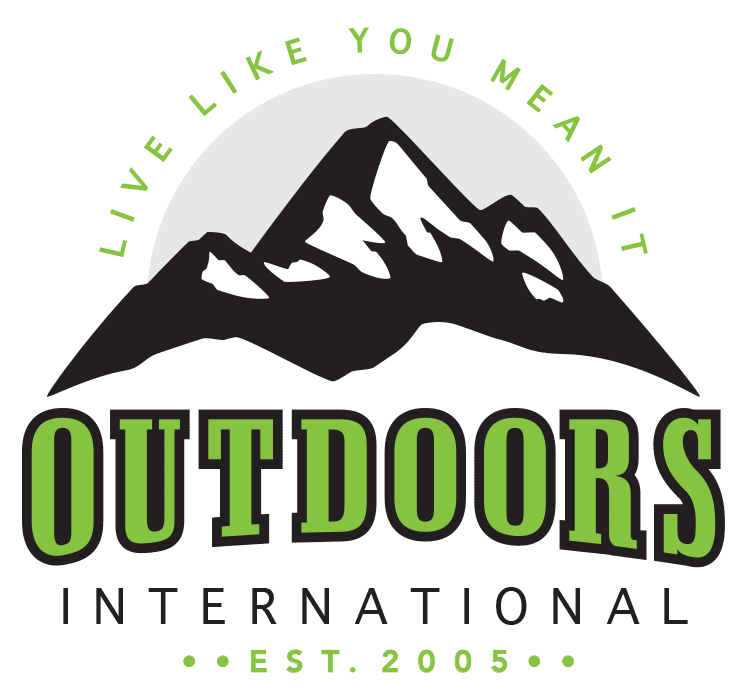 Discover why thousands of people have trusted Outdoors International to help plan their hunt.
Outdoors International has a team of hand-selected hunting experts to help you book your next hunt. Our job it is to help you in researching, booking and planning a great hunting trip with one of our amazing outfitter partners around the world.
My hunt was absolutely top notch.
The outfitter is a fantastic man and incredibly hard working and knowledgeable, there is no doubt he will do everything within his power to make peoples hunts successful and enjoyable. I plan to do it again with him next year for sure.
Wade Zuver
Our hunt was excellent.
We saw bucks every day along with all other sorts of wildlife. Mountain goats, bears, and foxes were common sights. Fishing and crabbing was special bonus. The food was excellent, the crew was amazing. Outdoors International did a great job of finding exactly what we were looking for.
Jesse Neveau
What an amazing experience!
The hunting lodge was out of this world!, Rooms, food and the scenery were all A+. Our guide was exceptional and had us on Shiras moose all five days. We saw over 30 total with at least 10 bulls. They had a plan for everything including taxidermy and game processing.
Kayla Redmon
LET'S START PLANNING YOUR NEXT TRIP
Be specific so we can find exactly what you're looking for.
Apply to Win a Trip in the OI Draw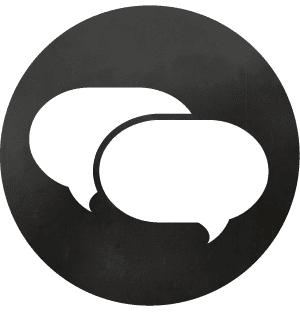 Step 1
Browse the active draws above.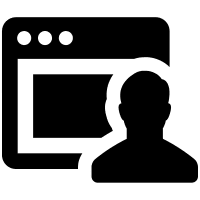 Step 2
Apply for any trip(s) that interest you as many times as you want to increase your odds.
For every $100 spent, you'll receive a free entry for our Yearly Grand Prize.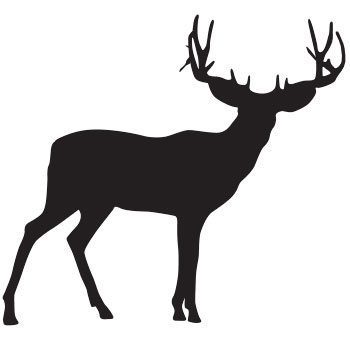 I am so grateful for the opportunity
"Thank you to Outdoors International, all the PHs and their awesome staff. I made some new friends and will be back to Africa to see them again 100%."
-Brye Mangum | 2023 Winner
Thank you Outdoors International
"Very excited for the trip! I'll be bringing my dad along with me. If you haven't put in for the OI draws you should these guys are legit!"
-Tyler Kirk | 2018 Winner
It was the trip of a lifetime!
"I won an OI Draw and it turned out to be one of my most memorable and rewarding hunts. I always dreamed about Africa, but never thought it'd be a reality for me."
-Dason Lasater | 2018 Winner
Subscribe for Notifications