I know that some of you are turned off by the high price of guided moose hunts in Alaska, and for good reason. Prices are getting pretty crazy, so more and more people are considering self-guided moose hunting.
If you have been looking for an affordable way to hunt huge moose in Alaska, look no further than our self-guided moose hunting trips. We've sent literally hundreds of hunters  on these hunts, and amazingly most have been successful!
We've spent years vetting (and culling) self-guided moose hunting transporters.
Because of this, we've got the best DIY hunts in Alaska dialed in. Both success rates and trophy quality are both excellent, the only problem is availability. These hunts book fast, so contact us for pricing and available dates if you're seriously considering this hunt.
Self-Guided MOOSE HUNTING
The most attractive thing about our Alaska unguided moose hunts are that they are MUCH cheaper than a fully guided moose hunt.
Most moose tags are available are over-the-counter.
Hunting season is the month of September, during the moose rut.
Unguided OUTDOORS INTERNATIONAL clients regularly take 55 to 65+ inch bulls!
Our hunters have enjoyed a 75% success rate, and their opportunity rate is 90 to 100%. Success is slightly higher on the fully guided hunts.
These areas are very conducive to calling and we recommend that you learn to call moose before you go on your hunt.
Black bear, wolf and wolverines are always a possibility, so be sure to get your tags.
Packing out a moose is very physically demanding and is not for the weak or physically disabled. Most of the areas are 30% – 50% black spruce with meadows and tundra ponds. Walking on the tundra is far more difficult than walking on flat firm ground. Be prepared!
Since this are fly-in, DIY moose hunts, you can either provide all of the gear and food (most hunters ship it up ahead of time), or the outfitter will rent you the equipment you need on your moose hunt and sell you the food you will take.
Only US citizens are eligible for Alaska unguided moose hunts.
Six Things You Should Know about Self-Guided MOOSE HUNTING
Recently, I had my first experience with self-guided moose hunting in Alaska, and here are a few things that I learned:
1. Learn how to call moose, watch the videos. Calling is key!
We called in our moose using a combination of cow calling and raking a lot of brush. We used the Bull Magnet Moose Call, and it worked great. We also took a moose decoy, we set it up several times. We didn't have it set up for any of the moose we shot though, so it's probably not necessary for self-guided moose hunting.
2. Should you bring your own camp gear or rent it from the transporter?
On our self-guided moose hunting trip in Alaska, we took all our own camp and food, we shipped it all up. Preparing was a bit stressful, but it wasn't that bad. It probably ended up being about the same cost as using their gear, maybe a little more, but is was also nice having your own stuff.
The transporter's gear looked nice and would work fine and probably much easier than organizing and shipping everything up. If you plan on taking your own food don't buy anything while you're at the village waiting to be flown out, it is very expensive. No booze in most of these small villages, so bring your own if you want any. If you don't want to bring it back, it's a good gift to leave with some of the Outfitter's people that help you.
Whichever option you choose, and there are pros and cons for both, there are a few key pieces of gear that you HAVE to take with you.
I would suggest a Satellite phone or even better, a Garmin inReach (we like the Mini) that you can text with, we had both. They were handy to keep in touch with the Outfitter once we had moose down and ready to pick up.
Make sure you have a charging system or take lots of batteries they go through batteries quick.
Take plenty of good Game Bags

.

We had to pack our animals for quite a ways, so we cut our quarters in half and they still they weighed 70-80lbs.
4. Be prepared for terrible weather and no-fly days!
The weather we had was actually pretty nice 25-55 degrees, some rain, no snow, we were not weathered in any days. From everything I've heard it is not normally that nice so be prepared for anything. There is a VERY good chance that you'll be late flying into the field, late getting picked up from the field OR BOTH! That's just the way it is when you're hunting in Alaska.
In fact, every year we have a group or two who either have their trip cancelled at the last minute due to weather conditions, or sit in town for their entire hunt and never even get out into the field. IT IS HIGHLY RECOMMENDED THAT YOU  PURCHASE TRIP INSURANCE FOR ANY HUNT IN ALASKA. It's truly insane not to get trip insurance for any self-guided moose hunting trip in my opinion.
5. Take waders.
In the area we were dropped, having a good set of waders
was key. We wore them everyday. It was WET and we wore them every day. In discussion with some of the other groups they hardly ever used theirs, so not sure what to tell you on that. It depends on where you get dropped. Take them just in case.
6. Know how to you take care of your meat and trophies after your self-guided moose hunting trip.
Once being pulled out of the field, the transporter crew made it very easy for us to take care of our meat, horns and capes. They took us right down the street where we shipped it to Anchorage, and it went out that day. The racks and capes went to a taxidermist where they were cleaned, tanned and then shipped to us. We gave half of the meat to locals (they were very grateful), and sent the other half to Anchorage where it was processed and then shipped to us.
Our outfitter/transporters in Alaska have some great DIY hunts.
On a self guided moose hunt in Alaska, you'll be dropped off in a remote camp, often along a river or lake. Depending on the hunt and location, you might have a raft or even a boat and motor. You'll be responsible for setting up your camp. Once a bull is down, and packed back to your camp, text the transporter on your inReach so a plane is sent to retrieve your meat if there is one in the area.
Moose season in Alaska is short, and these drop camps are limited to ensure low hunting pressure and stable, high moose populations.
Our Alaska unguided moose hunts are usually 10 days, assuming that the transporter is on schedule when the weather allows flying. ***BE PREPARED FOR NO-FLY DAYS*** A full one third of DIY hunts in Alaska are late getting into the field, late getting out of the field, or BOTH. Expect that, because it's just the reality of hunting in Alaska.
On a typical day, you'll rise early, eat breakfast and hunt the mornings, calling and slowly working the river or area sloughs close to camp. If there isn't a river near your camp, you may have to climb a tree for a better vantage. Midday can be spent resting and calling from a stationary vantage point or location near camp. Hunt again hard in the evening when moose are more likely to be moving and responsive to calls.
Patience is often the name of the game on a self-guided moose hunt in Alaska.
As the weather and rut activity changes during the hunt, the moose activity and movement will as well. The area holds a high population of moose and a good number of legal bulls so persistence and hard work are regularly rewarded with big bulls. If you have a boat, use it to access areas along the river near camp and change locations as animal movement dictates.
Are you up to the challenge of self-guided moose hunting in Alaska?
Our areas are home to some exceptional bulls and our unguided moose hunters have enjoyed tremendous success on this hunt over the years. You can't beat the price on these unguided Alaska moose hunts! Physical condition is the key…be in good shape.
Ask Us About a Hunt
Request pricing and availability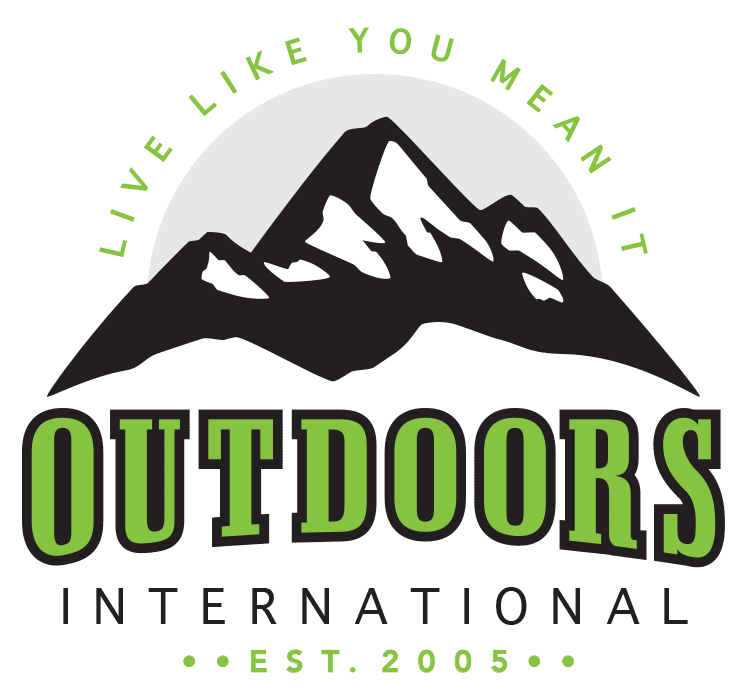 Discover why thousands of people have trusted Outdoors International to help plan their hunt.
Outdoors International has a team of hand-selected hunting experts to help you book your next hunt. Our job it is to help you in researching, booking and planning a great hunting trip with one of our amazing outfitter partners around the world.
My hunt was absolutely top notch.
The outfitter is a fantastic man and incredibly hard working and knowledgeable, there is no doubt he will do everything within his power to make peoples hunts successful and enjoyable. I plan to do it again with him next year for sure.
Wade Zuver
Our hunt was excellent.
We saw bucks every day along with all other sorts of wildlife. Mountain goats, bears, and foxes were common sights. Fishing and crabbing was special bonus. The food was excellent, the crew was amazing. Outdoors International did a great job of finding exactly what we were looking for.
Jesse Neveau
What an amazing experience!
The hunting lodge was out of this world!, Rooms, food and the scenery were all A+. Our guide was exceptional and had us on Shiras moose all five days. We saw over 30 total with at least 10 bulls. They had a plan for everything including taxidermy and game processing.
Kayla Redmon
LET'S START PLANNING YOUR NEXT TRIP
Be specific so we can find exactly what you're looking for.