Hunters: Kyle Hanson and Matt "The Wrecking Ball Ninja" Kirschler
Date: September 12-24, 2018
Trip Taken: Unguided Moose Hunt in Alaska
Consultant: Russ Meyer | OUTDOORS INTERNATIONAL
Listen to the podcast:
This trip was round two Kyle Hanson and his hunting partner Matt. We both actually hunted with this outfitter back in 16′. Although we were both successful we wanted to keep coming back and get the odds in our favor to target exceptional animals. Fortunate for us we arrived safe in Alaska, organized our gear and staged ready to load and go as planned. We were able to get into the field on time as well, great way to start the trip.
What a roller coaster of a trip but I've come to embrace the ride that Alaska seems to take us on!
This area of Alaska certainly doesn't disappoint. We saw moose every single day and were able to picky about what we wanted to pursue.
We were fortunate enough to lock tags on two WORLD CLASS Alaska moose on back to back days. My partner connected on his 64-inch bull day 5 of the hunt and I found my bull the very next morning. Still in disbelief that I had the opportunity at such a monarch, my bull measured almost 69 1/2 inches wide! Talk about getting it done!
Be ready to spend some time on Mother Nature's stair climber.
The rest of the trip was spent packing both bulls back to accessible landing strips where the small bush planes could land. Unfortunately, from that point on we got pounded with hard weather and the planes couldn't get to us as a result immediately. No complaints however ,because it was pretty damn hard to wash those smiles off. We didn't care how hard it rained!
Be prepared for weather delays. They're the norm when hunting in Alaska.
We did end up getting socked in for two extra days. We spent a total of 14 nights camping out on the ridge. Get trip insurance! It will cover the cost of rescheduling flights and any extra expenses.
You might have to deal with grizzly bears.
The only caveat to a remarkable trip, some of these areas are thick with grizzlies, and we did experience significant meat loss from the bears due to planes being grounded. This was an act of nature and not neglect, and it's just a hard thing to have to face when hunting in areas with extreme terrain and weather. Once picked up and back in Bethel we were greeted back by none other than my consultant and friend Russ Meyer!

What a roller coaster of a trip but I've come to embrace the ride that Alaska seems to take us on!
The outfit there deserves a lot of props as I don't know that there's a better unguided moose hunting experience up there. It was the total package for us. Organized, professional, options for meat processing and taxidermy on site. When we left it was like leaving a family, I cannot wait to get back to my Alaska home in Bethel once again some day!
How would you rate your consultant? Russ was great.
Would you book another trip with us in the future? Yes!
How would you rate your trip overall? Overall, my trip was an amazing adventure

, I couldn't have asked for more.

How was your outfitters communication? Really Good.
How physically demanding was your trip? Extreme.
Would you book another trip with OUTDOORS INTERNATIONAL in the future? Yes
Can we use your stories and/or photos on our website? Yes
Can we use this in social media? Yes
Ask Us About a Hunt
Request pricing and availability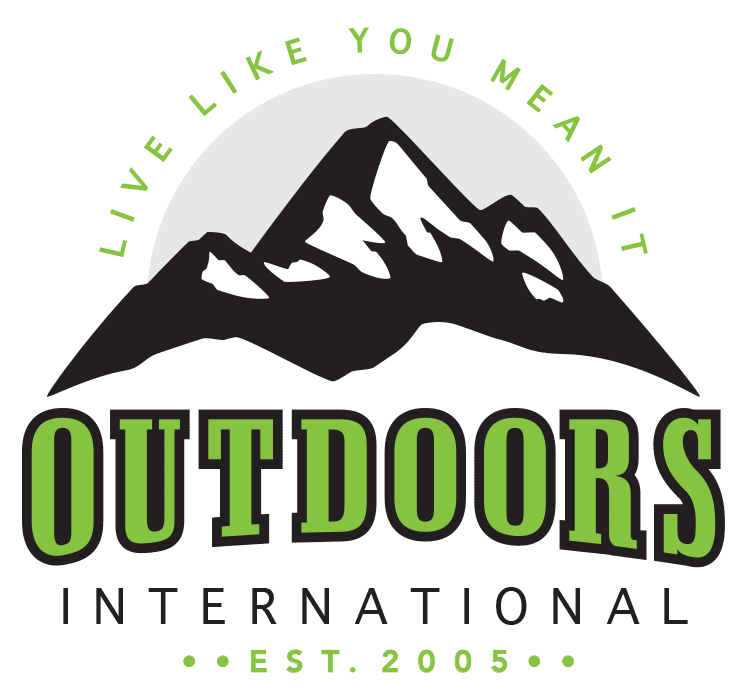 Discover why thousands of people have trusted Outdoors International to help plan their hunt.
Outdoors International has a team of hand-selected hunting experts to help you book your next hunt. Our job it is to help you in researching, booking and planning a great hunting trip with one of our amazing outfitter partners around the world.
My hunt was absolutely top notch.
The outfitter is a fantastic man and incredibly hard working and knowledgeable, there is no doubt he will do everything within his power to make peoples hunts successful and enjoyable. I plan to do it again with him next year for sure.
Wade Zuver
Our hunt was excellent.
We saw bucks every day along with all other sorts of wildlife. Mountain goats, bears, and foxes were common sights. Fishing and crabbing was special bonus. The food was excellent, the crew was amazing. Outdoors International did a great job of finding exactly what we were looking for.
Jesse Neveau
What an amazing experience!
The hunting lodge was out of this world!, Rooms, food and the scenery were all A+. Our guide was exceptional and had us on Shiras moose all five days. We saw over 30 total with at least 10 bulls. They had a plan for everything including taxidermy and game processing.
Kayla Redmon
LET'S START PLANNING YOUR NEXT TRIP
Be specific so we can find exactly what you're looking for.