Planning a DIY Hunt in Alaska
Hunting in Alaska can be stressful, but we're here to help.
My good friend Brandon Couchman and I have been on many hunts together from bears on the Olympic Peninsula to South Africa and now we're heading to Alaska in September to vet a new unguided moose hunting outfitter.
Unlike our other unguided moose hunt, this outfitter does not offer the "outfitted camp", so hunters have to prepare to take everything with them from tents to food to fuel… everything. Brandon and I were especially concerned about the airlines and keeping costs under control. Getting gear to Alaska and back with a pile of meat and huge sets of antlers (hopefully) seemed daunting.
Outdoors International has done all of the research for you!
After consulting with Russ Meyer who is a wealth of knowledge on these hunts, he suggested that I also reach out to Kyle Hanson. Kyle went with his Dad on this hunt in 2016, and is going again this season. He is admittedly "a bit OCD" (but in a good way IMO), and his preparation is amazing.
Everything from his gear list to his travel plans is well thought out and methodical. After talking for over an hour I asked if he'd be willing to do a podcast with me. Almost everybody has these same questions, and a podcast would be a great learning tool. Luckily he agreed.
What you need to know about planning a DIY hunt in Alaska:
Here is Kyle's gear list.
Take Alaska Airlines all the way through. Don't switch airlines. Read up on their policies.
Make sure that you allow yourself extra time in case you run into issues with weather.
As you're landing, be sure to take pictures and/or video of the surrounding area to reference during your hunt. An aerial perspective can tell you a lot.
Take a Garmin InReach and TEST IT BEFORE YOU LEAVE!
Do a hunt report here on our blog after you return so that you can relive your hunt later and be detailed so that you can reference it the next time you go on a similar hunt.
A dead moose will float until you open him up.
Moose hunting is more like whitetail than elk hunting, even though you are calling them. Less is more when calling moose, and soft cow calls tend to work better. Call from same locations for long periods, bulls can take days to come into the calls.
Calling, raking and hunting near camp is advisable, within half mile at most.
Glass for cows in the morning, move to their location later in the day to draw the bull out.
Call morning/evening. You can still hunt during the day for bedded moose. This one can be tricky, wind must be absolutely right if you are going to try to still hunt a bedding area. We didn't try it but some guys did with great luck.
Paddle around the lake edge and get out periodically to check open areas and nearby lakes.
Call directly from camp 1/2 hour before dark and often there will be a bull bedded near camp in the morning. Don't be aggressive and wait about five minutes between cow calls. This worked for Kyle and his Dad.
Maintain a low-impact presence. You don't want to make it known you are there.
BE PATIENT and roll with the punches. Alaska likes to throw punches. A positive attitude and open mind is the most important tactic of all.
Set up an awning outside your tent to cook under.
The wind tends to blow from the North.
Consider taking a shotgun for ptarmigan hunting after you get your bull.
If you like to fish, take a pack rod with you. You might just be in for a treat and experience some amazing Alaska fishing.
Waders should definitely be part of your layering system.
Moose density is higher in swampy areas as it is harder for predators to get around in swamps. I mention this because many people get dropped off in swamps. Swamps aren't pleasurable camping areas, but are you there to camp or hunt?
Bring a high tripod. It will sink about a foot into the tundra. You'll probably be spending a lot of time glassing, so you want to have a comfortable setup.
This podcast would pertain to either moose or a caribou hunting in Alaska.
Kyle brought some of his meat back in fish boxes sold for $10 per box from the airline as well as their skull/antlers that were packaged accordingly (we discuss this in the podcast). Then he donated the rest to the locals. He brought back roughly 150 lbs, and his father brought roughly 250.
Another option for meat is to have the outfitter arrange air cargo of the meat to a processor in Anchorage, as well as air cargo the skull/antlers and cape to a taxidermist. These are the most expensive options. Roughly $1,000 for a euro mount, $2,500 for a shoulder mount, $1,500-2,500 for meat all by the time it gets back home to you.
As for skull/antler transport, they had great luck bringing them back with us whole as checked luggage through Alaska Airlines. Properly packaged skulls can be checked as extra luggage. Bring a roll of bubble wrap, a roll of packaging shrink wrap, packaging tape, and small pieces of cardboard with you for your adventure in Alaska.
Are you interested in booking a hunt like this?
Ask For Pricing or More Information
Here are some Unguided Drop Hunts that you might like:
Ask Us About a Hunt Request pricing and availability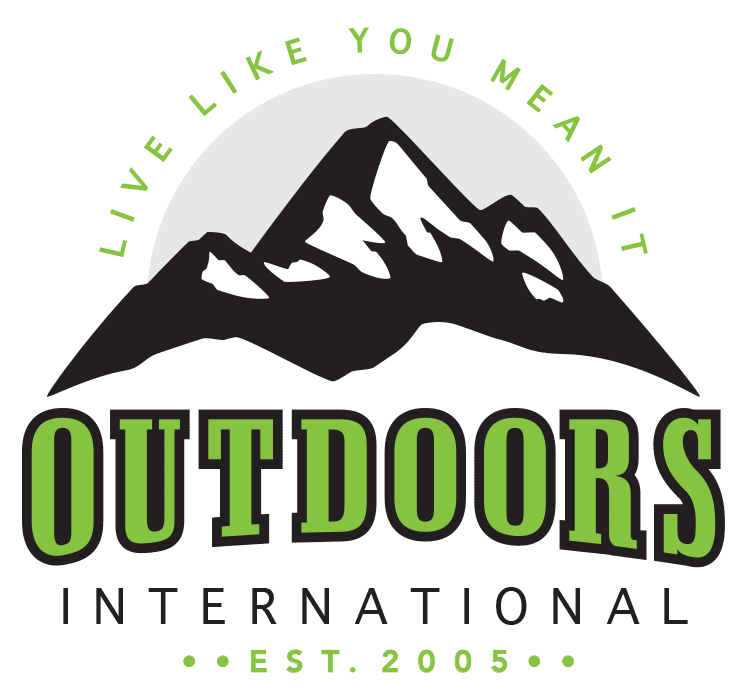 Discover why thousands of people have trusted Outdoors International to help plan their hunt.
Outdoors International has a team of hand-selected hunting experts to help you book your next hunt. Our job it is to help you in researching, booking and planning a great hunting trip with one of our amazing outfitter partners around the world.
My hunt was absolutely top notch.
The outfitter is a fantastic man and incredibly hard working and knowledgeable, there is no doubt he will do everything within his power to make peoples hunts successful and enjoyable. I plan to do it again with him next year for sure.
Wade Zuver
Our hunt was excellent.
We saw bucks every day along with all other sorts of wildlife. Mountain goats, bears, and foxes were common sights. Fishing and crabbing was special bonus. The food was excellent, the crew was amazing. Outdoors International did a great job of finding exactly what we were looking for.
Jesse Neveau
What an amazing experience!
The hunting lodge was out of this world!, Rooms, food and the scenery were all A+. Our guide was exceptional and had us on Shiras moose all five days. We saw over 30 total with at least 10 bulls. They had a plan for everything including taxidermy and game processing.
Kayla Redmon
LET'S START PLANNING YOUR NEXT TRIP
Be specific so we can find exactly what you're looking for.