July, 2017
Say yes to adventure!
I'd encourage you if you're on the fence to take that leap of faith and go to Africa! You'll fall in love with it.
When my husband proposed our vacation should be a hunting trip to South Africa I was hesitant. He knew of someone who was planning a hunting safari to South Africa with a small group, people I hadn't met. A week in Africa sounded like a trip for his hardcore hunting buddies, not me. I thought to myself, "Africa is on my bucket list, and I like trying new things… but do I have what it takes for a trip like this? I'm a novice hunter who will be out of my league for a full week…"
I needed to know what else was offered near the lodge where we'd be staying. Promises of elephant riding, zip lining, shopping and bringing donated meat to the orphanage peaked my interest, I was in! I could support him in this adventure as long as there would be variety and low pressure to perform as a competitive hunter.
We booked for ten days, plus trophy fees as opposed to a package because we didn't want to be tied down to hunting specific species. I was surprised how inexpensive it was compared to my husbands hunts in North America.
Little did I know that two days into our hunting safari I would embrace an experience that would be more than enough to keep me entertained; that the 'strangers' would become like family and would contribute to many fond lifelong memories . I'd soon realize that this land would feel like 'Home Away From Home'…coming from a girl who had never been on a week long hunting trip that says it all! I'd encourage you if you're on the fence to take that leap of faith and go, you'll fall in love with Africa. Say yes to adventure.
Have your Passport in Order!
Before you go, do yourself a favor, hop on https://travel.state.gov website and research your destination prior to your trip. Every country is different in terms of travel requirements, they don't necessarily match up with the USA's. We found that South Africa requires your passport to be valid for an additional 30 days after your return date to the USA. No exceptions.
We were turned away at the airport upon check in for only having 24 extra days remaining after our return date. This little tip could have saved us hundreds on airline cancellation fees, headache,  disappointment, additional passport expediting fees, and missed days in SA.  We had light at the end of the tunnel when we found we had an option to attempt for new, expedited passports if we were prepared to fly to Seattle to the nearest regional passport office. We took it! Africa was waiting for us!
Here's what we did:
Called Regional Passport Office. Appointments are made by an operator at 1 877-487-2778 , the office doesn't accept phone calls (all transactions must take place in person). We made an appointment for the next morning.
Called our Senator's office to check our facts, documents needed and advocate for us with Regional Passport Office once we arrived to our appointment.
Gathered all personal documents needed, pre-filled out the required passport documents.
Obtained PERFECT passport photos (pay for two when in doubt, print them and bring them with you to your appointment).
Booked an early morning one way flight  to Seattle.
The Passport office itself doesn't accept phone calls; the appointments are required but aren't a leg up, it operates very similar to a busy DMV with security.
Get in line, wait for a window,  take a number, move to the next window…appointment is a figure of speech, it's just a waiting game once you arrive.  Please note if you're ever in this situation you'll want to a opt for an early appointment time, all persons applying are required to be available in person, with minimum of two forms of ID, marriage license if needed, proof of your itinerary.
Plan on a minimum of 5 hours start to finish and expediting fees. Passports are processed by priority of travel dates, so showing them our resort itinerary came in handy. We received vague answers at times but we kept in mind being kindness would go a long ways as well as relying on the assistance from our Senator's office to help advocate for us.
We were grateful for the opportunity to get a new passport again so quickly, and were able to get new ones the same day. Don't follow our lead, research requirements months in advance,  this is NOT THE WAY TO BEGIN YOUR TRIP.
South Africa requirements: https://travel.state.gov/content/passports/en/country/south-africa.html
**Poke through the website for additional helpful info, you can even register online as a visitor in that your country of choice in case of an emergency.
Do your homework before you go, and GET TRIP INSURANCE!
Little did I know that two days into our hunting safari I would embrace an experience that would be more than enough to keep me entertained; that the 'strangers' would become like family and would contribute to many fond lifelong memories .
EXPECT TO GET HOOKED
This is fun! Let's keep hunting!
It was approaching evening, the 3rd day in. My husband had harvested a few animals with his bow and although I had been close to a few opportunities I was yet to harvest. Seeing the animals in their natural habitat had left me awestruck, and still feeling a bit daunted,  not sure if I had it in me to not let my nerves get the best of me. The animals were quick and clever, almost always just out of reach, clouds of dust stirred up as they spotted or smelled us.
It was evening golden hour by now, my impala buck confidently moved his herd across the illuminated pasture about 100 yards in front of us.  Our trusty Professional Hunter (PH), Riaan, instructed me to get ready and get comfortable for the shot. His horns haloed through the scope as he strutted elegantly from my right to left. For one moment he stopped and that was a moment that time seemed to stand still. After my shot the herd fled to nearby thorn brush, he'd been hit and it was tracking time.
Our trackers and PH could spot a running animal's tracks through a mess of a whole herd's and follow even pin drop sizes of blood through leaves and wood debris like nothing I've ever seen.
We found the Impala and prepared him for a well thought out portrait, followed by the African tradition of blood smearing ritual. I was honored to have a beautiful trophy Impala from South Africa and was hooked. I remember saying, " let's hurry and load this and go out for more!!" The African hunting bug had bitten me. One trip to S. Africa would not be enough…I'm thinking that a Safari in Namibia is next.
CHARITABLE BUSINESS
We wanted to help the local children.
Group photo at the orphanage.
Our outfitter welcomed us with 5 star service. When you book with them you'll be welcomed with attention to detail and embraced like family. Full course dining and beverage service, nightly celebratory toasts with signature shots for animals harvested, tending to our private room fireplaces and freshly laundered clothing daily are just a few reasons you'll be asking yourself if you should ever leave.
The owners strive for excellent customer service that's personable and have a heart to help nearby villages and orphanages. Part of the African hunting experience is that nothing from the animal goes to waste and the meat is often donated. The outfitter offers orphanage donation as part of their hunters' packages, as they have a heart to help these children.
Food is a way to meet immediate needs for the children, so they are happy to advocate. Additionally, they're looking to do more once the funding is in place. This outfitter is actively working to create a hunting training program for the orphanage to learn the art of the hunting industry. This program will act as a training ground, big brother kind of hunting education, where the children can learn the trade in the field from the professionals. This will be a passing on of trades to the next generation, allowing them opportunity to earn a certificate which could open doors in the future for them.
Educating the children would ensure they understand where the donated meat is coming from that they eat at the orphanage. I  believe we are blessed to be a blessing, and that it's worthwhile work to educate the next generation. Having an opportunity to donate and visit the orphanage put the trip into perspective for me, and left me feeling humbled to have been able to serve those young faces. To see the genuine concern this outfitter has for his community makes it easy to want to support his business. I am thankful for businesses like this one willing to give back, invest in the futures of those children and keep an eye on the needs of their surrounding community.
TRUST YOUR PH
Our South African Professional Hunters quickly became trusted friends.
They have a tangible respect for the African land, animals, and tradition of hunting itself. Carrying their experience humbly they provided insightful coaching to all levels of hunters in our group. They have contagious enthusiasm for each successful harvest, as excited for us and our successes as though it were their own personal hunt.
We settled in naturally, relying on their keen senses  to put us in good position for a day of amazing hunting. Their knowledge of the art of hunting was paramount to our success, from weaponry, to knowing the landscape and the habits of the animals, how to track a blood trail from our animals even close to near darkness. They educated us on ways the income from the hunting industry has  a positive impact on the surrounding villages and economy as well as reduces illegal poaching. They are genuine people with a great love for Africa wilderness. We couldn't have been in better hands.
TAKE IT ALL IN
South Africa is vastly beautiful!
Don't take your moments for granted, whatever they are. Inhaling the crisp African morning air, the crackle of the African BBQ,  the hopeful time spent glassing  the mountains, stalking a beautiful trophy, the anticipatory silence of the blind, celebrating a success with friends or the laughs around the bonfire… it will be over sooner than you know. Store your memories deep. Video and photos can hardly do justice for the experience as you live it. Until we meet again Africa, you'll be close to my heart.
Would you book another trip with OUTDOORS INTERNATIONAL in the future? Yes
Can we use your stories and/or photos on our website? Yes
Can we use this in social media? Yes
Ask Us About a Hunt
Request pricing and availability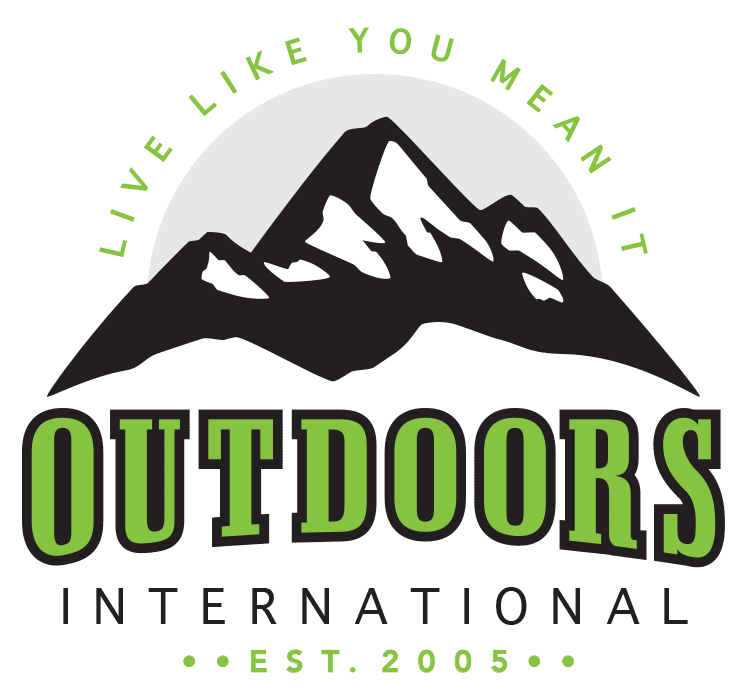 Discover why thousands of people have trusted Outdoors International to help plan their hunt.
Outdoors International has a team of hand-selected hunting experts to help you book your next hunt. Our job it is to help you in researching, booking and planning a great hunting trip with one of our amazing outfitter partners around the world.
My hunt was absolutely top notch.
The outfitter is a fantastic man and incredibly hard working and knowledgeable, there is no doubt he will do everything within his power to make peoples hunts successful and enjoyable. I plan to do it again with him next year for sure.
Wade Zuver
Our hunt was excellent.
We saw bucks every day along with all other sorts of wildlife. Mountain goats, bears, and foxes were common sights. Fishing and crabbing was special bonus. The food was excellent, the crew was amazing. Outdoors International did a great job of finding exactly what we were looking for.
Jesse Neveau
What an amazing experience!
The hunting lodge was out of this world!, Rooms, food and the scenery were all A+. Our guide was exceptional and had us on Shiras moose all five days. We saw over 30 total with at least 10 bulls. They had a plan for everything including taxidermy and game processing.
Kayla Redmon
LET'S START PLANNING YOUR NEXT TRIP
Be specific so we can find exactly what you're looking for.