Congratulations to OI Draw Winner, Brye Mangum!
He'll hunt with a top notch PH, stay in a 5-Star lodge, and enjoy exceptional trophy quality on a huge ranch. He will be hunting high trophy quality animals.
DATE OF TRIP: July 11-18, 2018
The most amazing thing I've ever done!
I was one of the super lucky guys to win this South Africa hunting safari in the OI Draw, and starting off, something like this was way out of my comfort zone. Not going to try and sugar coat it but the flight is loooong. But don't worry, it's all worth it. Our total flight time was 27 hours, if you have great company like I did it will go by fairly quick.
We landed in Johannesburg and grabbed our stuff, I brought a bow so making it out is a lot faster. If you bring a rifle, you must check it out of the police station inside the airport. Botes was very helpful with his client who brought a rifle and pretty well did everything. After a two hour drive from the airport you will arrive at your destination!
We arrived very late, we met all the PH's and toured what we could in the night. The resort is AMAZING! That was my first thought. I had no idea what to expect and this place was 5 star! Very modern, I didn't even feel like I was in another country. After the tour we moved into our own rooms and called it a night.
The hunt was super challenging! I learned a lot on this trip.
The routine everyday is fairly the same. Wake up at 6AM, eat an amazing breakfast. Hunt till noon, eat an amazing lunch. Head back out and hunt till 6PM, sit around the campfire, and you guessed it. Eat an amazing dinner and do it all again the next day.
The PH asks what you want to hunt that day or recommends what would be best toward your goals for the trip. You hop in the land cruisers and start looking for game to hunt. Once you find an animal you want to hunt, the stalk begins.
De Wet was my PH for the entire trip, he is awesome and got us in close many times.
During the 10 day trip we put on 30+ stalks, I was not successful on a single one. The weather was a perfect 65-70 everyday with 5mph winds at max. Due to the lack of wind, sound is what gave us away most of the time. It was awesome to know that even though this is a high fence hunt, the hunts are still super challenging! I learned a lot on this trip , especially from Dewit.
I had never been successful with my bow till this trip.
We sat the blind on the evening of the first day. Sables were everywhere, Burchell's zebras were coming in and at 5PM that night they all took off and the kudu we were waiting for had finally showed up. He came in and looked me right in the eyes through the small blind window like he knew I was there and a sable spooked him away.
We waited five more minutes and he came back in only to be blocked by another sable. He spooked again, please come back is all that was running through my mind. I was very calm and collected at this point. He came in one last time and I put the arrow right through his heart and into the opposite shoulder.
I will never forget that feeling of connecting with my first animal with a bow. He is a beautiful 54 inch kudu bull with amazing curls and a perfect first bow kill. Without all the prep work that your PH puts in, things like this would not happen perfectly like this. The PHs make it happen!
The trophy quality for these animals on this new concession are top notch and in a couple of years it will be even better.
I took a 54" kudu bull, 26" Blue wildebeest (wild hunt!), an old warrior warthog, a beautiful zebra mare (she was so big we thought she was a stallion) and three impalas with two of them being over 23 inches! Impala hunting is a blast! The building where they do all the skinning and gutting is awesome and very clean! I was never worried about the quality of care my trophies were receiving.
The accommodations at the concession are excellent.
Every meal you will feel like you are at a 5 star restaurant.
The company was always great and we shared many laughs every single day and night. Your rooms are cleaned and made new again every day and your clothes are washed! I managed to catch a cold from the plane ride over and they had all the medication I could ever need and made sure I always took my medicine. Thank you!
The trip did not go by fast for me at all.
But when it was time to leave, Botes went over all the trip expenses and you can choose to pay then or later. We did visit the local taxidermist that Botes uses. You can either have your animals done there or done back home.
I chose to do mine back home so I could spread my payments out on them. The quality of taxidermy work is amazing. You will not be disappointed if you go the other route. Botes also makes sure you make it through the airport as far as he can go. He made everything easy and worry free!
I am so grateful for this opportunity.
Thank you to Outdoors International, all the PHs and staff. I made some new friends and will be back to see them 100%.
How would you rate your trip overall?
Amazing.
How was your guide?
Great.
How was your lodging?
Great.
How was the food?
Great.
How was your outfitters communication?
Great.
How physically demanding was your trip?
Easy.
Contact us About This Hunt
How would you rate your OI Consultant?
Incredible.
Would you use Outdoors International again?
Yes.!
Schedule a Call
Can we use your stories and/or photos on our website? Yes.
Can we use this in social media? Yes.

Apply to Win a Trip in the OI Draw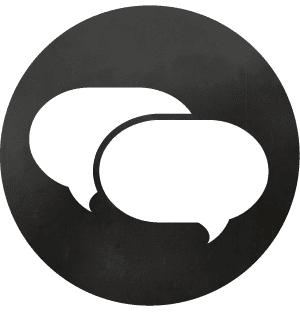 Step 1
Browse the active draws above.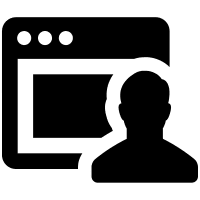 Step 2
Apply for any trip(s) that interest you as many times as you want to increase your odds.
For every $100 spent, you'll receive a free entry for our Yearly Grand Prize.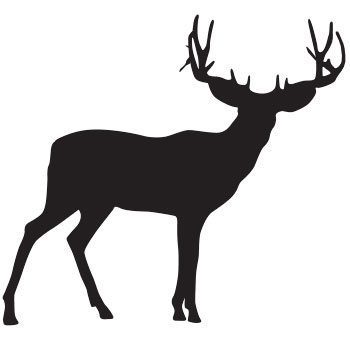 I am so grateful for the opportunity
"Thank you to Outdoors International, all the PHs and their awesome staff. I made some new friends and will be back to Africa to see them again 100%."
-Brye Mangum | 2023 Winner
Thank you Outdoors International
"Very excited for the trip! I'll be bringing my dad along with me. If you haven't put in for the OI draws you should these guys are legit!"
-Tyler Kirk | 2018 Winner
It was the trip of a lifetime!
"I won an OI Draw and it turned out to be one of my most memorable and rewarding hunts. I always dreamed about Africa, but never thought it'd be a reality for me."
-Dason Lasater | 2018 Winner
Subscribe for Notifications