Asia 8 SCI Continental Award
The Asia 8 requires eight species taken from their native habitat.
See Recipients of the Asia 8 SCI Continental Award.
❏ Eurasian lynx
❏ Eurasian brown bear
❏ Siberian brown bear
❏ Kamchatka brown bear
❏ Amur brown bear
❏ Mideastern brown bear
❏ Gray wolf
❏ Asian striped hyena
❏ Wolverine
❏ Feral yak
❏ Water buffalo
❏ Nilgai or blue bull
❏ Four-horned antelope (or chousingha)
❏ Indian gazelle or chinkara
❏ Kennion gazelle or jabir
❏ Persian goitered gazelle
❏ Hillier goitered gazelle
❏ Mongolian gazelle
❏ Tibetan gazelle (or Goa)
❏ Przewalski gazelle
❏ Yarkand goitered gazelle
❏ Blackbuck (or Indian antelope)
❏ Russian saiga
❏ Mishmi takin
❏ Sichuan takin
❏ Golden takin
❏ Anatolian chamois
❏ Caucasian chamois
❏ Himalayan tahr
❏ Bezoar ibex
❏ Persian ibex
❏ Hybrid ibex
❏ Sindh ibex
❏ Nubian ibex
❏ Mid-Asian ibex
❏ Tian Shan argali
❏ Severtzov argali
❏ Kamchatka snow sheep
❏ Putorana snow sheep
❏ Koryak snow sheep
❏ Okhotsk snow sheep
❏ Kolyma snow sheep
❏ Yakutia snow sheep
❏ Mid Eastern red deer (or maral)
❏ Gansu deer
❏ Tian Shan wapiti
❏ Altai wapiti
❏ Alashan wapiti
❏ Manchurian wapiti (or maral)
❏ White-lipped deer (or thoroid)
❏ Manchurian sika deer
❏ Indian sambar
❏ Indo-Chinese sambar
❏ Himalayan ibex
❏ Siberian ibex
❏ Gobi ibex
❏ West Caucasian tur
❏ Mid-Caucasian tur
❏ East Caucasian tur
❏ Astor markhor
❏ Bukharan markhor
❏ Kashmir markhor
❏ Kabul markhor
❏ Sulaiman markhor
❏ Himalayan blue sheep
❏ Chinese blue sheep
❏ Dwarf blue sheep
❏ Konya mouflon
❏ Armenian mouflon
❏ Esfahan mouflon
❏ Laristan mouflon
❏ Shiraz Mouflon
❏ Red sheep
❏ Kerman sheep
❏ Transcaspian urial
❏ Afghan urial
❏ Blandford urial
❏ Punjab urial
❏ Altai argali
❏ Hangai argali
❏ Gobi argali
❏ Marco Polo argali
❏ Karaganda argali
❏ Sair argali
❏ Littledale argali
❏ Gansu argali
❏ Kuruktag argali
❏ Tibetan argali
❏ Philippine sambar
❏ Axis deer (or chital)
❏ Indian hog deer (or para)
❏ European roe deer
❏ Siberian roe deer
❏ Chinese roe deer
❏ Philippine brown deer
❏ Mouse deer
❏ European moose
❏ Yakutia moose
❏ Chukotka moose
❏ Amur moose
❏ Reindeer
❏ Indian muntjac
❏ Reeves Muntjac
❏ Eurasian wild boar
❏ Bearded pig
*Rifle & Bow requirements are the same.
Are you interested in pursuing the Asia 8 SCI Continental Award?
When you're ready to book your hunt, our trusted Asian outfitters have hosted many hunters in their quest for the Asia 8 SCI Continental Award.
Ask Us About a Hunt
Request pricing and availability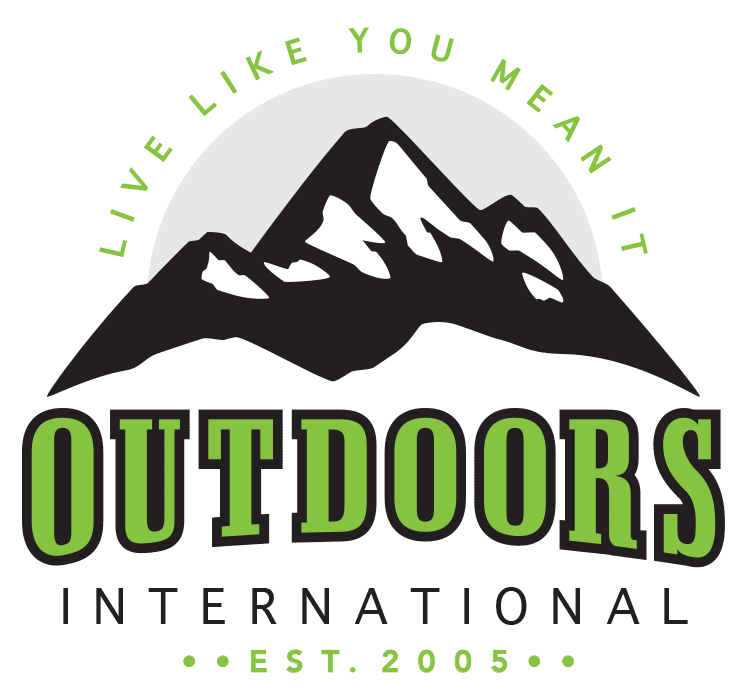 Discover why thousands of people have trusted Outdoors International to help plan their hunt.
Outdoors International has a team of hand-selected hunting experts to help you book your next hunt. Our job it is to help you in researching, booking and planning a great hunting trip with one of our amazing outfitter partners around the world.
My hunt was absolutely top notch.
The outfitter is a fantastic man and incredibly hard working and knowledgeable, there is no doubt he will do everything within his power to make peoples hunts successful and enjoyable. I plan to do it again with him next year for sure.
Wade Zuver
Our hunt was excellent.
We saw bucks every day along with all other sorts of wildlife. Mountain goats, bears, and foxes were common sights. Fishing and crabbing was special bonus. The food was excellent, the crew was amazing. Outdoors International did a great job of finding exactly what we were looking for.
Jesse Neveau
What an amazing experience!
The hunting lodge was out of this world!, Rooms, food and the scenery were all A+. Our guide was exceptional and had us on Shiras moose all five days. We saw over 30 total with at least 10 bulls. They had a plan for everything including taxidermy and game processing.
Kayla Redmon
LET'S START PLANNING YOUR NEXT TRIP
Be specific so we can find exactly what you're looking for.