Moose the largest of the world's deer species and their large size, impressive antlers, and delicious meat makes moose hunting popular around the world. There is a lot of grey area in the moose subspecies classifications so I won't argue those points but simply break it down based on regions starting south and going north. Keep in mind that as moose progress north, they have adapted to the cold by increasing their body mass and their antler size has followed suit (general rule is further north you go the bigger the moose).
Moose in North America tend to be darker in color around their faces and legs than their European cousins. They also tend to weigh more and have larger antlers. Antlers of North American bulls are more palmated than European moose as well.
The largest subspecies, known as Alaska-Yukon, inhabit the Alaska and the Yukon into the Mackenzie Mountains of the Northwest Territories.
The Chukotka moose from Kamchatka and Russian North-East is just as big as Alaska-Yukon.
Moose in Canada's western provinces are classified as Western Canada moose, east of a line drawn across Ontario are Eastern Canada moose.
The Shiras moose range extends through the Rocky Mountains south to Colorado and Utah; it has the smallest antlers of the North American moose.
The European moose is hunted in Norway, Sweden, Finland, the Baltics, Poland, and Russia.
Alaska-Yukon Moose
The Alaska-Yukon is the largest moose subspecies AND of any antlered game in the world!
ALASKA
Moose hunts in Alaska are great, but they're expensive. On most hunts you have a decent chance at a bull around 55-65 inches, with some huge bulls pushing up to the 70 inch mark. Many of the best areas for an Alaska moose hunt are in draw areas, and in our opinion this is one of the best ways to hunt AK bulls. That's if you are patient enough to wait till you draw (we can help you apply).
Alaska's high costs are all about plane flights. It's very expensive to get you remote, but even more, it's expensive to get your moose back out. If you're tough, and can get on the waiting list, check out our unguided moose hunt in Alaska.
YUKON TERRITORIES
The Yukon is a world-class hunting destination for Alaska-Yukon moose as well. The moose-to-human ratio in the Yukon is 2:1 and their population is steady to increasing.
european Moose
With their majestic size, impressive antlers, and elusive nature, the European moose subspecies has captured the fascination of hunters worldwide.
European moose are characterized by their dark brown fur, long legs, and a dewlap under the throat. However, the most striking feature of the European moose is its massive, palmate antlers that can span up to six feet in width. These antlers are shed and regrow annually, making them a prized trophy for hunters.
Distribution
These incredible creatures are primarily found in Northern and Eastern Europe, with countries like Sweden, Finland, Russia, and Norway being top moose hunting destinations. Their habitat typically consists of dense forests, wetlands, and meadows, which offer plenty of cover and sustenance for these majestic beasts.
Selecting the ideal location for your European moose hunt is crucial. Each country in Europe offers its unique hunting experience. Sweden, for instance, is known for its vast moose population, while Finland is renowned for its pristine wilderness. Norway offers a combination of challenging terrain and breathtaking landscapes. Your choice should depend on your preferences and the type of hunting experience you seek.
Moose hunting seasons vary from country to country, typically starting in late September and continuing through December. Make sure to check the specific regulations and dates for the area you plan to hunt in.
Eastern Canada Moose
The Eastern Canada Moose subspecies (Alces alces Americana) is slightly smaller than the Western Canada Moose, with significantly smaller antlers, and a darker, blackish-brown coloration and reduced saddle area.
The eastern moose's range spans a broad swath of northeastern North America which are in New Brunswick, Newfoundland and Labrador (native to Labrador, introduced to Gander Bay, NF in 1878 and to Howley, NF in 1904), Nova Scotia, Quebec, Eastern Ontario, Maine, New Hampshire, Vermont, Massachusetts, Connecticut, and northern New York.
You should check into our Newfoundland moose hunting lodge if you need an Eastern Canada moose. It is top notch, and high success. These bulls aren't as large as an Alaska-Yukon bull, but it's a fun, high success hunt out of a remote lodge. Hunters going for their North American 29 need this hunt to complete their slam.
Russia Moose
Kamchatka has some giant bulls that are very comparable to Alaska-Yukon moose in Alaska.
Bulls will average from 51-63 inches, and you can't find a better value for trophy bulls…however, in general, moose hunts in Russia are just not consistent enough for our taste. Most outfitters over there hunt mostly from helicopters, and that's just not a hunt we like to associate with.
If we do find a vetted outfitter, we will update our site and send out a newsletter. Until then, this just isn't a hunt that we offer.
Shiras Moose
Shiras moose found mostly in the Rocky mountains of the western US is the smallest of all the moose subspecies.
British Columbia, Alberta, Washington, Idaho, Montana, Wyoming and Utah all have Shiras moose hunts. Typically, drawing a tag is the tough part, but there are a number of ways to get Conservation Tags or Landowner Vouchers. Our British Columbia hunt is one of the only over-the-counter Shiras moose hunts available.
Western Canada Moose
The Western Canada moose is the second largest North American moose subspecies, second to the Alaskan moose.
The Western moose inhabits British Columbia, Yukon, Northwest Territories, Nunavut, Alberta, Saskatchewan, Manitoba, Ontario, Michigan, Wisconsin, Minnesota and North Dakota.
Many of these hunts are associated with agriculture, and have a decent amount of resident pressure on the bulls. This can limit trophy quality to 20-40 inch averages, but there are pockets that produce better bulls. Our Peace River moose hunt in Alberta makes a great archery hunt. You'll see lots of moose and can ambush bulls coming out of the fields.
British Columbia has the biggest Western Canada bulls on average. The key to trophy moose hunting in British Columbia is getting remote by horse, or float plane. The further back you go the better the bulls will be. Bulls in BC, especially northern BC can push over that magical 50 inch mark. A 50 inch bull in the Prince George are is definitely a shooter. North of Smithers a guy can actually get into 60 inch bulls.
MOOSE HUNTING Guides & outfitters
Outdoors International can help you find a great moose hunt with a vetted outfitter that fits your expectations.
The hunt you book needs to be in an area and/or with an outfitter that would satisfy your trophy quality expectations, while also fitting your physical condition level and your budget. That's what our service is all about. Let is know if you'd like to schedule a consultation.
Ask Us About a Hunt
Request pricing and availability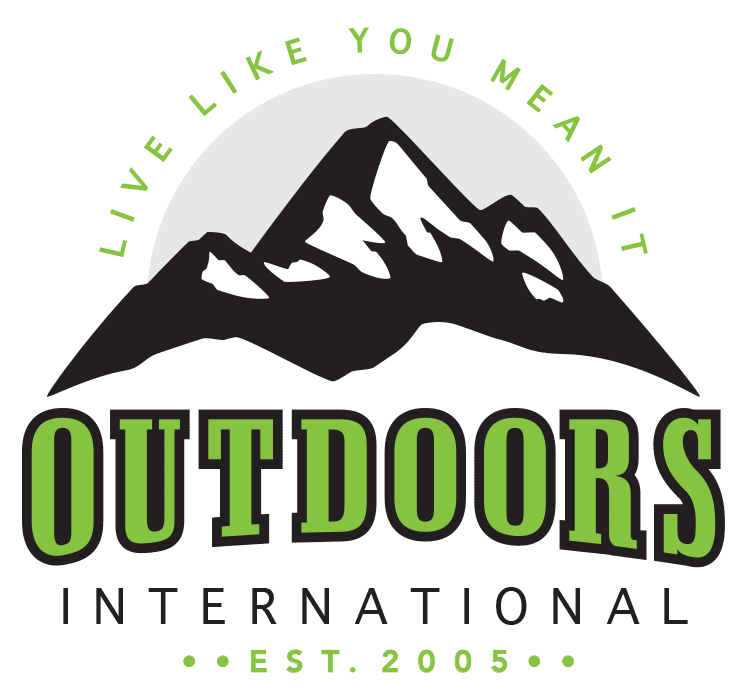 Discover why thousands of people have trusted Outdoors International to help plan their hunt.
Outdoors International has a team of hand-selected hunting experts to help you book your next hunt. Our job it is to help you in researching, booking and planning a great hunting trip with one of our amazing outfitter partners around the world.
My hunt was absolutely top notch.
The outfitter is a fantastic man and incredibly hard working and knowledgeable, there is no doubt he will do everything within his power to make peoples hunts successful and enjoyable. I plan to do it again with him next year for sure.
Wade Zuver
Our hunt was excellent.
We saw bucks every day along with all other sorts of wildlife. Mountain goats, bears, and foxes were common sights. Fishing and crabbing was special bonus. The food was excellent, the crew was amazing. Outdoors International did a great job of finding exactly what we were looking for.
Jesse Neveau
What an amazing experience!
The hunting lodge was out of this world!, Rooms, food and the scenery were all A+. Our guide was exceptional and had us on Shiras moose all five days. We saw over 30 total with at least 10 bulls. They had a plan for everything including taxidermy and game processing.
Kayla Redmon
LET'S START PLANNING YOUR NEXT TRIP
Be specific so we can find exactly what you're looking for.