Hunter: Tom Palmer
Date: September, 2017
Trip Taken: Wyoming Elk Hunting Lodge
The weather was unusually warm for this Wyoming elk hunt so the first few days were slow….we did get the elk to respond to locator calls but they went silent whenever we tried to close the distance and call again. Clearly we were within a day or so of the rut kicking off.
On the night of the second day of hunting we heard the wolves howling……we were pretty sure that the elk would be quiet the next day. The morning of the third day we headed up to higher ground to see if we could get some action. Landon called for a few hours as we headed up the trail but as expected it was dead silent. The woods were quiet but it was a incredible ride to say the least…..we had a spectacular view of the Grand Tetons from the top of the mountain!
When we reached a good vantage point to call on a valley that was on the opposite side of the mountain that we had been hunting for the last few days we tied up the horses….as I was getting my bow and pack organized we heard a cow "warning bark" up the trail that we had just rode through….I can only assume that they smelled us or the horses on the trail??
I set up quickly and positioned myself where I could see the elk.
There were a half dozen cows, a spike, and a VERY large 6×6….I am not one to field judge elk but this was a big elk with very long main beams….a shooter for sure…..well, luck would have it the cows bailed out and the big bull followed. This was my first encounter with a true giant with my bow in a long time so I was bummed to say the least…….the despair did not last for more than 5 seconds as there was bugle from the valley that we were initially getting set up to call in…..this was the same direction that the cows & bull came from.
We acted quick…Landon got set up and let out a bugle while I was getting set up….I had taken off my quiver and was looking down at my bow while I was knocking an arrow….I was thinking to myself…this could happen in the next minute or so, so I was getting pretty excited…seconds later I had my arrow nocked and my release on my string….the first time I glanced up….there he was…..no more than 15 yards from me and he was coming in quickly……he was staring right were Landon set up……I was frozen…..the bull passed within 20 feet of me headed for Landon……as soon as he was behind some brush I drew my bow…..I can only assume that he got nervous because after he passed by he circled downhill and was headed back down the valley…..Landon let out a cow call and he stopped…..I landed an arrow in him right behind the shoulder….he was about 10-15 yards below me and maybe 40 yards out…..he took off but was down in seconds…..he did not make it 100 yards…..everything was perfect….we went from a silent morning on the mountain to an eruption of elk activity in seconds…..this is truly addictive….ready for next years adventure!
How likely will you be to refer friends to OUTDOORS INTERNATIONAL about this hunt? Very likely!
How was the outfitters pre-hunt communication ? Good
How would you rate the overall trophy quality? Excellent
How would you rate the lodging? Good
How would you rate the food? Excellent
How savvy/knowledgeable was your guide? Excellent
How was the Field Dressing and Trophy Preparation? Excellent
Were you happy with the overall experience? This was a great hunt across the board. Have already booked again for next year.
How physically difficult was the hunt? Moderate
Is there anything that the outfitter should do differently in your opinion? The only thing that I can think of is to let all hunters know to bring a hard case for your bow while on horseback. This was my first hunt on horseback and I brought a 2 bow case that was too big to fit on the horses…..I was lucky that the other hunter in camp had a spare case. Also….several yellow jackets on the trails. If you have an allergy to getting stung bring some medicine!
How were your conversations with your OUTDOORS INTERNATIONAL Hunting Consultant? Excellent
How was your Consultant's pre-hunt correspondence? Excellent
How was your Consultant's post-hunt follow up? Excellent
How savvy/knowledgeable was your Consultant? Excellent
Will you book another trip with us in the future? Why, or Why Not?
For sure…I have booked several hunts with OUTDOORS INTERNATIONAL and have scored big or had opportunity every time.
Ask Us About a Hunt
Request pricing and availability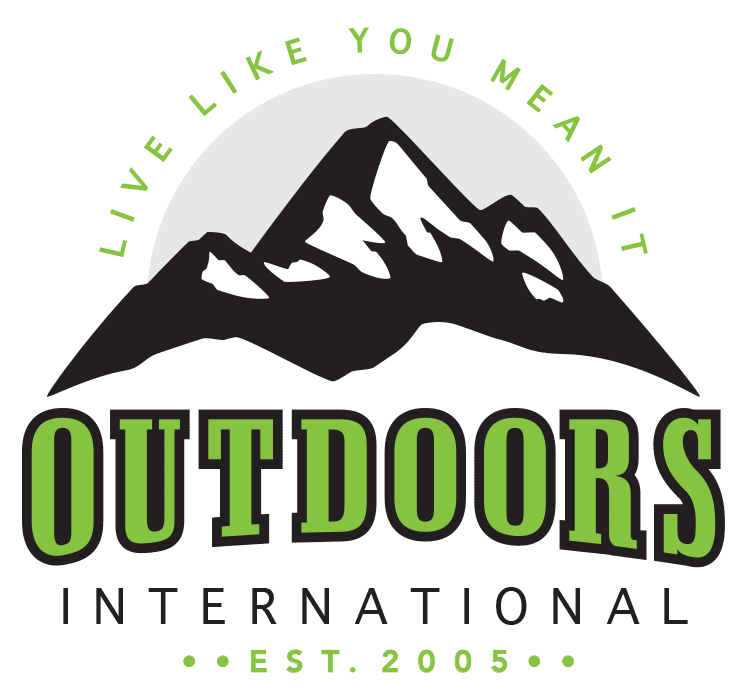 Discover why thousands of people have trusted Outdoors International to help plan their hunt.
Outdoors International has a team of hand-selected hunting experts to help you book your next hunt. Our job it is to help you in researching, booking and planning a great hunting trip with one of our amazing outfitter partners around the world.
My hunt was absolutely top notch.
The outfitter is a fantastic man and incredibly hard working and knowledgeable, there is no doubt he will do everything within his power to make peoples hunts successful and enjoyable. I plan to do it again with him next year for sure.
Wade Zuver
Our hunt was excellent.
We saw bucks every day along with all other sorts of wildlife. Mountain goats, bears, and foxes were common sights. Fishing and crabbing was special bonus. The food was excellent, the crew was amazing. Outdoors International did a great job of finding exactly what we were looking for.
Jesse Neveau
What an amazing experience!
The hunting lodge was out of this world!, Rooms, food and the scenery were all A+. Our guide was exceptional and had us on Shiras moose all five days. We saw over 30 total with at least 10 bulls. They had a plan for everything including taxidermy and game processing.
Kayla Redmon
LET'S START PLANNING YOUR NEXT TRIP
Be specific so we can find exactly what you're looking for.