Hunter: Danny Torrell
Date: October 12-22, 2019
Trip Taken: Idaho Backcountry Mule Deer Hunt
Consultant: Kyle Hanson | OUTDOORS INTERNATIONAL
Normally I skip over these reports because I'm not a writer. But after working with Kyle, he deserves my time.
Headed out on an elk hunt for the first time unguided may have been a stretch. But having a pocket full of Idaho tags and the ability to hunt elk whatever we found let us confident. This drop hunt in Idaho was physically the hardest hunt I have personally ever experienced. Down two notches on my belt in 10 days. Started of slow with more hunting pressure than I would like. When booking, I didn't plan for that but after speaking with some friends what have hunted mule deer in Idaho, they prepped me for that.
Our outfitter did as they said they would do.
Packed us in professionally and safely on some rugged terrain. Dropped us and our gear off without much direction. With that being said, you get what you pay for right. We hunted hard in those nine days, even getting out the evening of being packed in. Not much success to start as the pressure and a couple rookies took some time and used the weather to fill two mule deer tags. Never seeing an elk I was disgusted, but some time reflecting on the mountain helped me cope with that. I didn't get a guided hunt, I got a drop camp and things could have swayed our direction if the elk would have moved our direction rather than away. Can't blame them for going the other way when one nice bull was harvested.
We were told by some fellow backcountry hunters that we needed to bust the brush to get our eyes on these deer. So that we did, after trudging 8-10 miles in the most grueling country (I have hunted) ever, 10/21 our last day I went for one last hike from our camp, to put eyes on a beautiful lake, to Mountain. I never cut a fresh elk track.
So coming to my senses I texted my wife via inReach, and said I was going to put my last few hours into the thickest route back to camp possible trying to kick up a muley. Walking through I bumped a younger 4×4 and cut him off with a 45 degree, 100 yard charge downhill to see the adjacent ridge. He was bounding away with seven doe as I touched off my first round (fatal), but the adrenaline and tunnel vision lead me to think he was stopped standing about 180 yards away on the hillside. I pinned my 28 then against a charred pine and squeezed the trigger again. He didn't move.
Turned out the first round was right where it should have been, and the country was so steep that when it hit him, he buckled and was just laying there. Better safe than sorry.
The outfitter offered to come and pack him out for us, saying not to kill ourselves getting the meat out but we had a short uphill drag and a downhill walk to camp.
I think I got what I payed for and would recommend both this outfitter and Outdoors International. Already planning a redemption Idaho guided hunt. Thanks again.
Kind Regards,
Danny T
Get More Information About This Trip
The outfitter is old school, great with the horses and his job. From being on other hunts and outfitters, I feel like he is the real deal down to business. Not the most personable, but yet it wasn't a guided hunt so that's not fair to him. His helper was very personable and wife was a big help going out of her way to help communicate, make lunch on our pack in and everything she said she would do. They make a great team.
My consultant's communication before, during and after the trip was perfect, I couldn't have asked for more. I'll be using him again. So that's as good as it gets for you guys lol
Overall, my trip was a great experience.
My outfitter's communication before, during and after the trip was fair.
Physically, the trip was difficult.
The food was NA.
The accommodations were NA.
Would you book another trip with us in the future? Yes.
Can we use your stories and/or photos on our website? Yes.
Can we use this in social media? Yes.
Ask Us About a Hunt
Request pricing and availability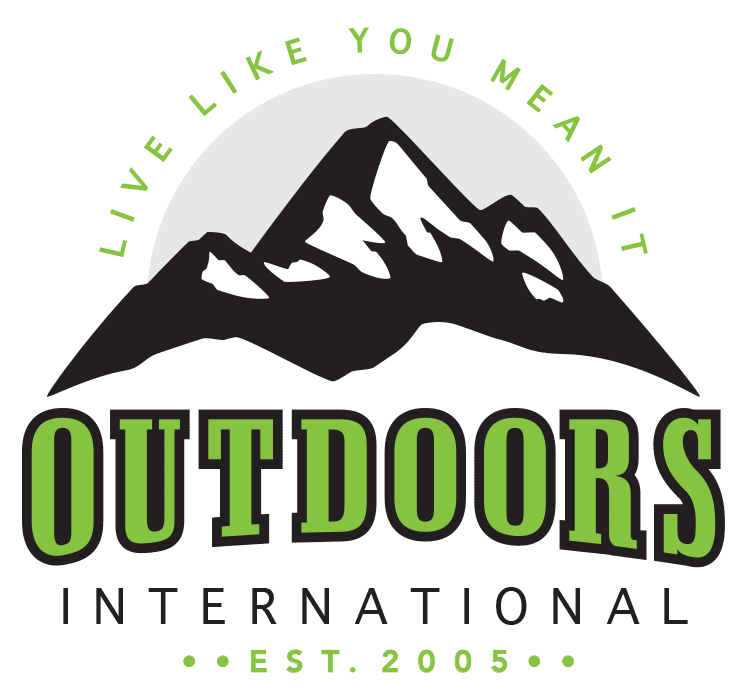 Discover why thousands of people have trusted Outdoors International to help plan their hunt.
Outdoors International has a team of hand-selected hunting experts to help you book your next hunt. Our job it is to help you in researching, booking and planning a great hunting trip with one of our amazing outfitter partners around the world.
My hunt was absolutely top notch.
The outfitter is a fantastic man and incredibly hard working and knowledgeable, there is no doubt he will do everything within his power to make peoples hunts successful and enjoyable. I plan to do it again with him next year for sure.
Wade Zuver
Our hunt was excellent.
We saw bucks every day along with all other sorts of wildlife. Mountain goats, bears, and foxes were common sights. Fishing and crabbing was special bonus. The food was excellent, the crew was amazing. Outdoors International did a great job of finding exactly what we were looking for.
Jesse Neveau
What an amazing experience!
The hunting lodge was out of this world!, Rooms, food and the scenery were all A+. Our guide was exceptional and had us on Shiras moose all five days. We saw over 30 total with at least 10 bulls. They had a plan for everything including taxidermy and game processing.
Kayla Redmon
LET'S START PLANNING YOUR NEXT TRIP
Be specific so we can find exactly what you're looking for.