Hunter: Nate Fox
Date: September 2017
Trip Taken: Colorado Archery Elk Hunt
I couldn't have asked for anything better from my first elk hunt!
To start, my Colorado outfitter had the time to get me out hunting a half day earlier than I was scheduled so he encouraged me to arrive early the day before my elk hunt. We saw a few elk the first night, but it was somewhat quiet….that was the only time it was quiet. The next four days were non-stop action, on the go, chasing bugles! One of the days, we were literally on elk ALL day, from sunrise to sunset. We never went more than 15 minutes without hearing a bugle that day.
I killed my elk on the fourth day.
It was the most intense hunt I've ever had. We got him bugling, worked him for a while and he wouldn't leave his cows so we finally had to go to him. A tough scramble up the mountain, a few more strategic moves and suddenly he was staring down on us from 25 yards away. When he stepped into a shooting lane at 18 yards, I was able to slip an arrow under a cross limb. Forty-five minutes and 75 yards later I was holding my first elk, a very nice 6×5 herd bull.
When I called OI to book my hunt I thought I knew what I was looking for.
I talked to OUTDOORS INTERNATIONAL about what I wanted out of my hunt and my hunting consultant asked a number of questions. He had a couple recommendations and tips on tactics and gear which we talked through. At the end of the day, I ended up going with a hunt that wasn't what I thought I wanted when I called, but proved to be exactly what I was looking for. My consultant knew better than I did what kind of hunt to send me on based on what I was wanting out of the experience. Not only did I have a successful hunt, I also learned more in five days than I would have learned in five years trying to do it on my own.
Great hunt, great people, great time!
There is very limited cell service. You have to climb to a specific spot on the mountain to get service. Not a big deal as long as people know ahead of time. I thought we could at least send texts from the cabin so I told my wife I'd text when I got there. Had to climb that night so I could send one out, then all was good. Take an inReach.
I had a private land only tag. There was plenty of land to hunt and definitely plenty of elk, but it was billed as about 10,000 acres of private land, when in fact the outfitter only has access/rights to about half that.
The number of elk is incredible. LOTS of opportunity. I don't have a lot of experience in the elk woods, but we were never without an elk to pursue in 5 days of hunting. There were also muzzleloader hunters in camp while I was there. They were hunting public land and had lots of opportunity also. I know they missed a few shots each.
Get More Information
How likely will you be to refer friends to OUTDOORS INTERNATIONAL about this hunt? Very likely
How was the outfitters pre-hunt communication ? Good
How would you rate the overall trophy quality? NA (This was not a trophy hunt)
How would you rate the lodging? Good
How would you rate the food? Excellent
How savvy/knowledgeable was your guide? Good
How was the Field Dressing and Trophy Preparation? Excellent
Were you successful or unsuccessful? Successful
Were you happy with the overall experience? Yes, very. Lots of opportunity. Lots of stalks, lots of elk.
How physically difficult was the hunt? Difficult
Is there anything that the outfitter should do differently in your opinion? Overall I was very happy with the outfitter. If I was going to offer a suggestion it would be for better pre-hunt communication. This was my first elk hunt and first guided hunt so I had questions about gear, accommodations, etc.
How likely would you be to refer Outdoors International booking services to your friends and family? Very Likely
How were your conversations with your agent? Excellent
How was your agent's pre-hunt correspondence? Excellent
How was your agent's post-hunt follow up? Excellent
How savvy/knowledgeable was your agent? (1-5) Excellent
How would you rate your agent? FIVE STARS – My agent was amazing
Ask Us About a Hunt
Request pricing and availability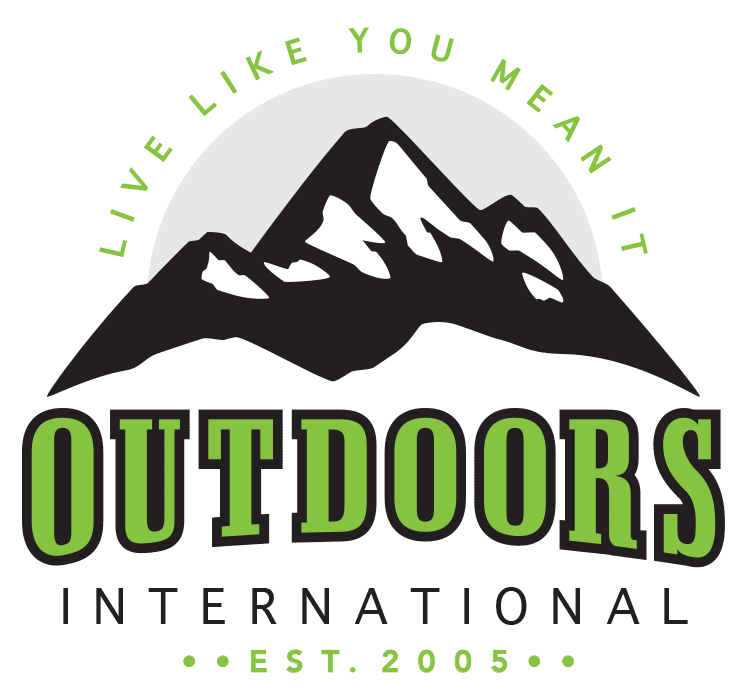 Discover why thousands of people have trusted Outdoors International to help plan their hunt.
Outdoors International has a team of hand-selected hunting experts to help you book your next hunt. Our job it is to help you in researching, booking and planning a great hunting trip with one of our amazing outfitter partners around the world.
My hunt was absolutely top notch.
The outfitter is a fantastic man and incredibly hard working and knowledgeable, there is no doubt he will do everything within his power to make peoples hunts successful and enjoyable. I plan to do it again with him next year for sure.
Wade Zuver
Our hunt was excellent.
We saw bucks every day along with all other sorts of wildlife. Mountain goats, bears, and foxes were common sights. Fishing and crabbing was special bonus. The food was excellent, the crew was amazing. Outdoors International did a great job of finding exactly what we were looking for.
Jesse Neveau
What an amazing experience!
The hunting lodge was out of this world!, Rooms, food and the scenery were all A+. Our guide was exceptional and had us on Shiras moose all five days. We saw over 30 total with at least 10 bulls. They had a plan for everything including taxidermy and game processing.
Kayla Redmon
LET'S START PLANNING YOUR NEXT TRIP
Be specific so we can find exactly what you're looking for.