HUNTER: Tony Niess
HUNT: Washington Black Bear Hunt
CONSULTANT: Kyle Hanson | OUTDOORS INTERNATIONAL
September, 2021
Pre-trip:
Prior to the trip I had purchased a new rifle as soon as the make/model became available that I had been waiting for.
Immediately when I got the rifle I started setting it up and getting things ready for my Washington bear hunt. Long story short I fought a lot of issues along the way with the rifle, and still could never get it up to my expectations prior to the hunt. I sent the rifle in and resorted back to my .308. Although it doesn't shoot the weight nor speed of the 300 I was hoping to take, accuracy kills. Something must be said for taking a rifle that you have full confidence in.
In talking with Carl before the trip he recommended hitting up a local hotel, I told him that wasn't really our style and would rather just tent it.
Of course Carl had great knowledge of the surrounding area and recommended a little campsite just on the edge of town. I called them and set up the campsite for dates we were planning on. They were supposed to have showers and bathrooms during those dates, but with renovations running late only the bathroom was done for our stay. Not a big deal, there were other options around town if we really wanted to shower.
I do have to say it was nice doing a guided hunt and cutting down on pre-trip worries.
I didn't have to spend endless nights e scouting various areas and reading forums late at night for any tips and pointers. I can easily recall all of the previous years DIY hunting trips and having unhappy girlfriends (now ex's) with the amount of time I spent scouring the web. All I had to focus on was bringing the right gear and a gun ready to shoot.
One week prior to trip:
I called Carl one last time to confirm everything was good and there weren't any known issues.
He said that they had been putting down a lot of bears already and although things were very dry there, we should have no issues getting on bears. He did mention that he had some guides who were not going to be busy during that time, so instead of doing 2:1 for 5 days we did 1:1 for 3 days. This actually worked out to be in our favor because we didn't have to have the campsite as long and three less days on the vehicle rental.
The trip:
We left Iowa Monday morning and set out for our roughly 30 hour trip.
Everything went great on the drive out there except for horrible traffic in Washington, not the biggest fan of that state lol. The last two hours of the drive were very slow driving deep into the mountainous areas but provided some great views. We got out to the campsite and quickly set everything up and notified Carl we were in town. Checking into the campsite was quick and painless (Forks 101 RV park).
We set up our tent and Carl swung by our site a little later with the other guide that was going to be hunting with us.
They set up a good plan for the morning and gave us a good location to spot some local elk near town that always came out at dusk. After Carl left we got some food and headed out to view the elk, just like clockwork the elk came out and there was about 20 Roosevelt elk within 30 yards of the road! We headed back to our campsite to find a note on our lot saying we were on the wrong one and we needed to move prior to morning. This was a little frustrating because it was not very clearly marked and the owner actually stopped by our site earlier that night when we were setting up and talked with us. Nothing was said at all.
The next morning is when we split ways, I hunted with Carl and Mitch got the other guide.
Carl picked me up and we were off! That morning over the next three hours we hit up 3-4 spots. We would get into pre planned positions and sit there anywhere between 15 – 45 minutes to see if anything would show. It was extremely easy to get to all the spots, most could be accessed within 300 yards of where we were parking. Each spot you could tell the pre-work that was done. From the walking trails leading to the spots being groomed, to makeshift shooting positions ready, I was pretty impressed with all of this and adequate shooting lanes to known positions where bears would frequent.
Every spot we stopped at, Carl was able to identify if a bear had been in recently due to logs being torn up or berries be eaten. We didn't end up seeing anything that morning but heard something in our first location. Carl assured me throughout the morning that while mornings can be successful, typically the shooting happens at night.
As we were getting back to our camp site that morning Carl asked if we wanted to go out to eat for breakfast.
We actually got to have breakfast with his 3-4 other guides that work for him as well. As you listened to their stories of recent hunts and scouting, you could tell they put in far more work than I was previously guessing they did. Most of the other guides that worked for him also worked in the logging industry. So when they weren't guiding they were out in the mountains that we were hunting. It was nice to bullshit around the breakfast table with 7 dudes who all enjoy hunting and to hear the stories, that was really cool and honestly one of the highlights of the trip. They shared stories of the excitement coming up for elk seasons, the larger bears that they have been pursuing all season and of course some guff to go around for everyone.
Carl picked me up about 4pm for the night hunt that day, he said that for the night hunt we would use different tactics and sit in this one spot during the duration.
This spot was definitely a little more thick and overgrown with vegetation but still had generous shooting lanes. He quickly pointed out the two main spots where he expected a bear to come out. You could tell Carl was very well versed with rifles and scopes as he would often say the distance and rough elevation in moa that I should be shooting.
Not much more than an hour sitting there he quickly pointed and whispered "bear!" We got him on glass quickly but couldn't see much of his body as he was scavenging around in a log. He picked his head up one time and it became very obvious he was a shooter. Carl quickly reminded me of where he wanted me to shoot the next time he presented a shot. Less than a minute later he picked up his head once again and I shot. The bear did a quick somersault down the hillside and disappeared into the vegetation.
We gave him about five minutes and didn't hear any other sounds so we decided we were good to go.
Prior to walking up Carl noted that there was a lot of bees where the bear was, I told him I've never been stung before but I know my dad is allergic to bee stings. He commented that typically that is something hereditary but not to worry he carries an EpiPen. That gave me a lot more comfort because he said the bees out there are particularly vicious, I put my hood up lol.
We ended up getting pretty close to where I shot him and we found good blood (which for a bear isn't much come to find out). We struggled to track him through the thick vegetation and doubt started to cross my mind. Eventually we found him curled up in the thickest of thick veg. Carl's tracking skills were the only reason we found this bear. Coming from Iowa and typically hunting deer, it is typically easy work for tracking. However recovering a Bear is very different. It was a quick lesson to learn that even bad blood to track for a deer is probably even better than good blood on a bear. This was a little frustrating for me I have to admit but I was in good hands with Carl. He probably went a little less than 50 yards from where I shot him.
We drug him out to a position that would be suitable for pictures.
We got those out of the way, Carl opened him up a bit and we decided to come back in the morning to get him. Carl was saying there was an even larger bear in the area and he really didn't want to be cutting and packing in the dark if we didn't need to. I was really surprised at the time and effort Carl took for pictures, you could tell he wanted to make sure everything was done as perfect and flawless as it could be. Wouldn't surprise me if we did that for 30 minutes to an hour.
The next morning we came back, skinned and boned the bear out.
It was nice to see an experienced person do that properly. He looked at me and asked if I wanted the heavy or slightly less heavy pack, I gladly took the heavy pack. By the time we started to even pack out we had word that Mitch had shot his bear already early that morning (day 2). Between the two groups we had the meat and hides in freezers by 10 a.m. and just like that the hunt was over.
We drove around a bit after the hunts and did some site seeing.
We found a smaller campsite just outside of town (virago campsites) that also had bathrooms and showers. Camp sites were very isolated out in the woods and looked well taken care of. If anyone was going to camp on this hunt in the future I would recommend looking at that one over the forks 101 rv park.
The next morning we meet Carl to pick up the meat and head back to Iowa. He reassured us he would get everything done with the hides off to the taxidermists and anything for post kill work into the state.
The drive back turned out to be a little more interesting.
We were driving through eastern Montana all through the night and I have never seen so many deer in my life. It was honestly so bad I would probably never do that again during that time. I bet I saw over 100 mule deer within 15 feet of the road in four hours of driving with deer hits and blood all along the highway. Thankfully we made it through without any collisions.
Then right at the Iowa and South Dakota border we got pulled over speeding. That turned out to be very interesting as the sheriff split us two and continually questioned what we were doing. Eventually he got to the point of asking us if we did drugs or were trafficking drugs and asked if he cared if he searched the vehicle. This vehicle was packed the F down with hunting gear and coolers so it would have sucked but I told him have at it, you won't find anything. He ended up letting us go with no ticket but said we were acting very nervous.
Post trip:
Got everything unpacked and cleaned up. Haven't heard from the taxidermist yet but Carl said he would call us in a few weeks.
All in all I would highly recommend this trip for anyone who was wanting to shoot a large black bear. Like you mentioned about this hunt when we were talking, more of a non-wilderness hunt and pretty leisurely. Any one that was older or in not that great of health would have no issue at all doing this hunt honestly. As far as me personally, I don't regret doing the hunt but not sure I would do it again. For me it's more of a moving on to different types of hunts whether that be species or remoteness.
The guides did so much up front work getting us on bears and doing their job that it just gave me the feeling that I didn't really work hard enough for the bear. It's really a catch 22 as obviously this is what you want with getting a good guide who knows what they're doing. Going out there I felt like if we wanted to do this hunt on our own in the future it would be manageable and successful, after seeing the guides' knowledge of the area and catching on to the work they do I changed my mind lol. There is no way we could do this on our own with near the success we had with them.
Hunt Report
How would you rate your trip overall? Overall, my trip was amazing.
How were your guide(s)? Amazing
How was your food and lodging? Amazing
How was your outfitters communication? Good. The only reason I gave him "good" instead of perfect for communication was because I never had luck texting with him. I text multiple times but never received a response. If I called him he would answer immediately every time. The week prior to the hunt he also stated we were doing three days of 1:1 instead of five days of 2:1. This worked great in our favor being we were driving a rental but if someone was flying I would have been frustrated if it was brought up that close to the hunt.
How physically demanding was your trip? Easy.
How would you rate your Outdoors International Hunting Consultant? The part I love about Kyle is he is a no BS kind of guy. I knew Kyle before this so I have bothered him quite a bit about random gear/rifle/caliber questions. He is extremely knowledgeable and doesn't try to talk you into things that work well for him so you should do that. I truly despise people who tell me I need to use certain brands/models because it's the best and there is no other option. He gives his views but at the end of day encourages you to try it out for yourself and make your own decision.
Would you book another trip with OUTDOORS INTERNATIONAL in the future? Yes.
Can we use your stories and/or photos on our website? Yes.
Can we use this in social media? Yes. @tony_niess
Ask Us About a Hunt
Request pricing and availability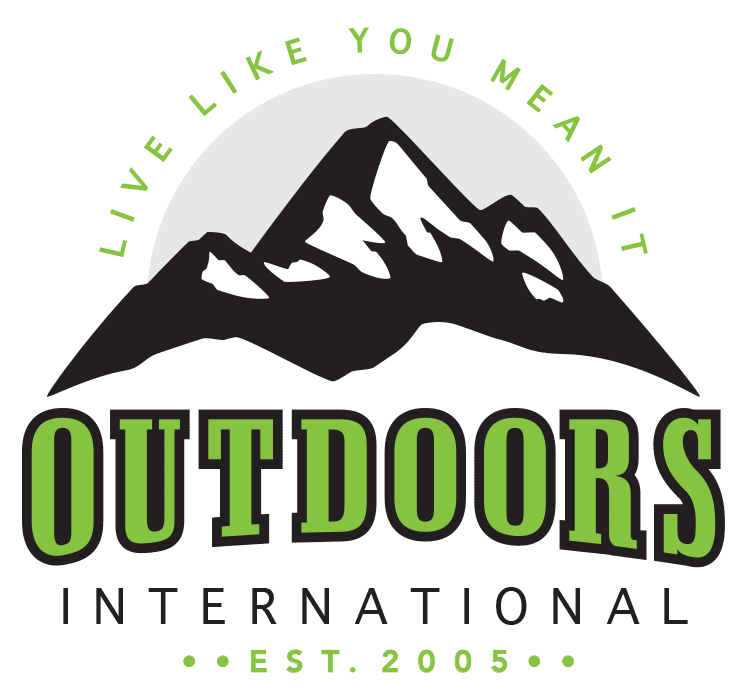 Discover why thousands of people have trusted Outdoors International to help plan their hunt.
Outdoors International has a team of hand-selected hunting experts to help you book your next hunt. Our job it is to help you in researching, booking and planning a great hunting trip with one of our amazing outfitter partners around the world.
My hunt was absolutely top notch.
The outfitter is a fantastic man and incredibly hard working and knowledgeable, there is no doubt he will do everything within his power to make peoples hunts successful and enjoyable. I plan to do it again with him next year for sure.
Wade Zuver
Our hunt was excellent.
We saw bucks every day along with all other sorts of wildlife. Mountain goats, bears, and foxes were common sights. Fishing and crabbing was special bonus. The food was excellent, the crew was amazing. Outdoors International did a great job of finding exactly what we were looking for.
Jesse Neveau
What an amazing experience!
The hunting lodge was out of this world!, Rooms, food and the scenery were all A+. Our guide was exceptional and had us on Shiras moose all five days. We saw over 30 total with at least 10 bulls. They had a plan for everything including taxidermy and game processing.
Kayla Redmon
LET'S START PLANNING YOUR NEXT TRIP
Be specific so we can find exactly what you're looking for.
Apply to Win a Trip in the OI Draw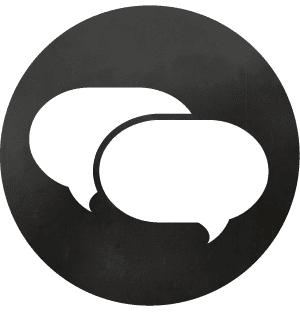 Step 1
Browse the active draws above.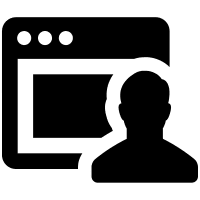 Step 2
Apply for any trip(s) that interest you as many times as you want to increase your odds.
For every $100 spent, you'll receive a free entry for our Yearly Grand Prize.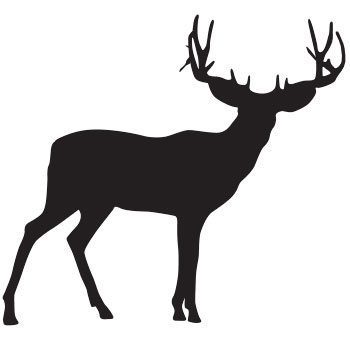 I am so grateful for the opportunity
"Thank you to Outdoors International, all the PHs and their awesome staff. I made some new friends and will be back to Africa to see them again 100%."
-Brye Mangum | 2023 Winner
Thank you Outdoors International
"Very excited for the trip! I'll be bringing my dad along with me. If you haven't put in for the OI draws you should these guys are legit!"
-Tyler Kirk | 2018 Winner
It was the trip of a lifetime!
"I won an OI Draw and it turned out to be one of my most memorable and rewarding hunts. I always dreamed about Africa, but never thought it'd be a reality for me."
-Dason Lasater | 2018 Winner
Subscribe for Notifications