Mountain goats survive because of where they live, not necessarily because they are so wily. The saying goes that mountain goat hunting starts, where sheep hunting stops. Our best advice: Get ready to do some climbing! Being in shape, and having the right gear is critical. You can never be over-prepared to take on a goat hunt.
MOUNTAIN GOAT HUNTING GUIDES & OUTFITTERS
Most hunters would agree that mountain goat hunting is the pinnacle of mountain hunts.
The hunt you book needs to be in an area and/or with an outfitter that would satisfy your trophy quality expectations, while also fitting your physical condition level and your budget. That's what our service is all about. The country these animals inhabit is something to behold, and spending time there is addicting once you conquer it for the first time. Don't wait for years to save up to go mountain goat hunting, NOW IS THE TIME!
If you would help with drawing a mountain goat tag, check out the OI Hunt Application Program.
Ask Us About a Hunt
Request pricing and availability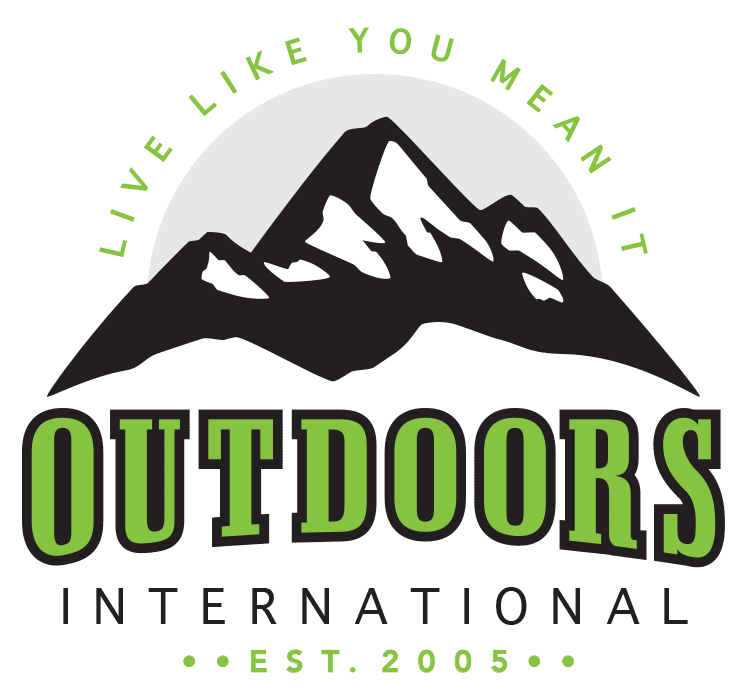 Discover why thousands of people have trusted Outdoors International to help plan their hunt.
Outdoors International has a team of hand-selected hunting experts to help you book your next hunt. Our job it is to help you in researching, booking and planning a great hunting trip with one of our amazing outfitter partners around the world.
My hunt was absolutely top notch.
The outfitter is a fantastic man and incredibly hard working and knowledgeable, there is no doubt he will do everything within his power to make peoples hunts successful and enjoyable. I plan to do it again with him next year for sure.
Wade Zuver
Our hunt was excellent.
We saw bucks every day along with all other sorts of wildlife. Mountain goats, bears, and foxes were common sights. Fishing and crabbing was special bonus. The food was excellent, the crew was amazing. Outdoors International did a great job of finding exactly what we were looking for.
Jesse Neveau
What an amazing experience!
The hunting lodge was out of this world!, Rooms, food and the scenery were all A+. Our guide was exceptional and had us on Shiras moose all five days. We saw over 30 total with at least 10 bulls. They had a plan for everything including taxidermy and game processing.
Kayla Redmon
LET'S START PLANNING YOUR NEXT TRIP
Be specific so we can find exactly what you're looking for.
MOUNTAIN GOAT HUNTING TIPS & INFORMATION
We've put together a ton of articles so that you can go into your goat hunt fully prepared.
If you stick to this mountain goat hunting gear list, you'll have everything you need [...]
MOUNTAIN GOAT HUNTING OFTEN STARTS A MOUNTAIN HUNTING ADDICTION
A North American sheep hunt is at the top of many hunters' buck lists. And there is no doubt that sheep hunts are tough, physically demanding hunts. If a mountain hunt is on your bucket list, you do not need "sheep money" or years of pre-planning to go. They are the largest mammals found up there in the thin air, and in my opinion they live in some of the prettiest and most spectacular places on the planet. In most places, goats spend the majority of their time near or above timberline. You should plan on hunting at elevations of around 8,000 to 13,000 ft. Get in shape if you are planning a mountain goat hunt. It's not gonna be easy.
Mountain goat hunting is normally just 25-30% the price of a sheep hunt.
An amazing mountain hunting experience.
Tags are over-the-counter in Alaska, the Yukon and British Columbia and the hunt can be with any weapon.
If you're a bowhunter, goat hunts are an archery friendly species.
A mountain goat hunt makes for an incredible first time mountain hunt. Not only that, it's the perfect "training ground" for sheep hunting.
It is also possible to combo your hunt by adding a black bear, caribou, moose, brown bear or grizzly bear.
We have some great mountain goat hunts!
As difficult as these hunts are, getting a mountain goat tag can sometimes be the hardest part. Either you play the draws, or hire a guide in an area with over-the-counter tags. We have a wide range of hunts available ranging from over-the-counter and conservation tags to controlled hunt permits that you must draw. We can help you through the entire process. If you have questions or would like to go on a mountain goat hunt, just contact us.
There's no shortage of mountain goat hunting opportunities.
Population estimates put them somewhere in excess of 100,000 animals across North America.
Alaska, Idaho, Montana, British Columbia, Alberta, the Yukon, Wyoming, Utah, Nevada, Oregon, Colorado, Texas, South Dakota and Washington all have mountain goat hunting opportunities. Many hunters spend decades building points to draw a coveted tag in the lower-48 or you can purchase an over-the-counter tag from one of our outfitters in Canada or Alaska.
Some states/units have relatively good drawing odds, especially when you compare them to species like bighorn sheep. We can help you determine an application strategy If you do end up getting lucky enough to draw a mountain goat tag, be sure to contact us for the best outfitters. If you choose go with one of our outfitters, get ready not only for some amazing mountain goat hunting, but also some breathtaking scenery! Once a billy is spotted, you will need to decide if it's a shooter or not before you make the climb (hopefully one time) to do your stalk. Sometimes you will spike out on the mountain with the goats until your trophy is taken…so field judging is a big deal.
Mountain goats are notoriously tough. Hit them well!
Wounded mountain goats are known to take a 'suicide leap' off the nearest cliff. And there will be plenty of cliffs… Then you're in for some serious fun and possibly a broken horn or two. That really sucks, so wait for a good kill shot in reasonable terrain.
BOOK YOUR MOUNTAIN GOAT HUNT WITH OUTDOORS INTERNATIONAL
We'll help you book your hunt with a vetted outfitter who has a proven track record on mature billies. You'll remember mountain goat hunting for the rest of your life!…and it will likely start an addition to sheep hunting. The work is worth the reward! Let's start planning.
Here are a few OI mountain goat hunting clients from over the years.
You can find many more in our gallery and hunt reports.
Let is know if you'd like to schedule a consultation.