I couldn't help but notice the skies as the buck we'd been working the previous ten hours slipped out the bottom of the canyon. The clouds were in such-a-way, I knew we were in for an amazing show. We set up the cameras and did our best to find a comfortable position in the rocks. We watched the day come to an end, while glassing for more deer. As I laid there taking in God's theater, I reflected on the previous day's hunt. I'll never forget how everything came together for us on my first
desert mule deer hunt
…and that sunset was icing on the cake.
This OTC, late archery mule deer hunt in Arizona was a last minute decision. We were hoping for more footage before season's end, and it was also a great opportunity for me to experience the hunt to better explain it to our clients. We knew a public land, spot/stalk desert muley was not going to be easy. We were, however, very optimistic, considering one of my clients had seen 68 bucks during his hunt 3 weeks earlier. After much discussion with my team at Outdoors International, Darin and I were soon on a plane heading south. Darin is a buddy of mine that went along to film, and is also a freak bowhunter like myself.
The first morning started at 4:30 am with temps in the low 20's.
The drive from camp seemed short and we were soon on a vantage point with binos and spotter in hand. I've always loved the desert country here in Idaho and the Arizona desert was beautiful as well. While watching the sunlight crawl across the desert landscape, deer and javelina soon began to materialize. It wasn't long, and what looked to be a good buck was in the scope at 1 ½ miles. With only brief glimpses through the thick cover, it didn't take long to decide this was a buck worth going after. It was a long shot, but things were soon gathered and Darin and I were making tracks towards the buck's location.
The desert floor was dry, and thick cover didn't make for easy or quiet walking.
The earlier 20-degree temps were now pushing 70, and it seems every form of vegetation in this area hoped to have you leaving your own blood trail. The sights and smells were all new to me and with every step closer, my anticipation grew. We soon found ourselves across the draw from where we had last seen the buck 2 hours earlier. The hillside was so thick, we were back-and-forth on how to approach the muley we hoped was still bedded.
We estimated the buck at 180 yards, and while strategizing the opposite hillside, we formulated our best approach. A small pinnacle of rocks seemed the perfect spot to be slightly elevated over the dense cover, and also help shield any noise while closing the distance. After working ourselves across the draw, we slowed our stalk. The air was still, and everything had gone quiet as we reached the base of our vantage point. We were now within 65 yards and hopeful the buck hadn't left the area. I put on my Rimrok Stalkers, dropped my pack and slowly worked up the face of rocks. Darin was on my heels with camera in hand.
It didn't seem long and I picked up antler tips; he was moving our direction!
We did our best to get positioned for a shot and capture footage. After a couple more brief glimpses and what seemed like 30 minutes, the buck's rack materialized from the brush within 40 yards. We spotted it at the same time and instincts took over. I drew my bow and Darin steadied the camera. We soon found ourselves in that moment of truth, as the buck exploded from the impact of my arrow, and then charged by us at under 15 yards. I quickly readied another arrow and glassed my buck disappear into the heavy brush.
I'll never forget the smile on Darin's face and the excitement in his eyes.
We both experienced that awesome adrenalin dump and laughed at my uncontrollable leg tremor. It's those kinds of moments when you realize who we are as hunters and why we do what we do. The recovery was short and the pack-out wasn't far. Darin did a super job behind the camera and I was blessed with another great memory. It was fun sharing the hunt with him and I can't wait for our Alaska moose hunt this September…More to come!

In the end, the hunt was a complete success and I will confidently recommend it to our guys and gals.
We were fortunate to take an awesome buck and the sunsets were amazing! It's a great way to end your season with a December/January hunt. You can purchase the license and tag at any vendor, and expect a fun hunt with our outfitter. Now… to think about drawing an elk tag in Arizona.
Let me know if you'd like more detail on this hunt.
Ask For Pricing and More Details
God Bless, and Good Hunting ))))——————->
Russ Meyer
Here are some hunts you might be interested in:
Ask Us About a Hunt Request pricing and availability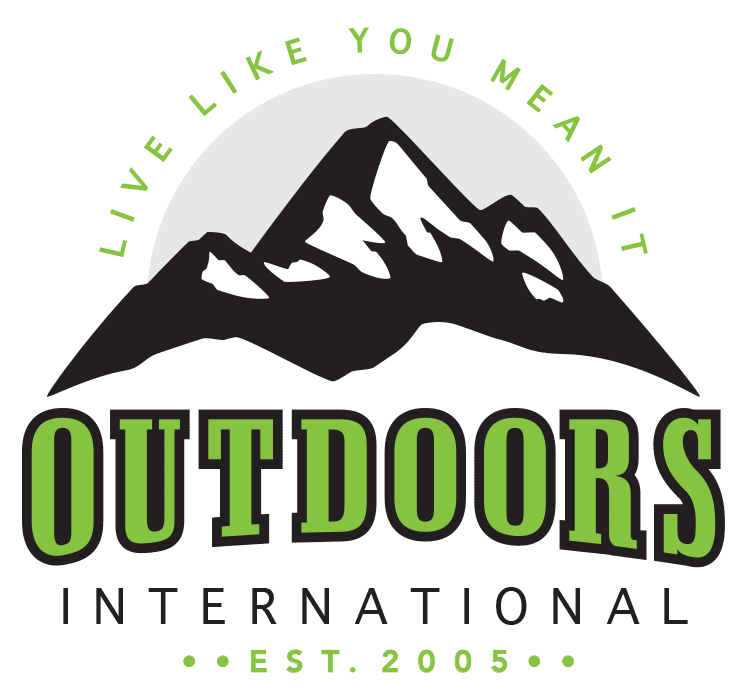 Discover why thousands of people have trusted Outdoors International to help plan their hunt.
Outdoors International has a team of hand-selected hunting experts to help you book your next hunt. Our job it is to help you in researching, booking and planning a great hunting trip with one of our amazing outfitter partners around the world.
My hunt was absolutely top notch.
The outfitter is a fantastic man and incredibly hard working and knowledgeable, there is no doubt he will do everything within his power to make peoples hunts successful and enjoyable. I plan to do it again with him next year for sure.
Wade Zuver
Our hunt was excellent.
We saw bucks every day along with all other sorts of wildlife. Mountain goats, bears, and foxes were common sights. Fishing and crabbing was special bonus. The food was excellent, the crew was amazing. Outdoors International did a great job of finding exactly what we were looking for.
Jesse Neveau
What an amazing experience!
The hunting lodge was out of this world!, Rooms, food and the scenery were all A+. Our guide was exceptional and had us on Shiras moose all five days. We saw over 30 total with at least 10 bulls. They had a plan for everything including taxidermy and game processing.
Kayla Redmon
LET'S START PLANNING YOUR NEXT TRIP
Be specific so we can find exactly what you're looking for.