Hunter: Kyle Hanson
Date: November 12-19, 2019
Trip Taken: Late Season Idaho Rifle Elk/Deer Combo Hunt
Consultant: Kyle Hanson | OUTDOORS INTERNATIONAL
I would consider this Idaho hunt a success in every single way besides harvesting an animal. It was not for lack of opportunity however, a full freezer at home led me to hold out for the possibility of something exceptional till the bitter end knowing that could be the case and I have zero regrets… other than not having the mule deer tag!
At OUTDOORS INTERNATIONAL part of our business model is to offer hunts to our clients that we ourselves feel confident in.
Part of that naturally is to get "boots on the ground" before our clients do to properly vet a service. So long story short that's what I did! I was fortunate to be able to purchase the hunt on a cancellation over the summer of 2019, however unfortunate for me the draw for the deer tag was in June so it was elk hunting for me only…
Arriving to Yellow Pine, Idaho was a seamless journey thankfully.
Once there the Outfitter and guides for the week met us to get settled in the night before the hunt and have some dinner. The company was warm and spirits were high with anticipation of the horse ride in and the week long adventure ahead. That morning we all got together for a hard breakfast and loaded up the horses for the pack in. This is where I was first impressed… This outfitter takes more pride in his "horsemanship" skills than most I have ever met. If anything was ever slightly off with a horse, he could see it before anyone else would. He is a true master of the equestrian trade. The animals reflected his skill as well, they were gentle and well broke.
Every day in camp started around 5:00 am.
Before breakfast we woke to stoke the wood stove and pack up for the day. Sarah's good cooking made it pretty easy to get up every day! Without a doubt some of my favorite Elk Camp meals came from this week. After breakfast, the horses were already saddled up by the camp wrangler ready to load a rifle in the scabbard
and trek up the mountain for the day. Every day we would work across the mountainside from canyon to canyon is search of elk and mule deer. We saw both elk and deer every single day. One day almost 50 head of elk! The mule deer rut was in full swing, and for that reason I will never return without the mule deer tag on this combo hunt! Throughout the 5 full days of hunting I passed on five legal bulls on three separate days, saw good bucks most days, and even got a glimpse of a wolf!
In conclusion, I had a great experience on this late rifle elk hunt.
I did draw the short straw this year as it was a "warm" November and no snow to concentrate the more mature animals in the wintering grounds. I have ZERO hard feelings however because it really was a success to me. The horseback style of hunting was incredible. The back country Wall tent accommodations were wonderful plus the food! I even got to hear the wolves howl at night. And like I mentioned, I chose not to harvest legal bulls knowing the potential consequence. It's important to have realistic expectations on any hunt, after all hunting is hunting! I'll be back to my Idahome for round two soon!
This outfitter knows his area well. Guides and staff were top notch. One of the guides was even born and raised in this area on an old homestead ranch, he knew it like the back of his hand.
Get More Information About This Trip
Overall, my trip was a great experience.
My outfitter's communication before, during and after the trip was perfect, I couldn't have asked for more.
My guide was amazing.
Physically, the trip was moderate.
The food was amazing.
The accommodations were good.
Can we use your stories and/or photos on our website? Yes
Can we use this in social media? Yes
Ask Us About a Hunt
Request pricing and availability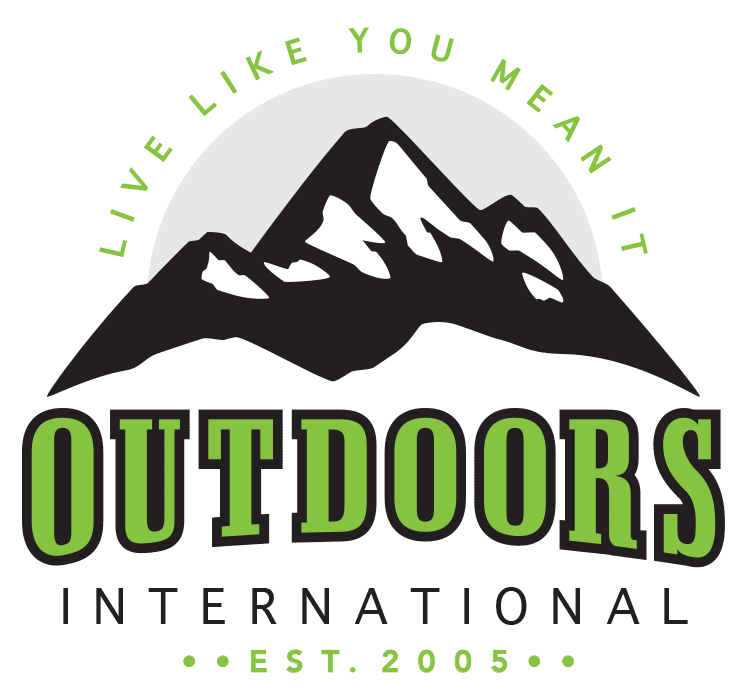 Discover why thousands of people have trusted Outdoors International to help plan their hunt.
Outdoors International has a team of hand-selected hunting experts to help you book your next hunt. Our job it is to help you in researching, booking and planning a great hunting trip with one of our amazing outfitter partners around the world.
My hunt was absolutely top notch.
The outfitter is a fantastic man and incredibly hard working and knowledgeable, there is no doubt he will do everything within his power to make peoples hunts successful and enjoyable. I plan to do it again with him next year for sure.
Wade Zuver
Our hunt was excellent.
We saw bucks every day along with all other sorts of wildlife. Mountain goats, bears, and foxes were common sights. Fishing and crabbing was special bonus. The food was excellent, the crew was amazing. Outdoors International did a great job of finding exactly what we were looking for.
Jesse Neveau
What an amazing experience!
The hunting lodge was out of this world!, Rooms, food and the scenery were all A+. Our guide was exceptional and had us on Shiras moose all five days. We saw over 30 total with at least 10 bulls. They had a plan for everything including taxidermy and game processing.
Kayla Redmon
LET'S START PLANNING YOUR NEXT TRIP
Be specific so we can find exactly what you're looking for.