It is no secret that Kansas produces some of the Midwest's best Boone & Crockett qualifying whitetails. Deer numbers are on the rise in Kansas, with many areas have a buck to do ratio of 2:1.
Kansas deer hunting is by draw only, but if you book two years in advance and get a preference point, you're typically guaranteed to draw.
Every year 160-200+ inch bucks are taken in Kansas.
Our hunters have extremely high success rates.
Archery, gun and muzzleloader hunts.
Fairly light hunting pressure, especially when considering how good the hunting is. This said though, it is much more crowded than in the '90s. More nonresident hunters apply every year, which means it's even harder to draw. Leftover tags are almost a thing of the past.
If you draw a permit you will be able to harvest one whitetail buck, and one whitetail doe. If you successfully draw a Mule Deer Stamp as well, your whitetail permits will be converted into an either species permit.
A downfall to Kansas deer hunting is that there isn't a lot of public land. The state's Walk-In Hunting Access (WIHA) program isn't as robust as it once was. Each year, the properties enrolled in the program change, decrease in number, and seem to decline in quality.
Tags are expensive and getting harder to draw. However, whitetail hunting is good, even by Midwestern standards, especially on private and public areas with good management. This is still a solid destination for both resident and nonresident deer hunters.
Securing access on private ground or hiring a good outfitter is pretty important in this state. We can help with that.
Recently regulations changed to allow hunters to quarter an antlerless deer in the field without first electronically registering it. However, they must still check game and retain proof of sex attached to a hindquarter until they do so. This change is to help prevent the spread of CWD by leaving high-risk carcass parts (with the most prions) at the kill site.
Where is the best deer hunting in Kansas?
Regarding trophy potential, the eastern half of the state turns out big bucks on a consistent basis.
Anderson, Bourbon, Butler, Chautauqua, Cowley, Crawford, Doniphan, Greenwood, Jefferson, Linn, Lyon, Marion, Republic, Riley, Pottawatomie, and Shawnee take top honors in that region.
The south-central part of the state does well, too.
Barber, Clark, Comanche, Harper, Kingman, Reno, and Sumner are all contenders. Records aside, don't forget about the prairie country to the southwest. Few hunters consider it, and those who do find pleasant surprises along timbered creek drainages.
Kansas Deer Hunting Application Process
The application period for the limited number of nonresident Kansas deer permits is in April.
Any nonresident interested in hunting deer in Kansas in the fall must apply online by visiting www.kshuntfishcamp.com.
Applicants must possess a valid nonresident hunting license to apply.
Permits are awarded through a random computer drawing that will be conducted in May, so applying early will not give hunters any advantage in the lottery draw.
Hunters interested in purchasing a preference point in lieu of applying may do so for a small fee.
Are you interested in booking a hunt?
Ask For Pricing or More Information
Here are some other hunts that you might like:
Ask Us About a Hunt Request pricing and availability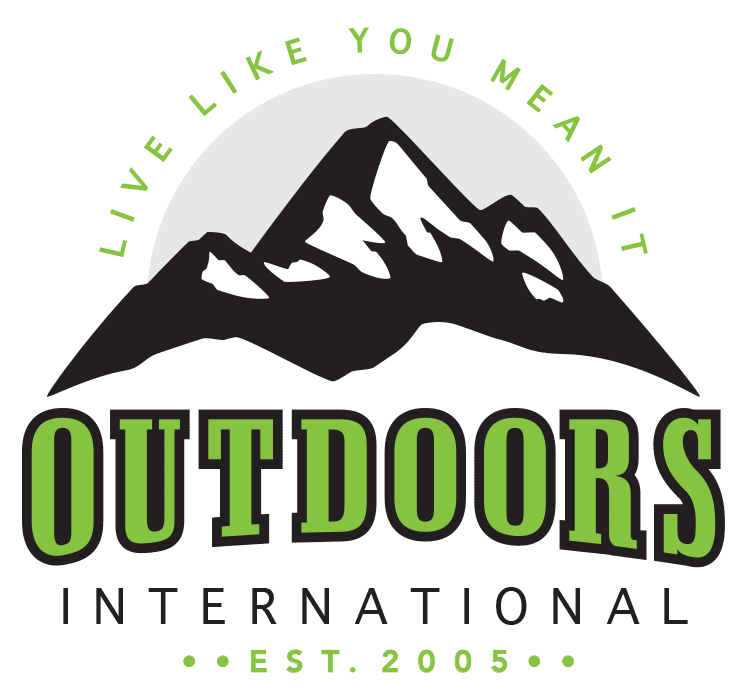 Discover why thousands of people have trusted Outdoors International to help plan their hunt.
Outdoors International has a team of hand-selected hunting experts to help you book your next hunt. Our job it is to help you in researching, booking and planning a great hunting trip with one of our amazing outfitter partners around the world.
My hunt was absolutely top notch.
The outfitter is a fantastic man and incredibly hard working and knowledgeable, there is no doubt he will do everything within his power to make peoples hunts successful and enjoyable. I plan to do it again with him next year for sure.
Wade Zuver
Our hunt was excellent.
We saw bucks every day along with all other sorts of wildlife. Mountain goats, bears, and foxes were common sights. Fishing and crabbing was special bonus. The food was excellent, the crew was amazing. Outdoors International did a great job of finding exactly what we were looking for.
Jesse Neveau
What an amazing experience!
The hunting lodge was out of this world!, Rooms, food and the scenery were all A+. Our guide was exceptional and had us on Shiras moose all five days. We saw over 30 total with at least 10 bulls. They had a plan for everything including taxidermy and game processing.
Kayla Redmon
LET'S START PLANNING YOUR NEXT TRIP
Be specific so we can find exactly what you're looking for.