Hunter: Gregory Mescan
Date: October, 2015
Trip Taken: Frank Church Wilderness Mule Deer Hunting
Consultant: Russ Meyer | OUTDOORS INTERNATIONAL
Great fly into the forest service airstrip. 8 hours in by horseback. Primitive camping, which is what I wanted. Did not see anyone while in the backcountry, which is what I wanted.
I shot a 6×6 bull elk on the morning of the first day. I pulled the shot and was not able o recover the elk till the following day. My fault, but I knew I hit the bull and decided to keep looking. Saw a larger bull but passed on the shot because I knew I hit the 6×6. Pulled out in the afternoon and went back in the following morning and recovered.
Had an opportunity to shoot a mountain lion feeding on the elk, but passed. In Idaho, you can use your elk or mule deer tag for a mountain lion or black bear, but I wanted to shoot a mule deer instead. Missed some shot opportunities, ended up shooting a 4×4 mule deer in its bed after slipping in on it with the guide. Shot it in the neck white patch while it was bedded down. It was lights out. Great packout.
The ride was good fun, got to play Will Rogers with my horse, Dollar after it spooked and decided to get into gallop mode. Steep trails and cliff faces left me with some outstanding great memories of this Idaho adventure. Twas a true Western adventure all the way around.
My Hunting Consultant was Russ Meyer with OUTDOORS INTERNATIONAL.
How likely will you be to refer friends to Outdoors International about this hunt? Very likely
How was the outfitters pre-hunt communication? Excellent
How would you rate the overall trophy quality? NA (This was not a trophy hunt)
How would you rate the outfitters lodging? Excellent
How would you rate the food? Good
How savvy/knowledgeable was your guide? Excellent
How was the Field Dressing and Trophy Preparation: Good
Was your hunt successful? Yes
Were you happy with your trophy and the overall experience? Absolutely
How physically difficult was the hunt? Difficult
Is there anything that the outfitter should do differently in your opinion? Have a couple of places to take meat to in the event one place is no longer taking orders for processing. Seems like only one show in town in Challis. Took my mule deer back to Arizona for processing. Not a major problem. This operation is the real deal. Be in shape, have good mountain boots, and a "never give up" attitude. It is a great hunt and the outfitters crew that I dealt with Adam and Andrew were top notch. I like the outfitters dry sense of humor. Had a black mule with big ears named "Obama."
What would you like to see OUTDOORS INTERNATIONAL offer or do more of or do differently? Probably stress to outfitters that the contract price is exactly that. If you want sales tax included then include it within the contract price. Russ did a great job in handling this.
Will you book another trip with OUTDOORS INTERNATIONAL in the future? Yes. Am considering going back there again next year…or maybe a Wyoming deer hunt.
Can we use your stories and/or photos on our website? Yes
Can we use this in social media? Yes
Ask Us About a Hunt
Request pricing and availability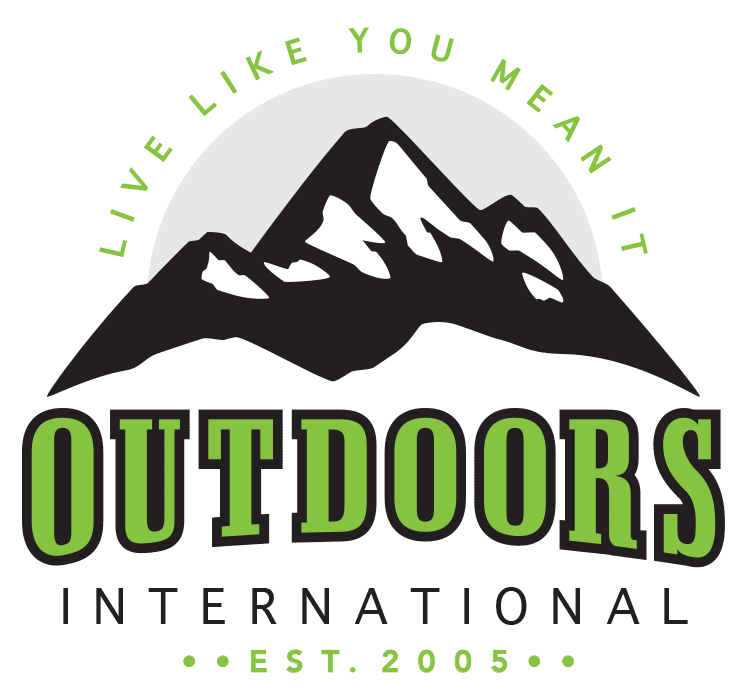 Discover why thousands of people have trusted Outdoors International to help plan their hunt.
Outdoors International has a team of hand-selected hunting experts to help you book your next hunt. Our job it is to help you in researching, booking and planning a great hunting trip with one of our amazing outfitter partners around the world.
My hunt was absolutely top notch.
The outfitter is a fantastic man and incredibly hard working and knowledgeable, there is no doubt he will do everything within his power to make peoples hunts successful and enjoyable. I plan to do it again with him next year for sure.
Wade Zuver
Our hunt was excellent.
We saw bucks every day along with all other sorts of wildlife. Mountain goats, bears, and foxes were common sights. Fishing and crabbing was special bonus. The food was excellent, the crew was amazing. Outdoors International did a great job of finding exactly what we were looking for.
Jesse Neveau
What an amazing experience!
The hunting lodge was out of this world!, Rooms, food and the scenery were all A+. Our guide was exceptional and had us on Shiras moose all five days. We saw over 30 total with at least 10 bulls. They had a plan for everything including taxidermy and game processing.
Kayla Redmon
LET'S START PLANNING YOUR NEXT TRIP
Be specific so we can find exactly what you're looking for.