If you're in the market for a very unique hunting experience you have to get in touch with us about hunting in Hawaii for all the exotic big game species the Islands have to offer. Axis deer, Blackbuck, Spanish goat, Hawaiian ibex, Black Hawaiian sheep (mouflon-feral hybrids), Mouflon sheep, Vancouver bulls… and Polynesian wild boar.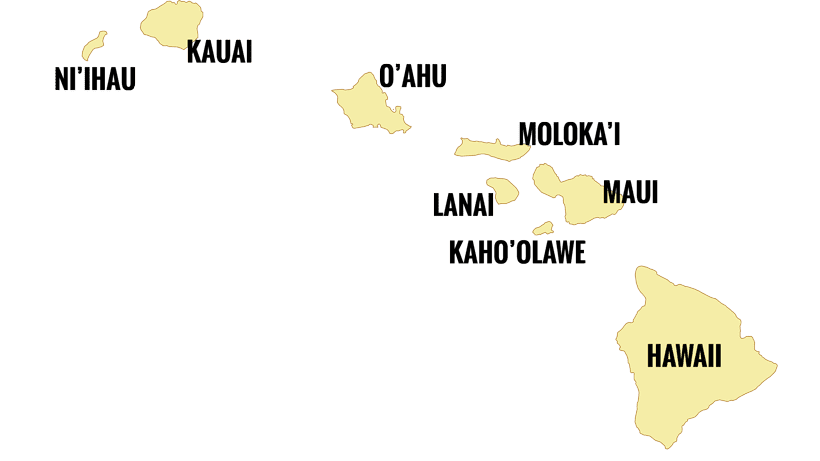 Hunting in Hawaii
Hawaii has eight islands, but hunting is only allowed on six of them. Each island has a unique landscape and varying populations of big game species that can be hunted. Seasons, public hunting areas, legal hunting days, bag limits, and other specific rules all vary between islands. This is why it is important to thoroughly research the island you plan to visit. A map of public hunting areas can be found online.
The Big Island of Hawaii
On the Big Island of Hawaii there are a number of hunting properties totaling 100,000 acres. Here you'll find two feral goat species, the Spanish goat and Hawaiian ibex as well as mouflon. The island of Hawaii is also host to the Black Hawaiian sheep, which are some rugged animals living on the slopes of Mauna Kea and Mauna Loa volcanoes in the most beautiful forests you can imagine.
Most hunting is done by spot and stalk and temperatures are typically in the 70's and 80's during the day. The terrain varies from mild rolling hills to steep rugged country and cliffs. The windward sides of the islands tend to receive the most moisture and vegetation can be very rainforest-like and dense.
Contact Us About Hunting the Big Island
Maui
In Maui, you can hunt for feral pigs, axis deer, feral goats and wild turkeys.
This Hawaiian island also has some incredible upland bird hunting for pheasants, chukar, francolin, quail and doves.
There are almost no deer or turkeys on public land in Maui, so you will either need to hire a guide or secure private land access.
Contact Us About Hunting Maui
Hunting the Island of Molokai
Molokai is 36 miles long and 10 miles at the widest part, with a total of 260 square miles. With just under 8,000 full time residents, the island has the 5th largest population of the eight Hawaiian Islands. Life on Molokai is a stark contrast from the Big Island or Maui, which means the island is more like "old Hawaii" before the invasion of tourists.
Molokai is home to a population of around 30,000 axis deer, a solid population of blackbuck antelope , feral pigs, goats and wild turkeys.
We work with only local, legal, and insured hunting outfitters on Molokai.
Year round hunting seasons.
No tags required.
Private lodging is available.
Relax on Hawaii's longest white sand beach.
Go hiking in our secluded rain forests.
Shoreline fishing and crabbing trips.
Contact Us About Hunting Molokai
Lanai
Contact Us About Hunting Lanai
Oahu
The island of Oahu offers feral pig and feral goat hunting.
Contact Us About Hunting Oahu
Kauai
The Island of Kauai offers hunting for feral pigs, feral goats, and blacktail deer.
Much of the island of Kauai is rugged country with dense cover so I highly recommend contacting the Hawaii Division of Forestry and Wildlife (DOFAW) for maps and unit boundaries well in advance of travel.
Hiring a guide could also be beneficial if you are looking to go hunting on the island of Kauai.
Contact Us About Hunting Oahu
Hawaiian Hunts Offered by Outdoors International
While certain areas have year-round hunting seasons, January through April is considered prime time for hunting in Hawaii, unless you're after wild turkeys. Many of our clients dedicate a few days of their family vacation to hunting, and we can help you set that up.
Ask Us About a Hunt
Request pricing and availability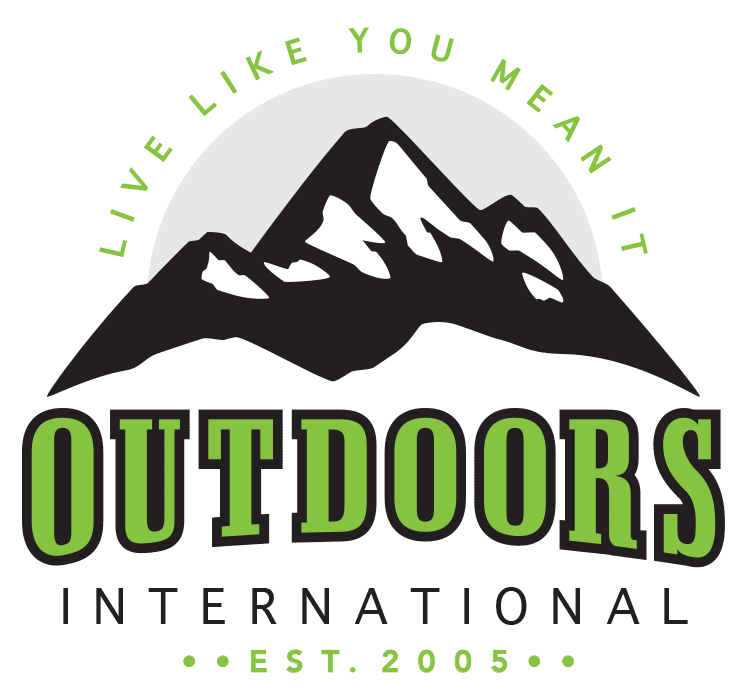 Discover why thousands of people have trusted Outdoors International to help plan their hunt.
Outdoors International has a team of hand-selected hunting experts to help you book your next hunt. Our job it is to help you in researching, booking and planning a great hunting trip with one of our amazing outfitter partners around the world.
My hunt was absolutely top notch.
The outfitter is a fantastic man and incredibly hard working and knowledgeable, there is no doubt he will do everything within his power to make peoples hunts successful and enjoyable. I plan to do it again with him next year for sure.
Wade Zuver
Our hunt was excellent.
We saw bucks every day along with all other sorts of wildlife. Mountain goats, bears, and foxes were common sights. Fishing and crabbing was special bonus. The food was excellent, the crew was amazing. Outdoors International did a great job of finding exactly what we were looking for.
Jesse Neveau
What an amazing experience!
The hunting lodge was out of this world!, Rooms, food and the scenery were all A+. Our guide was exceptional and had us on Shiras moose all five days. We saw over 30 total with at least 10 bulls. They had a plan for everything including taxidermy and game processing.
Kayla Redmon
LET'S START PLANNING YOUR NEXT TRIP
Be specific so we can find exactly what you're looking for.