Christian Outdoor Alliance was founded in 2002 Michael Marbach. They offer a "Best in Class" hunting and fishing adventure that would serve to guide our youth to a stronger relationship with Christ through hands-on, in-the-field instruction in leadership, hunting and fishing skills.
Summer Camps for Hunting Kids
This outfitter's early goal was to offer a "Best in Class" hunting and fishing Summer Camp Adventure in Texas. The camp would serve to not only recruit new hunters into the fold, but also to guide our youth to a stronger relationship with Christ through hands-on, in-the-field instruction in leadership, hunting and fishing skills. All counselors have strong Christian beliefs and are very successful in helping our campers grow spiritually and gaining a better appreciation for the Bible. And at the same time, they learn values and skills that will help them succeed in the world well beyond their camp experience. These youth programs have continued to develop, and have proven to be powerful, life-changing experiences for all involved.
This unique camp offers a week on a Texas Hunting Ranch, with an opportunity to harvest an exotic trophy, exotic doe, hog, or management ram. The Texas Hunter Education Course is offered at camp. Every day we spend time hunting, swimming, hanging out by the campfire and group devotional time with awesome kids and counselors! We have witnessed firsthand, the interpersonal skills the campers develop with their peers and counselors to help each other grow closer to Christ. Our job does not end when camp is over. Our counselors follow-up with our campers, many times building ongoing relationships, which is key to making disciples.
We encourage the campers to keep up their daily walk with Christ throughout the school year and eagerly await their stories at the next summer camp. COA strives to ensure that all of its activities adhere to strict safety standards. COA models its safety policies after the Texas Youth Hunting Program and other established and time-tested programs. Age range for camp is 9-16.
CAMP OPTIONS:
Age range for camp is 9 – 16.
BASIC CAMP – (doe, hog or management ram) – CALL FOR PRICE
NEW OPTION VARMINT/PREDATOR/SPOTLIGHT CAMP (700 Springs Only) – CALL FOR PRICE
RAM CAMP – CALL FOR PRICE
EXOTIC TROPHY CAMP – CALL FOR PRICE
SUPER EXOTIC CAMP – CALL FOR PRICE
Sign Up Your Kid Today!
*Tell them Outdoors International sent you!
Packing List for COA Summer Adventure Camp
First of all- you are welcome to bring your own gun, ammo, and hunting knife- but all must be labeled and if you can, pack separately, because we will collect these first and store in white trailer, which is our gun safe. You can bring your own fishing pole & tackle box also- please label!!! It's helpful, but not necessary to have your own hunting gear. Many campers bring hunting back packs with their own binoculars, etc… but again, please LABEL EVERYTHING!!!!!!
*You will need a hunting license (in-state youth license cost $7 and you can get at any Walmart or sporting goods store) Campers will need to keep the hunting license with you when you go out hunting.
| | |
| --- | --- |
| Sleeping bag and pillow | Toiletries (don't forget your toothbrush) |
| 4-5 shorts | 3-4 towels & 2 washcloths |
| 7-8 t-shirts | Laundry bag |
| 3-4 hunting clothes- jeans & camo/dark shirts | Water Bottle |
| 2-3 pairs of pajamas | Sturdy shoes for hunting (athletic shoes or boots) |
| 8-10 pairs of underwear | Shoes for pool and river |
| 8-10 pairs of socks | Insect Repellant & Sunscreen |
| 1-2 swimsuits | Bible |
All medications brought need to be checked in with Camp Nurse (Amy), they will need to be in labeled original containers. Medication form will need to be completed by parent. 
What NOT to Bring
We will collect all phones, ipods, electronics, etc. Campers will be allowed to use phone to call home (one or two times) or take picture with their animals- but unlike in years past, we will gather phones when not in supervised use. Tell the campers not to panic! We want to encourage actual conversations and a FB drama free week. COA will post pictures on the COA FB page for parents and friends to follow during the week.
Michael Marbach, Founder of Christian Outdoor Alliance
Michael Marbach is a lifelong educator and coach. Prior to founding the Christian Outdoor Alliance, he served as Dean of Students and varsity baseball coach at St. Mary's Hall in San Antonio, Texas. He is a teacher, an award winning journalist, and an accomplished outdoorsman.
If you read the Texas Trophy Hunter Magazine, you will know him as "Old Tex". He writes a column under that pen name in each issue. Michael began to hunt as a boy. He grew up hunting and fishing with his dad and grandpa in the Texas Hill Country, and has since turned that passion for the outdoors into a profession as an accomplished guide. He married his wife, Amy in 1995 and they have two sons, Michael Dean and Wesley.
He considers his most important accomplishment, aside from his family, is the founding of Christian Outdoor Alliance in 2002. COA introduces young people to the outdoors and to share his strong faith of our Lord and Savior Jesus Christ.
Last winter, we hunted javelina in Texas with Mike. He has also guided our client Ben Greenfield, an expert in fitness, diet, fat loss and performance, as well as many other OI hunters over the years. We returned from the hunt impressed with Mike's hunting operation, and intrigued by the Christian Outdoor Alliance. If you are a parent, after you listen to the podcast we're sure you will be intrigued as well. We plan to send our kids to the camp.
Listen to the podcast to learn about their raffle program, where kids can earn the money for their camp by raffling hunting trips.
Here are some Texas hunts you might be interested in:
Ask Us About a Hunt Request pricing and availability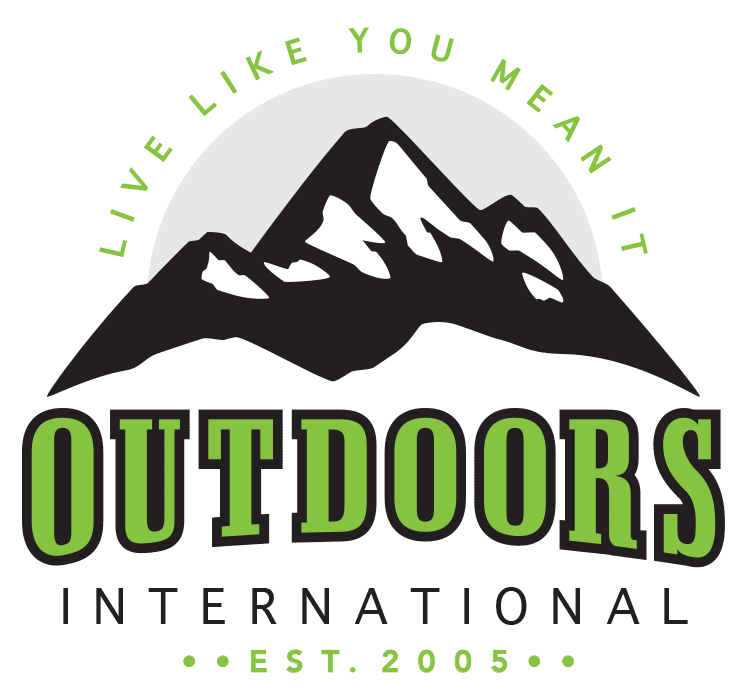 Discover why thousands of people have trusted Outdoors International to help plan their hunt.
Outdoors International has a team of hand-selected hunting experts to help you book your next hunt. Our job it is to help you in researching, booking and planning a great hunting trip with one of our amazing outfitter partners around the world.
My hunt was absolutely top notch.
The outfitter is a fantastic man and incredibly hard working and knowledgeable, there is no doubt he will do everything within his power to make peoples hunts successful and enjoyable. I plan to do it again with him next year for sure.
Wade Zuver
Our hunt was excellent.
We saw bucks every day along with all other sorts of wildlife. Mountain goats, bears, and foxes were common sights. Fishing and crabbing was special bonus. The food was excellent, the crew was amazing. Outdoors International did a great job of finding exactly what we were looking for.
Jesse Neveau
What an amazing experience!
The hunting lodge was out of this world!, Rooms, food and the scenery were all A+. Our guide was exceptional and had us on Shiras moose all five days. We saw over 30 total with at least 10 bulls. They had a plan for everything including taxidermy and game processing.
Kayla Redmon
LET'S START PLANNING YOUR NEXT TRIP
Be specific so we can find exactly what you're looking for.