The Kamchatka Peninsula, the Commander Islands, and Kandinsky Island constitute the Kamchatka Krai of the Russian Federation. Many travel-magazines include Kamchatka into Top-10 places in the world that should be visited and a great number of travelers have it in their bucket-list. Here you will find unique and uncontested places that cant' be found anywhere else in Russia. Such as s combination of volcanoes, the ocean, geysers, certain species of wild animals. 
Things to do on the Kamchatka Peninsula
World Class Fly Fishing
Almost every angler has heard epic Kamchatka fly fishing tales about giant Rainbow trout, salmon, Dolly Varden and grayling. If you haven't been fishing in Kamchatka, you're in for a treat.
Big Game Hunting
Some of the largest moose and brown bears in the world come from the Kamchatka peninsula, making it a great destination for big game hunters.
Kronotsky Nature Reserve
Accessible only via helicopter, and home to the Kronotsky Volcano as well as the Valley of the Geysers.
The Valley of the Geysers
Perhaps the most well known part of the UNESCO World Heritage site, is located within the mammoth Kronotsky Nature Reserve and was the second largest geyser field in the world. Sadly it was mostly destroyed by a massive mudslide in 2007 that covered two thirds of the field.
The Komandorsky Nature Reserve
Komandorsky Zapovednik's vast, and uniquely intact 30-mile-wide marine zone, in which commercial fishing has been prohibited since 1958, provides important habitat to 21 whale species. In tundra-blanketed interior sections of the reserve, two rare sub-populations of Arctic fox can be found.
In addition to ensuring the conservation of the islands' natural complexes, the zapovednik, which was designated as a biosphere reserve by UNESCO in 2002, also helps foster ecologically and culturally sustainable development for the local community of Nikolskoye.
Nalychevo Nature Park
The first springs in Nalychevo have been described in the early 20th century by Kamchatka local historian Procopius Novograblenov. First, in this valley there was a small base, where used to stay researchers and geologists. Tired of hiking and exploring the local area, they could relax in the healing waters, spend the night in cabins with more comfortable conditions.
Some of the biggest springs of the Nalychevo Valley have the rarest chemical composition that you can't find anywhere else on the Earth. The springs of the Valley have a therapeutic effect on musculoskeletal and cardiovascular systems, because it includes such chemical elements as fluorine, iodine, boron, lithium, germanium etc.
Southern Kamchatka Nature Park
There are several active and extinct volcanoes on the territory of the park including Zheltovsky, Ksudach, Khodutka. Pieces of park borders pass tops of Asachinsky, Mutnovsky and Vilyuchinsky volcanoes. The river network is rather developed in the park. Actually all rivers are spawning grounds for Pacific salmon. There are about 150 lakes of different origin.
Bystrinsky Nature Park
Established in 1995 Bystrinsky Nature Park is the largest of all specially protected nature territories of the peninsula. 1,325,000 ha of the most picturesque untouched nature in the heart of Kamchatka were included into the UNESCO World Cultural and Natural Heritage List.
Vast majority of plants and animals known in Kamchatka are found in the park. Park's fauna combine forest, tundra and mountain species. There is a full list of hoofed mammals here such as Kamchatka snow sheep, moose, reindeer; and large beasts of prey which include brown bear, wolf, wolverine and lynx. Rivers are important spawning water bodies for all species of salmon found in Kamchatka.
Klyuchevskoy Nature Park
The park covers an area of 376,000 ha with Eurasia's most grand and active Klyuchevksaya group of volcanoes in its center. Klyochevskoy Nature Park consists of 13 volcanoes, including 4 active (Klyuchevskoy, Plosky Tolbachik, Besymyanny, Ushkovsky) and 9 extinct ones (Kamen, Krestovsky, Ostry Tolbachik, Ovalnaya Zimina, Ostraya Zimina, Bolshaya Udina, Malaya Udina, Sredny, and Gorny Zoub). Kluchevskoy volcano (4,750 m or 15,584 ft) is Eurasia's highest. It is one of the greatest sights to see.
Blue Lakes Nature Park
Due to the crystal clear water of lakes and icicles within their bottom, the water in the glaciers of Blue Lakes Nature Park literally lights up blue. Such ultramarine hue is achieved by refraction of sunlight. If you are coming to the Peninsula for this "miracle", then you should buy a ticket and take a vacation in July – August, when the glaciers are melting.
Koryaksky Zapovednik
Beautiful and almost impossibly remote, this reserve offers bear-watching opportunities galore.
The People of Kamchatka
One of the reasons Kamchatka has such a well-preserved natural environment is because less than 400,000 people inhabit the entire peninsula. In 1991, after the collapse of the Soviet Union, Westerners and other outsiders were permitted for the first time in over half a century to visit Kamchatka, one of the most mysterious regions of the former Soviet empire. Kamchatka isn't the easiest place to get to, but that's what makes it so special.
The vast majority of the 322,079 inhabitants are ethnic Russians, but about 13,000 Koryaks (2014) live there as well. More than half of the population lives in Petropavlovsk-Kamchatsky and nearby Yelizovo.
Ask Us About a Trip
Request pricing and availability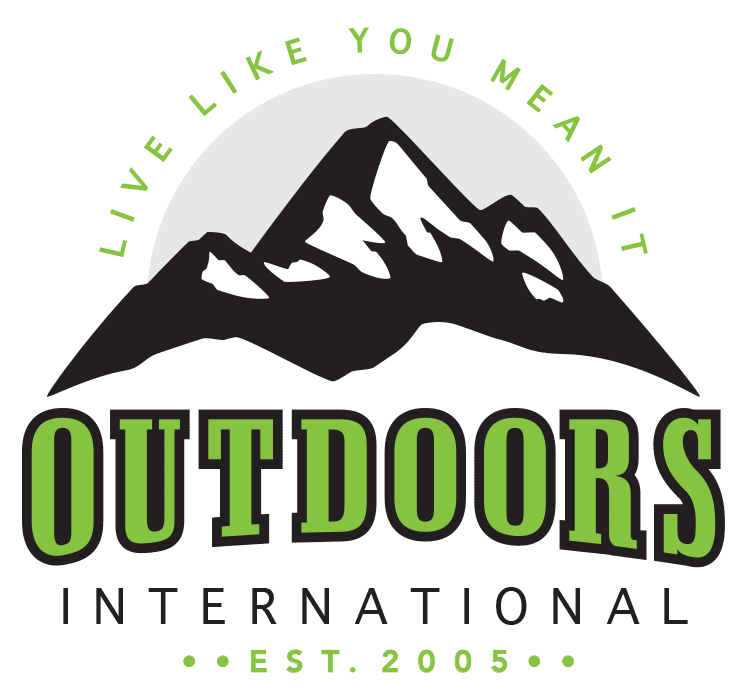 Discover why thousands of people have trusted Outdoors International to help plan their outdoor adventure.
Outdoors International has a team of hand-selected travel and outdoor adventure experts to help you book your next experience. Our job it is to help you in researching, booking and planning a great trip with one of our amazing outfitter partners around the world.
Words truly describe my Alaska adventure, but I'll try.
This trip, was, for me at least not just a trip, for me it was a real adventure, a real experience. I love the wilderness and this trip afforded me the opportunity to connect with the Alaskan wilderness in ways very few people do. It was an experience I will never forgot in a place I can't wait to get back to. Oliver Fischer
The outfitter handled everything perfectly.
We were thankful that OUTDOORS INTERNATIONAL hooked us up with a great outfitter because they were able to find us an acceptable alternate on short notice. Overall the two year process to get this float in was seamless and worry free. Just like it should be. Thank you, Stan Masneri