2019
After researching Mid Asian Ibex hunting for almost a year, my wife Maria and I set up our hunt through Outdoors International with the outfitter we wanted to use in Kyrgyzstan. Over the next six months, Outdoors International was very helpful in assisting to get all of the logistics in order. This can be a part of any International hunt that is challenging and not all that much fun-gun permits, travel itineraries, money transfers, etc.
Getting to Kyrgyzstan
There are a few common ways to fly into Kyrgyzstan and we chose to fly with Turkish Airways, as the flight from JFK flies through Istanbul Turkey, which is a city my wife and I have always wanted to visit. We stayed in Istanbul for three days and had a wonderful time. It was easy to leave my rifle at the TAV Istanbul International Airport police station during our stay. I thought that this might be a hassle but was actually quite easy. The city was amazing with all of the layers of history from the early Roman Byzantine Empire through the Ottoman Empire up to the modern secular democratic Turkey that is today. The people of Istanbul were friendly and of course the food and drink were delicious—Turkish treats are famous for a reason. My wife especially enjoyed the Egyptian Bazaar where she found some beautiful silk garments and where we picked up some spices.
It is only a five hour flight to Bishkek, Kyrgyzstan from Istanbul. We arrived at 5 am and proceeded through the VIP section of the Bishkek International airport (set this up before leaving on our trip). There is quite a fee for this service, both for arriving and departure, but it did make the entire process rather painless. My wife and I were met by the owner Jakyp, the camp manager, a very nice young man who was the translator and a driver. After gathering our gear we set off for an all day drive into the mountains.
The roads are in fairly good condition with the occasional tore up section from road construction. For some reason, like many places around the world, the Kyrgy people feel as if they need to drive like they are in some sort of Formula one race. Needless to say we had a few frightful moments.
After about seven hours we transferred into two Russian 4X4 vans to continue up into the mountains. The country is beautiful as you would expect with any mountainous region in the world. My wife and I thought that there were many similarities to Alaska where we live, just a-bit more dry and arid. Another four hours and we finally arrived at their main base camp.
Camp
Camp consisted of a few Conex style trailers that were retrofitted into very comfortable living quarters. The rest of the afternoon was spent preparing gear, shooting a few bullets to make sure the Kimber was still shooting straight, and eating a hardy dinner. We had packed just as if we were going on our annual Dall sheep hunt here in Alaska. This included sleeping gear
; luckily my wife took her North Face Darkstar -40 bag
as it was getting to 10 F at night. We also took are own tent, MSR stove, water filter, coffee, food and of course binoculars and spotting scope.
They of course supply food and drink, but my wife and I wanted to have the style of food and drink that we are used to, to minimize the risk of getting sick from drinking non-filtered river water or eating something that might not set right in our stomachs. We did our best to avoid anything that would jeopardize our ability to be in top physical condition to chase Ibex at ten to fifteen thousand feet. The two Kyrgyz we were hunting with were very good at doing trophy work, but I always take my Havalon knives
, as I enjoy caping animals and you just never know what other people's' skills set are.
Descendants from Genghis Khan
The next morning we were up early to head off up into the high country on horseback. My wife has spent a fair amount of time in her life riding horses so she was very comfortable. I on the other hand have limited time riding horses, especially in big mountain country. I cannot overemphasize how competent both the Kyrgyz people and their horses are in the mountains; remember that both are direct descendants from Genghis Khan and the horses of that era.
Fortunately, we had a week of high pressure weather and this first day was nothing short of amazing. It had snowed the week before so the north facing slopes were still blanketed in white but the south facing slopes were bare and the sun felt very nice as we rode into higher country. As we headed towards the head of the valley that we were in, we stopped to take a break and do some glassing. We started to spot some ibex at the head of the valley and towards the skyline ridge. We decided to try and make a play as there was still of few hours of daylight and I had the Ibex itch. So I as well as one of my new Kyrgy hunting buddies took off up the mountain and everyone else remained behind to set up camp and tend to the horses.
Three thousand feet later and we were finally at the same elevation of a nice billy we had been glassing. We were able to slowly move closer using the topography of the slope to set up behind a large boulder 550 yards away from the Billy. I was breathing hard to get enough oxygen into my lungs—the GPS read 13,790 ft. I always enjoy the challenge of getting as close as possible when chasing critters, and being the first day, I did not want to take such a long shot. We made our move from out behind the boulder and successfully gained another couple of hundred yards only to get busted. By the time I got a good bead on him with the rangefinder he knew something was not right in his high mountain kingdom and he was off like a bullet. It did not matter, the sun was shining, and I was in the Tian Shan Mountains with my lovely wife and new friends chasing Mid-Asian Ibex.
This is a True Mountain Hunt
The next few days played out about the same. This was just like hunting Mountain goats and Dall sheep at home in Alaska except the altitude was much higher; the highest I saw on my GPS was just shy of fifteen thousand feet. On the fourth morning we decided to get moving from camp before sunrise and climb over a pass that we had not been over yet to see if we could catch a billy still bedded down for the evening. We got to the top of the pass, fourteen thousand feet, before the sun came up and found a bench out of the wind to rest on and wait until the sun came up. Unfortunately, there were no Ibex beneath us when the sun came up so we continued climbing. Two hours later as we were climbing through the craggy cliffs we spotted a group of Ibex heading towards us. We made our move into some crags that would place us above the Ibex as they came towards us. We knew that there were at least a couple of nice Billy's in the group as they came in and out of view in the cliffs. We were set up perfectly as the Ibex came into the chute below us. Two very nice Billy's walking together came into view at 185 yards and it was over.
We were in typical goat country, steep nasty cliffs, and it took some effort to get them down and onto a slope where we could process them. After the celebratory high fives it was time for some pictures. The temperatures were getting down into the low teens at night and to my disbelief our digital camera battery was dead. Note to self—take a Fuji disposable the same as we do in Alaska.
Unfortunately, no one else had a camera so the moment was etched in our memories. Luckily we were able to get some pictures in the first few days of the hunt. After a couple of days of moving meat, capes, horns, horses and spike camp we were back at the main base camp. There awaited a nice warm sauna and a cold Russian beer
. My wife and I were on cloud nine. We had met some wonderful people, had successfully chased Mid Asian Ibex in the Tian Shan Mountains and made it out of the craggy cliffs without issue. Over the next few days we made it back to Bishkek and took an overnight side trip to Lake Issyk-Kul, one of the natural wonders of the world.
This Hunt is Physically Difficult
It goes without saying, but the number one thing you can do for yourself in preparation for this trip is physical conditioning. My wife and I exercise year round and are in very good shape; it is very hard to prepare for chasing goats at fourteen thousand feet. We went in the first two weeks of October and it was getting extremely cold at night and there is always the chance of a big snow storm rolling through.
If you are returning back to the states, you need to make sure that you have contacted the US Fish & Wildlife agency before you go on your hunt to schedule them to meet you at the airport when you arrive back in the states to inspect your capes and horns. Our two capes were taken from us by the US Agriculture Customs and quarantine until they could be inspected by a US Agriculture veterinarian. Kyrgyzstan is on the list for foot and mouth disease. It took two weeks and the cost of a broker to finally get them sent to my taxidermist which has to be an approved site. We are planning on going back in 2014 and I will use a broker to have everything sent from Kyrgyzstan the same as we have to do with our African animals. Can we say Argali? Cannot wait until the next trip.
Would you book another trip with OUTDOORS INTERNATIONAL in the future?
Yes!
My consultant's communication before, during and after the trip was perfect, I couldn't have asked for more.
My consultant was very knowledgeable, and a pleasure to talk to.
Would you book another trip with us in the future? Yes
Can we use your stories and/or photos on our website? Yes
Can we use this in social media? Yes
Ask Us About a Hunt
Request pricing and availability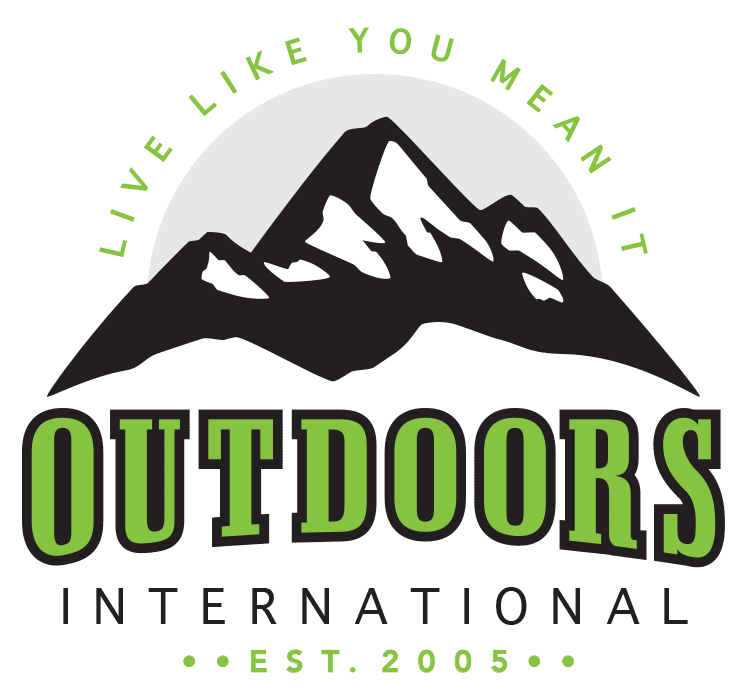 Discover why thousands of people have trusted Outdoors International to help plan their hunt.
Outdoors International has a team of hand-selected hunting experts to help you book your next hunt. Our job it is to help you in researching, booking and planning a great hunting trip with one of our amazing outfitter partners around the world.
My hunt was absolutely top notch.
The outfitter is a fantastic man and incredibly hard working and knowledgeable, there is no doubt he will do everything within his power to make peoples hunts successful and enjoyable. I plan to do it again with him next year for sure.
Wade Zuver
Our hunt was excellent.
We saw bucks every day along with all other sorts of wildlife. Mountain goats, bears, and foxes were common sights. Fishing and crabbing was special bonus. The food was excellent, the crew was amazing. Outdoors International did a great job of finding exactly what we were looking for.
Jesse Neveau
What an amazing experience!
The hunting lodge was out of this world!, Rooms, food and the scenery were all A+. Our guide was exceptional and had us on Shiras moose all five days. We saw over 30 total with at least 10 bulls. They had a plan for everything including taxidermy and game processing.
Kayla Redmon
LET'S START PLANNING YOUR NEXT TRIP
Be specific so we can find exactly what you're looking for.
Apply to Win a Trip in the OI Draw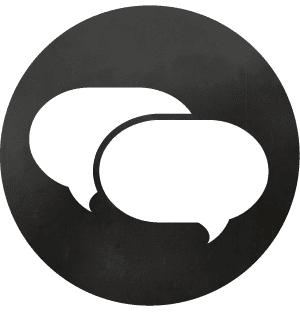 Step 1
Browse the active draws above.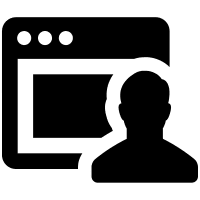 Step 2
Apply for any trip(s) that interest you as many times as you want to increase your odds.
For every $100 spent, you'll receive a free entry for our Yearly Grand Prize.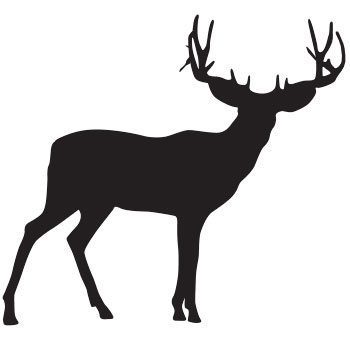 I am so grateful for the opportunity
"Thank you to Outdoors International, all the PHs and their awesome staff. I made some new friends and will be back to Africa to see them again 100%."
-Brye Mangum | 2023 Winner
Thank you Outdoors International
"Very excited for the trip! I'll be bringing my dad along with me. If you haven't put in for the OI draws you should these guys are legit!"
-Tyler Kirk | 2018 Winner
It was the trip of a lifetime!
"I won an OI Draw and it turned out to be one of my most memorable and rewarding hunts. I always dreamed about Africa, but never thought it'd be a reality for me."
-Dason Lasater | 2018 Winner
Subscribe for Notifications