We've already done your homework in regards to polar bear hunting, and if an Arctic adventure is on your bucket list, you cannot go wrong with our outfitter. Truly the best in the business. He partnered with the Intuits and started doing polar bear hunts in the high Arctic in 1981 and they've enjoyed a success rate of almost 100%.
Polar BEAR HUNTING GUIDES & OUTFITTERS
Our Polar Bear Hunting Outfitter is the best in the world.
This outfitter has guided polar bear hunts for the likes of Gary Colbath, Bob Foulkrod, Tom Miranda, and Jim Shockey. If you are going to hunt polar bears, do the best polar bear hunt out there.
Ask Us About a Hunt
Request pricing and availability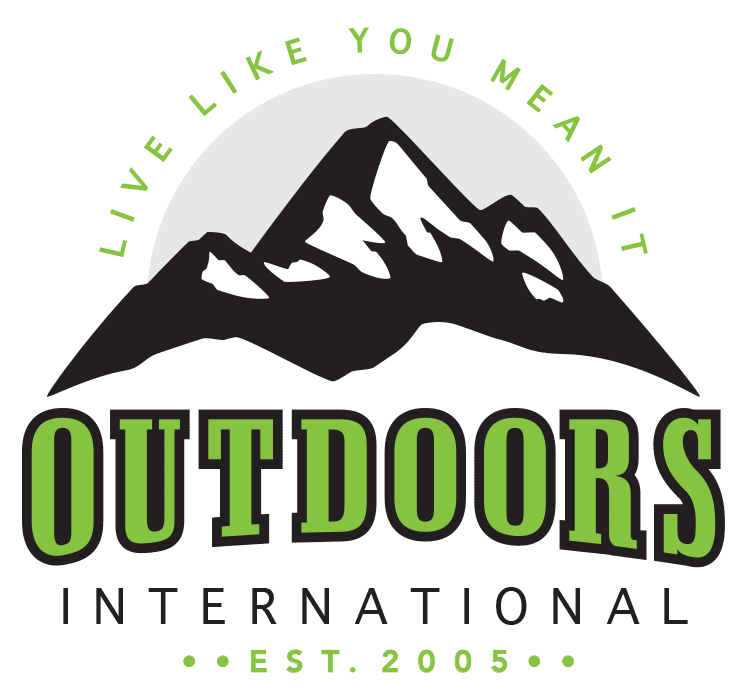 Discover why thousands of people have trusted Outdoors International to help plan their hunt.
Outdoors International has a team of hand-selected hunting experts to help you book your next hunt. Our job it is to help you in researching, booking and planning a great hunting trip with one of our amazing outfitter partners around the world.
My hunt was absolutely top notch.
The outfitter is a fantastic man and incredibly hard working and knowledgeable, there is no doubt he will do everything within his power to make peoples hunts successful and enjoyable. I plan to do it again with him next year for sure.
Wade Zuver
Our hunt was excellent.
We saw bucks every day along with all other sorts of wildlife. Mountain goats, bears, and foxes were common sights. Fishing and crabbing was special bonus. The food was excellent, the crew was amazing. Outdoors International did a great job of finding exactly what we were looking for.
Jesse Neveau
What an amazing experience!
The hunting lodge was out of this world!, Rooms, food and the scenery were all A+. Our guide was exceptional and had us on Shiras moose all five days. We saw over 30 total with at least 10 bulls. They had a plan for everything including taxidermy and game processing.
Kayla Redmon
LET'S START PLANNING YOUR NEXT TRIP
Be specific so we can find exactly what you're looking for.
POLAR BEAR HUNTING TIPS & INFORMATION
We've put together a ton of articles so that you can go into your bear hunt fully prepared.
Hunting in the Arctic is undoubtedly the most physically demanding hunt that a modern day [...]
POLAR BEAR HUNTING
For several thousand years, polar bear hunting has been a big part of the cultural and spiritual life of the Inuit people.
The Inuit refer to them as "Nanook". The Norwegians have referred to them as the "Ice Bear". Russians call them the "White Bear". Even though they are considered their own distinct species of bear, there has actually been some evidence of possible hybrids of brown bears and polar bears.
Fossilized polar bear bones date between 110,000 and 130,000 years old.
About 10,000 or 20,000 years ago, the polar bears' molars started to change dramatically.  Adapting to life in the Arctic, they developed large, furry feet and short, heavy, sharp claws to give them better traction to on ice.
There is also some DNA evidence suggesting that polar bears and brown bears could have diverged as much as 400,000 years ago. They were identified as a distinct species in 1774 by Constantine John Phipps.
Polar bears are a unique and amazing animal.
Adult polar bears can weigh over 1,500 pounds and can reach almost 10 feet in length.
The largest polar bear ever recorded weighed over 2,200 pounds, and when mounted, stood 11 feet 1 inch tall.
The oldest wild polar bear on record died at the age of 32.
They can swim under water for up to three minutes.
Nanook also swim extreme distances, the longest known being 220 miles.
Polar Bear HUNTING is Important
As it is with many other animals around the world, polar bears might have faced extinction had it not been for the efforts of conservationists. Sportsmen hunting polar bears have helped by giving them value. Polar bears are a conservation success story.
In the 70's, there were so few polar bears left that Inuits would get excited if they came across their tracks. Hunting polar bears was shut down, and the Inuits were given a quota of how many they could harvest each year. Sportsman currently harvest 60 polar bears a year with each hide hide leaving the Arctic being tracked. 
One of the coolest things about hunting polar bears for sportsmen is the extreme location. Nunavut is  the northernmost territory in all of Canada,  and was part of the Northwest Territories until 1999, when it was officially separated via the Nunavut Act. Nunavut is the largest territory with 680,000 square miles and only 36,000 residents. It also has the lowest average temperature of any Canadian Province.
The Inuit Experience while Hunting Polar Bears
What makes our polar bear hunt hunt especially attractive is that it allows the hunter to take part in the Inuit experience. For over 4,000 years the Inuits have been hunting the Arctic, slowly moving Westward. The Inuits
are one of the oldest hunting cultures on Earth. However, in 1952 the Canadian government took steps to limit the nomadic lifestyle that was a part of their culture. Since then Inuit life has changed drastically. 
Inuits are some of the toughest people on Earth as this story attests: A small group of Inuits were starving and actually survived by taking caribou dung and wrapping it in sealskin before dipping it in hot water and eating it like a horrible spring roll. Only encountering a small herd of caribou allowed them to survive the winter. Another story told of an Inuit who scraped the hair from his caribou jacket and ate the hide to survive.
The Canadian Government had Dark Intentions
Let me backup a bit. In October,1952, the government displaced Inuit families from Northern Quebec sending them to Resolute on Baffin Island above the Arctic Circle with the promise of lots of game amongst other things. They wanted to teach them how to survive in the high Arctic, settling them in villages where they could supply them and trade furs. They had to learn to endure six months of darkness and six months of light. RCMP officers would shoot their dogs, replacing them snowmobiles, which sounds like a pretty good deal until you look at the reasoning behind it. Snowmobiles run out of gas. Consequently, the only place to get more gas is to go back to the community. 
Sportsmen hunting polar bears help a great deal in supporting these communities. Hunting polar bears helps Inuits  support their families. Make sure you bring the right gear though, as it's one of the coldest places on Earth. If you are interested in planning a polar bear hunt, please feel free to contact us.
BOOK YOUR POLAR BEAR HUNT WITH OUTDOORS INTERNATIONAL
We work with exceptional guides and outfitters offering high success polar bear hunting in the world. Our hunters take big polar bears yearly. Let's start planning.