Hunter: Bren Hasslen
Date: October 2015
Trip Taken: Idaho Backcountry Mule Deer Hunt
Hunting Consultant: Outdoors International
We rode into camp on the first day.
Our Idaho mule deer hunt started out with a couple of days of foggy/rainy weather for the ride in and first day and half of hunting. Even with that we were able to locate good sized herd of elk with quite a few bulls 5.5 miles away.
Next morning we took horses up thru a trail that had not been cleared in quite some time.
Our guides worked their tails off clearing trail as we headed up the the mountain. We got so far and had the tie the horses up and hike the rest of the way up to the ridge. Once we were on top we spotted elk right away. We made a plan that two of us would work our way across the ridges and two would drop down low into the valley of the drainage. After a day of hiking Adam and I made it to a location above the elk. One bull bulged for a good hour straight. My brother and his guide were below us a 1/2 mile or so. They waited out the herd bull and finally got a shot and killed a great 6×6 bull.
About 45 minutes later a few elk made their way up to us and I was able to harvest a raghorn 5×5 bull. Just like that we had two big bodied elk down, but a long ways from camp. We quartered out my elk and got the quarters away from the main body and covered the meat to keep cool. I might add that this was in some rather steep but beautiful country. We proceeded to hike back to where we had originally separated. We made it back around 11:00 pm exhausted and excited. Thankfully the guides brought a tent up and set up a spike camp and spent the night up on the mountain (awesome experience).
Next morning we awoke. We made a fire and we started making our breakfast.
Adam was doing some glassing and spotted some nice mule deer. Just like that breakfast was on hold and Adam and myself headed off after the muley. After an interesting display of shooting we had a nice 4×3 mule deer on the ground. Now, we had our work cut out. We spent the next 11 hours with two guides, two hunters, and four mule/horses packing out the two elk. Exhausting, but a very fun exhausting day getting the meat packed back to camp. Thankfully the wrangler Dalton came up with another horse and quartered out and packed out the mule deer.
This was three days of exhausting, exciting, and intense hunting. Just what the doctor ordered!!!
This is hunting at its truest. By foot and horseback. Couldn't get any better. I thought I was in decent shape for this hunt, but the mountains of Idaho and the Frank Church Wilderness said otherwise kicking my ass thoroughly!! Adam, Don, Dalton, and Megan went above and beyond to make this a great, great hunt. Along the way we made some great friends!!! This is one great outfitter!!! They love what they do and it certainly showed!!
Hunt Report
Will you be to refer friends to OUTDOORS INTERNATIONAL about this hunt? Very likely
How was the outfitters pre-hunt communication? Excellent
How would you rate the overall trophy quality? Good
How would you rate the outfitters lodging? Excellent
How would you rate the food? Excellent
How savvy/knowledgeable was your guide? Excellent
How was the Field Dressing and Trophy Preparation: Excellent
Was your hunt successful? Yes
Were you happy with your trophy and the overall experience? Fantastic experience. Hardest working and fun guides I've ever been around. Just plain awesome hunt!!!
How physically difficult was the hunt? Extremely Difficult
Is there anything that the outfitter should do differently in your opinion? Not a thing I can think of. They went out of the way to make this a great hunt and experience. The guides, wrangler, and cook were all awesome. Adam has a great team of people.
What would you like to see Outdoors International offer or do more of or do differently? Nothing I can think of.
Will you book another trip with Outdoors International in the future? Yes, and because you set us up with a great outfitter.
Are you interesting in booking this hunt?
Get Pricing, Availability and More Info
Here are some other hunts you might be interested in:
Ask Us About a Hunt
Request pricing and availability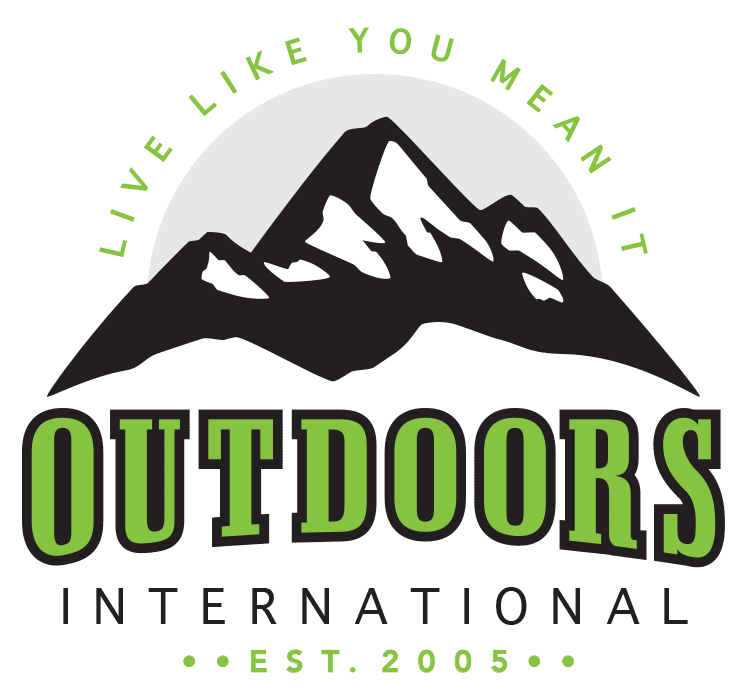 Discover why thousands of people have trusted Outdoors International to help plan their hunt.
Outdoors International has a team of hand-selected hunting experts to help you book your next hunt. Our job it is to help you in researching, booking and planning a great hunting trip with one of our amazing outfitter partners around the world.
My hunt was absolutely top notch.
The outfitter is a fantastic man and incredibly hard working and knowledgeable, there is no doubt he will do everything within his power to make peoples hunts successful and enjoyable. I plan to do it again with him next year for sure.
Wade Zuver
Our hunt was excellent.
We saw bucks every day along with all other sorts of wildlife. Mountain goats, bears, and foxes were common sights. Fishing and crabbing was special bonus. The food was excellent, the crew was amazing. Outdoors International did a great job of finding exactly what we were looking for.
Jesse Neveau
What an amazing experience!
The hunting lodge was out of this world!, Rooms, food and the scenery were all A+. Our guide was exceptional and had us on Shiras moose all five days. We saw over 30 total with at least 10 bulls. They had a plan for everything including taxidermy and game processing.
Kayla Redmon
LET'S START PLANNING YOUR NEXT TRIP
Be specific so we can find exactly what you're looking for.