Hunter: David Pekala
Date: October, 2020
Trip Taken: Colorado Combo Hunt
Consultant: Mat Cervantes, with an assist from Russ Meyer | OUTDOORS INTERNATIONAL
I'm torn about how I feel about my experience on my Colorado Trifecta hunt.
On one hand, I saw a lot of animals and worked with some great guides who helped me harvest two of my three animals. On the other, it was a challenge dealing with . I found him to be very non-responsive leading up to my trip, and on more than one occasion during the trip he was sarcastic and hostile towards me. But then he would switch gears and be extremely helpful and very friendly. It was very disconcerting since I didn't know which version I would be getting each time I interacted with him.
I had this hunt booked a year and a half out after doing a TON of research.
I am an adult onset hunter and was looking to increase my knowledge of hunting out west during this once-in-a-lifetime trip out West. After paying for the hunt deposit, it was like I was sending notes (emails or texts) to a brick wall. I would go months without a response , send a follow up, then send another in most cases before actually getting anything back. In fact, I had to involve Russ Meyer, one of the owners of OUTDOORS INTERNATIONAL before sending my final payment because after emailing, texting, and calling him to try to get a response. I received none whatsoever and needed to make sure they were still in business.
Upon arriving in the town I was supposed to meet . I sent two texts during the day to give him a heads up as to my status. Again, no response. When I finally met him face to face, I asked if he received my text messages and his response was, "Well, you send a lot of emails and messages." If he had been responsive to my messages over the past 17 months in the first place, I wouldn't have had to send follow up messages to ask if he had received them. As for text messages, I only sent him two prior to my arrival: one to say I had sent the contract and first check and the other to ask if it was possible to add another antelope for my son to hunt (one would think he would have responded to this one pretty quick).
After arriving in camp, Camie (The outfitter's wife and co-owner of the outfitting business) and Lynn (Camie's mom) were fantastic hosts and cooks during my time with them.
The main camp in Craig, Colorado is fairly nice. There's a main lodge building and the bedrooms are separate buildings as are the bathrooms. I hunted the first morning for antelope with , and he was a completely different person than interactions up to this point. He's amazing at finding animals and there were antelope were everywhere! Unfortunately, I had some equipment malfunctions, where my turret was just spinning (it ended up falling off) and not actually adjusting the elevation.
Antelope hunting was first.
I took shots at a fantastic antelope…but because the scope's elevation was set for ~500 yards without me realizing it, I was shooting way over its back. was extremely calm, and we just kept hunting. We found more antelope and offered to let me use his rifle instead, and again, he was helping me calm down and find the target animal (was 410 yards away and I was having sight issues being able to see through his scope). After shooting the antelope, he took care of everything from pictures to field care. We drove back to Craig to drop the antelope off at the processor, and he bought me a nice lunch. He then took me to a hunting club out there so I could fix my scope and zero my rifle again. I ended up just sitting around camp for the next day as they planned the next five days of mule deer and elk. Grant, the head guide, then took me to a different camp in Oak Creek.
Time to hunt elk and mule deer.
The Oak Creek camp where I stayed for the majority of the hunt is typically used by the guides, as I'm told and isn't nearly as nice as the one in Craig. However, it was still significantly better than the wall tents I've stayed in on my previous DIY hunts in Colorado. What it didn't have in creature comforts, it made up for in proximity to the animals.
I ended up almost shooting an elk from right next to camp and I did shoot my mule deer from the same area we were glassing from camp!
I had issues with the Tactacam 5.0
with Film Through Scope (FTS)
and it took me longer to get set up than normal on the elk by camp. I also didn't want to blow out Grant's ears with my .300 Win Mag with muzzle break, so I didn't take the shot. finally decided to text me the first time ever with, "id you get any good video of that elk headed over the hill with your great camera attachment?" I'm not sure why he felt the need to pour salt in the wound of not getting a shot on this animal, and I really didn't appreciate it! Kitzie, the cook for some of the time at Oak Creek, made decent food, but I was left some of the time to reheat food left in the fridge/freezer for me.
I spent time with both Grant and Josh, both of whom were fantastic guides!
I had a hard time getting my rifle settled for the shot on the mule deer, but Josh did an awesome job helping me get calmed to finally make a shot on him. One needs to understand that this outfitter is not targeting big elk in these areas where most of their clients were hunting. GMU 2 is a different story as it's a ~$20k landowner voucher alone and is where the elk is from in the brochure sent to me. The guides will tell you to shoot ANYTHING legal. Also, be sure you're ready to shoot 400-600+ yards. My antelope was a 410 yard shot, my mule deer was 350, and I almost took a shot at an elk ~615 yards.
My Hunting Consultant is Mat Cervantes with OUTDOORS INTERNATIONAL.
Mat was very knowledgeable, and a pleasure to talk to.
How was your overall experience? Overall, my Colorado hunt was a good hunting experience and I am most likely going to book another hunt with this outfitter, since seeing animals every day and the guides made this a worthwhile trip. After seeing the photos around the Craig camp, I hope to be able to do a mountain lion hunt with them one day.
How was the outfitter's communication before, during and after the trip? Terrible.
How was your guide? Amazing.
How difficult was the trip physically? Moderate.
How was the food? Good.
How were the accommodations? Fair.
Would you book another trip with OUTDOORS INTERNATIONAL in the future? Yes
Can we use your stories and/or photos on our website? Yes
Can we use this in social media? Yes
Ask Us About a Hunt
Request pricing and availability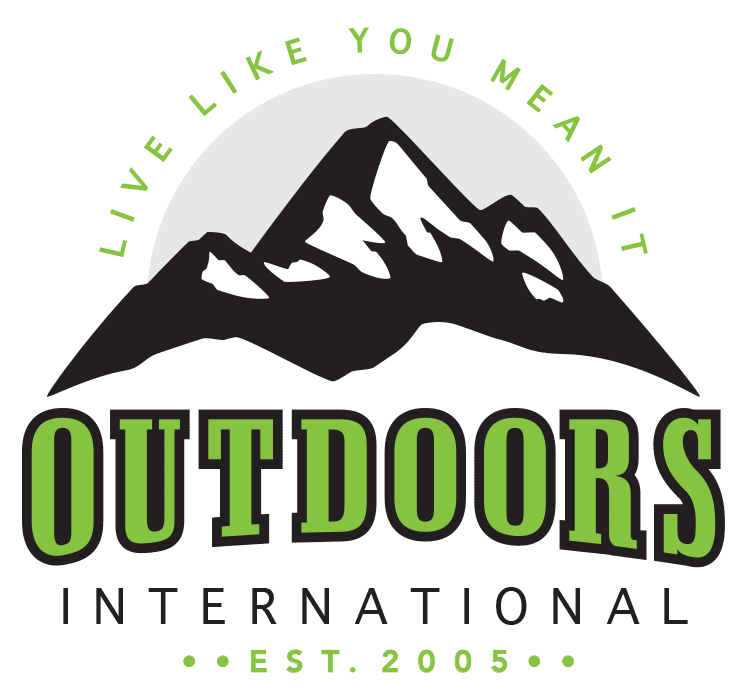 Discover why thousands of people have trusted Outdoors International to help plan their hunt.
Outdoors International has a team of hand-selected hunting experts to help you book your next hunt. Our job it is to help you in researching, booking and planning a great hunting trip with one of our amazing outfitter partners around the world.
My hunt was absolutely top notch.
The outfitter is a fantastic man and incredibly hard working and knowledgeable, there is no doubt he will do everything within his power to make peoples hunts successful and enjoyable. I plan to do it again with him next year for sure.
Wade Zuver
Our hunt was excellent.
We saw bucks every day along with all other sorts of wildlife. Mountain goats, bears, and foxes were common sights. Fishing and crabbing was special bonus. The food was excellent, the crew was amazing. Outdoors International did a great job of finding exactly what we were looking for.
Jesse Neveau
What an amazing experience!
The hunting lodge was out of this world!, Rooms, food and the scenery were all A+. Our guide was exceptional and had us on Shiras moose all five days. We saw over 30 total with at least 10 bulls. They had a plan for everything including taxidermy and game processing.
Kayla Redmon
LET'S START PLANNING YOUR NEXT TRIP
Be specific so we can find exactly what you're looking for.