November, 2020
Fresh off a solo caribou hunt, we arrived in Larsen Bay via Cessna Caravan flight over the mountains from Kodiak City, Alaska. Once there we settled in at the lodge house and shot our rifles. We went out that afternoon as a bonus just to glass and try and find a good mountain goat to make a plan. We didn't see anything but the fog was rolling in over the mountain tops and I'm sure they were up there somewhere.
We did see a really pretty cross fox right in town and otters, seals, and three humpback whales breeched all around the boat. That was really cool and something none of us had seen so close.
The next day was calling for lots of rain so we decided to hunt for deer. Dad and I stayed low and AJ and Joel went high.
We ran into many does and fawns and one small Sitka blacktail buck I about squeezed a shot off but he disappeared into the alders. The terrain was perfect, partially open with some larger trees and rolling hills that was covered in deer sign. My dad saw one big brown bear about 200 yards away.
On the way out. I spotted a deer and saw it was a buck. I was able to get a quick free hand shot at about 120 yards. Dad wasn't far behind and actually spooked the buck up so he heard the shot and we met up where the buck was standing. From there I saw him laying 30 yards away. A small 4 point but I was happy to have one under the belt! We hunted hard for him and my mouth watered as we quartered him up and I sliced out the back straps. These deer are some of my favorite eating.
Once we got back to the beach and boat we learned that Joel shot a buck, it was a stud 8 point. He was stoked and rightfully so! That buck was up higher and chasing does around. They saw a few other bucks and about 20 does up there.
Time to go mountain goat hunting.
The weather forecast was good enough so we packed our stuff for two nights on the mountain and hiked up into goat country that next morning. It was very gusty with some rain and snow but we were pretty dry when we set camp up, a typical weather day on Kodiak. We saw a handful of does and two real nice bucks on the hike up but never did get my dad on one for a shot.
After we set camp AJ and I went to the back of the bowl to glass in all the cliffs and cuts to try and find a mountain goat. Sure enough they were on the back side in a somewhat protected area from the wind. I spotted a lone billy first then a group of eight was down lower with one big billy who was courting a nanny. We saw one other lone billy up in the gnarly inaccessible cliffs.
The plan tomorrow is to go try and get close on one of the Billy's for a rifle shot for dad.
We hiked the first half mile before it got fully light and then got to where we should see the goats by the time the sun was glowing behind the mountain. I spotted one billy way up high again but the group from the night before was gone. We continued up the drainage to get a view of the rest of that mountain. Then dad spotted a goat on the opposite side of the bowl. It was figured out later that this was the same group they just traveled two miles or more around the bowl after we left them last night just before it got dark. Smart goats. They saw us 800 yards below and moved.
We worked dad up into position and one of the Billy's spotted us from about 550 and began to leave. We got set up on one at 515 and dad dropped him. They were in some gnarly goat country and luckily this billy rolled all the way to the bottom of the nasty stuff and miraculously only chipped a little off one horn! Holy shit we did it! A Kodiak, Alaska mountain goat hunt is no joke! This was the main goal of this entire trip was to get dad on one more goat. I don't get to hunt with him as much as my brother and it hit me pretty hard watching him climb up the last few steps and put his hands on him. I'd be lying to say I didn't tear up.
We got some great photos and packed him back down to camp.
There was a nice buck near camp but not enough time to get dad on the gun before he slipped away. Probably worked out for the best because we had plenty of daylight for my dad and Joel to get down to the beach with his goat and get picked up. This way AJ and I took their leftover food and would go around to the next bowl to find a camp and look for another goat.
On the way we spotted a few deer below and one was a stud buck that just didn't hang around long enough for a shot. We got to a camp spot after glassing and as we set up camp a big nanny goat came over the mountain and was feeding about 1,200 feet above us. As we ate our Mountain House
meals and a little of dads goat added in we hoped she would be in the area in the morning, she is in good bow hunting country.
Before going up we spotted a group of mountain goats, as well as that Nanny.
We hiked up and around to get above her. Peering over the rock cliffs knowing she was just below one of them and likely bedded up for the day out of the hellacious wind. It was blowing a constant 20-30 with gusts well over 60. It was maybe the 4th rock outcrop AJ was peeking over when I say his face look back with excitement. Waiving me over I got up next to him with an arrow nocked. He drew and I was ready just in case. The arrow flew and then I saw her step out, it was a great hit from only 12 yards below us! Hell yea! We were pumped.
We got down to her and celebrated for a moment before I continued on to put a stalk on the other group we had seen.
Long story short I got in close. I was kneeling and crouched in the rocks just 18 yards from a young nanny, 22 from a decent billy, had a big single nanny at 31 and a nanny with two kids at 35 all bedded up. Before I could draw the billy busted me and I hastily drew, settled the pin and shot as he was stepping away…with the wind and everything else this slam dunk shot quickly turned into a Hail Mary and I missed! I couldn't believe it. I chased the group along the rocks for a while but never did get ahead of them for another try.
I headed back over to where AJ's goat was and we got photos and hiked back to camp. The snow was falling hard now and the wind was as bad as it had been all day. We were nervous our tents may be blown away. It was a relief once we came over the last ridge and saw them in the bottom covered in snow but still staked down. The weather looked the same for tomorrow and we were about out of food so we called for a late morning pick up. Through the sat texts on the inReach we learned Joel had shot another nice buck.
By morning it had snowed six inches and was cold packing the tents up with frozen boots. It was too bad we weren't coming out with two goats but we can't be greedy either we got one with the bow and dad got his the day earlier.
One more day to deer hunt.
On the last day for deer dad and I hunted the bottoms where I shot the first buck and AJ and Joel went up high where he shot his big buck. Joel was tagged out but AJ my dad and I still had deer tags.
The evening before we got lots of snow up high and it had crept down to about 300 feet elevation. Dad and I worked around about two miles in and met up on a predetermined ridge. Surprisingly neither of us had seen a thing or a fresh track. We made a plan to meet back at 2:30 same place. So I went about another two miles in and higher up and found tons of fresher tracks in the snow including some buck tracks. I had called in a doe and fawn and saw two other does and covered some ground before meeting back with dad. He stayed lower and had a few tracks and saw two does. We were both kinda dumb founded but also knew we had deer in here and should be some bucks around with the number of does we saw on day one.
We split up again and got about 20 yards apart when I saw my dad poised out of the corner of my eye and then heard him excitedly whispering "buck, buck! Right there!" I got a shell jacked in my .300 win mag and got on him but it was too thick. Just then dad shot and out of the corner of my eye I saw another deer run off. Then I shot and dropped the one I was on as it ran up the hill 80 yards away. Holy shit we were pumped and in disbelief! Two bucks showed up just like that, running the ridge and looking for does. In just seconds we had two really nice blacktails laying within 40 yards of each other! That made my dads trip. We got photos and quickly got to work as to make it back to the beach in time before it was dark. I caped dads out for a half body mount.
When we got back to camp we learned that AJ had stalked into 15 yards of a nice six point and got him with his bow.
What a way to end the week! We had six deer and two Alaska mountain goats for the four of us and many laughs and memories. We will be back, I know my dad thinks next year he wants to hike back up for a goat and maybe bring two more friends to hunt deer.
What a week of hunting!
This area of Kodiak Island is game rich even with a hard winter kill. I felt we worked for the deer but really only dedicated 2-3 days to hunt them. Had we just came for 6 days and hunted deer we probably could have all had tagged out on deer.
Since I had messed up my goat opportunity AJ and I decided to stay a few more days to try once more.
But that's another story…
by Patrick Kissel
Ask Us About a Hunt
Request pricing and availability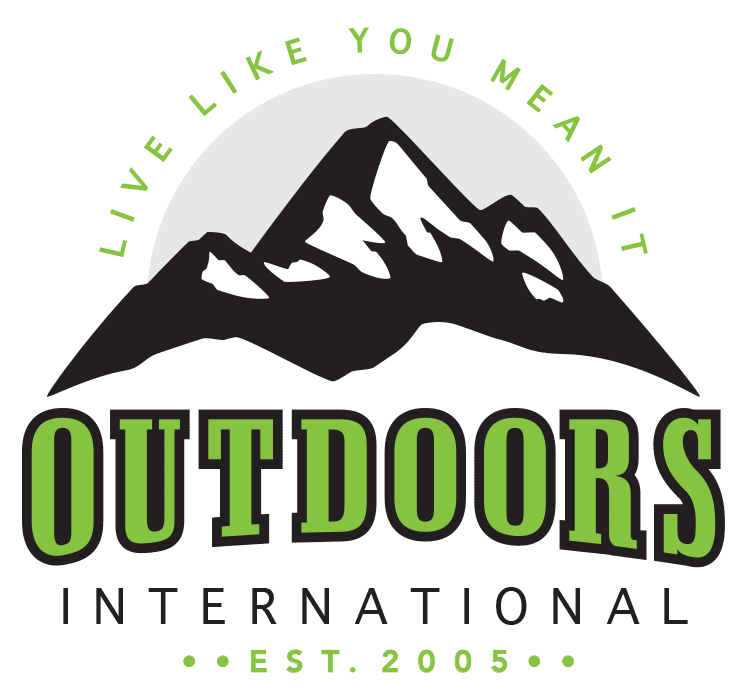 Discover why thousands of people have trusted Outdoors International to help plan their hunt.
Outdoors International has a team of hand-selected hunting experts to help you book your next hunt. Our job it is to help you in researching, booking and planning a great hunting trip with one of our amazing outfitter partners around the world.
My hunt was absolutely top notch.
The outfitter is a fantastic man and incredibly hard working and knowledgeable, there is no doubt he will do everything within his power to make peoples hunts successful and enjoyable. I plan to do it again with him next year for sure.
Wade Zuver
Our hunt was excellent.
We saw bucks every day along with all other sorts of wildlife. Mountain goats, bears, and foxes were common sights. Fishing and crabbing was special bonus. The food was excellent, the crew was amazing. Outdoors International did a great job of finding exactly what we were looking for.
Jesse Neveau
What an amazing experience!
The hunting lodge was out of this world!, Rooms, food and the scenery were all A+. Our guide was exceptional and had us on Shiras moose all five days. We saw over 30 total with at least 10 bulls. They had a plan for everything including taxidermy and game processing.
Kayla Redmon
LET'S START PLANNING YOUR NEXT TRIP
Be specific so we can find exactly what you're looking for.
Apply to Win a Trip in the OI Draw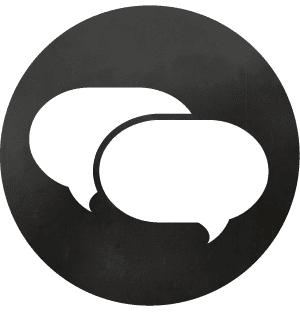 Step 1
Browse the active draws above.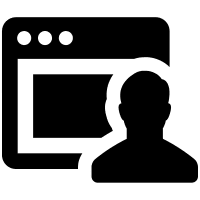 Step 2
Apply for any trip(s) that interest you as many times as you want to increase your odds.
For every $100 spent, you'll receive a free entry for our Yearly Grand Prize.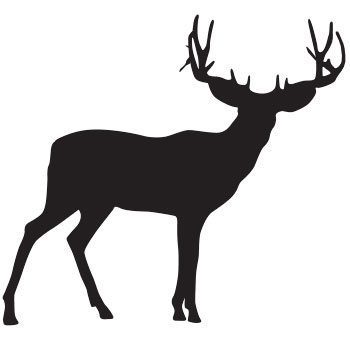 I am so grateful for the opportunity
"Thank you to Outdoors International, all the PHs and their awesome staff. I made some new friends and will be back to Africa to see them again 100%."
-Brye Mangum | 2023 Winner
Thank you Outdoors International
"Very excited for the trip! I'll be bringing my dad along with me. If you haven't put in for the OI draws you should these guys are legit!"
-Tyler Kirk | 2018 Winner
It was the trip of a lifetime!
"I won an OI Draw and it turned out to be one of my most memorable and rewarding hunts. I always dreamed about Africa, but never thought it'd be a reality for me."
-Dason Lasater | 2018 Winner
Subscribe for Notifications