HUNTER: Austin Legg
HUNT: Greenland Winter Muskox
CONSULTANT: Russ Meyer | Outdoors International
March 6-15, 2022
Greenland Muskox Hunt Report by Austin Legg
I booked a last minute cancellation muskox hunt in Greenland.
We had about three weeks to buy flights and prepare for this hunt. Getting to Greenland is no easy task. You have to book flights to get you to Copenhagen. And then book a separate flight from Copenhagen to Kangerlussuaq.
Here was my flight schedule:
Sunday, March 6th
Boise to Chicago UA 5401
8:00 AM departure – 12:30 PM arrival
Chicago to Frankfurt UA 944
2:25 PM departure – 5:45 AM arrival (overnight flight)
Monday, March 7th
Arrive in Frankfurt at 5:45 AM
Frankfurt to Copenhagen UA 9012
7:55 AM departure – 11:30 AM arrival
Stay in Copenhagen at Best Western Plus Hotel
Kastruplundgade 15, Kastrup, 2770, Denmark
5 minute taxi ride costs about $15 from airport to hotel
Tuesday March 8th
Wake up in Copenhagen and head to the airport (5 minute taxi ride costs about $15 from airport to hotel)
Fly Air Greenland (TERMINAL 2)
Copenhagen, Denmark to Kangerlussuaq, Greenland
Depart 10:00 Arrive 10:40 (4hr flight)
We were picked up at the airport by the outfitter.
Both Eric and Martin were waiting with a sign that had all of our names on it. We were transported by truck from the airport to the hostel. Eric owns the Youth Hostel. We made a game plan for the hunt, paid our open balances, ate a hearty caribou lunch and then got dressed down to go out. This whole process took about two hours.
We then were transported to hunting camp via snow machine.
Hunting area is about 50km SW of Kangerlussuaq. This took just over an hour. Eric has very nice snow machines. We never once had a machine fail to start or have problems.
Upon arriving at the cabin you realize how remote it is.
No electricity, no running water. They have oil burning heaters and a wood stove. They keep the temperature in the cabin very comfortable. The cabin was rustic but clean. There are two guest bedrooms, each with three beds. Kaleb and I shared a room with Keith. He snored worse than anyone I've ever met in my life. Kaleb dragged his mattress out and slept on the floor in the kitchen every night. But Eric did provide sleeping bags which was nice. The bathroom was detached from the cabin and had an oil burning heater as well. So it was comfortable.
We usually ate a cold breakfast (cereal) and sandwiches for lunch. They made us a hot meal for dinner. Usually muskox with instant potatoes or something simple like that. Everything was very simple, but we didn't go hungry.
Wednesday, March 9th
HUNTING DAY- We had a goal to kill three muskox this day.
The muskox hunting area is actually about an hour and a half inland from the cabin. You have to glass the muskox from a long ways away and then stalk them. The sound of the snow machine will spook them. So it wasn't easy. We were glassing them from 1-2 miles away. There is a moderate amount of hiking and physical exertion. Three of us, including myself tagged out on mature bulls. They will ONLY kill mature bulls with two full horns. This is very reassuring how much time they take to make sure everyone shoots a trophy animal. Martin did all of the gutting and then the animals were loaded up on pallet sleds for transport home. We took all three animals out at once.
The animals are VERY tough.
We were all good shots. Mine took three rounds before it died. Kaleb's took six! And these were not bad shots. One small critique I have is that a larger caliber should be used. It does turn into a bit of a shooting show.
When we got back to the cabin we skinned the animals all the way out and prepped the capes to be frozen for future transport. Hearts and lungs were used as bait for the foxes. This was actually major highlight for me. Watching those foxes come in was fantastic. I shot a beautiful charcoal arctic fox on that first hunting day.
It is interesting to mention that on this first day alone we saw lots of caribou, ptarmigan, foxes, muskox and hares. The entire Arctic Five could've been killed on the first day alone.
Thursday, March 10th
HUNTING DAY- We went out again.
Followed the same blueprint as the day before. We killed two additional muskox. So in two hunting days, all five hunters had killed mature bulls. Again, brought the animals back, skinned them, etc. Exact same as the day before.
Friday, March 11th
HUNTING DAY- With our primary goal complete, we now turned attention to some of the smaller game.
We went out ptarmigan hunting that morning and shot a few birds. We returned back for lunch. And then went out ice fishing. Ice fishing was a blast and we caught a ton of fish.
Saturday, March 12th
This was a bit confusing to me. I was under the impression Saturday was a hunting day.
But for whatever reason, they said it wasn't and I couldn't understand why. So we actually only got three hunting days in the field. We packed everything up and rode out Saturday morning.
We got to the hostel and showered, ate, etc. But now we had to just hang out at the hostel (which Eric paid for thankfully) from Saturday mid-morning until Monday morning when we flew out. This was a bit disappointing and felt like a major waste of time. Luckily there was a community gym around the corner so we went and worked out a few times.
Sunday, March 13th
Another hangout day.
Worked out, played ping pong, went through photos, etc. Not much else to do when it is that cold out and you don't have transportation or anything.
Our flight schedule coming home:
Monday, March 14th
Fly Air Greenland
Kangerlussuaq to Copenhagen
11:40 departure – 20:00 arrival
Stay in Copenhagen at Best Western Plus Hotel
Kastruplundgade 15, Kastrup, 2770, Denmark
Confirmation number 983672558
Tuesday, March 15th
Wake up in Copenhagen and head to the airport
Copenhagen to Frankfurt LH 825
10:00 AM-11:30 AM
Frankfurt to San Francisco
12:50 AM – 4:20 PM
San Francisco to Boise
6:55 PM – 9:41 PM
Get More Information About This Trip
Hunt Report
How would you rate your trip overall? Great I still want to know why our hunting days were only three instead of four. I didn't like how much time we spent at the hostel. Because that means for a trip that spanned March 6th – March 15th, we actually only had 3 hunting days!

They provided rifles for rent. Rifles were in good shape and shot straight.
They had smaller caliber rifles and shotguns for small game and birds.
Ice fishing equipment was in great condition.
Martin really is the biggest asset. He did 90% of the overall work and that place would not run without him.
Everything I read said only pay in Euro. BUT when I tried to money exchange at the airport I was losing almost $1,000. Martin calculated everything at the true exchange rate and let me pay in USD and that was a major help!

How were your guide(s)?

Great.

How was your lodging?

Good.

How was the food?

Great.

How was your outfitters communication?

Good.

How physically demanding was your trip?

Moderate

How would you rate your OI Hunting Consultant?

Great. He did a great job working with the limited information he had.

Would you book another trip with OUTDOORS INTERNATIONAL in the future?

Yes.

Can we use your stories and/or photos on our website?

Yes.

Can we use this in social media? Yes. My Instagram handle is: @austin.legg
Are you interesting in booking a hunt?
Ask Us About a Hunt Request pricing and availability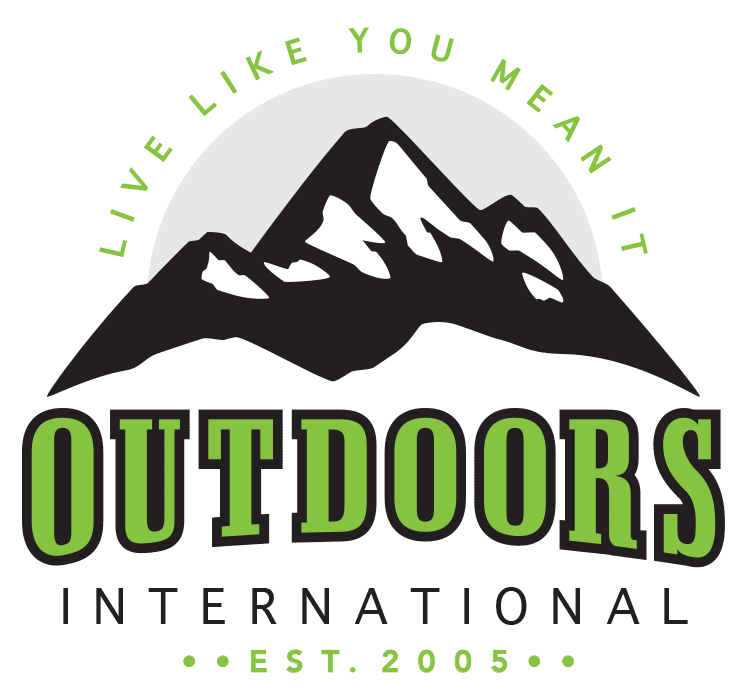 Discover why thousands of people have trusted Outdoors International to help plan their hunt.
Outdoors International has a team of hand-selected hunting experts to help you book your next hunt. Our job it is to help you in researching, booking and planning a great hunting trip with one of our amazing outfitter partners around the world.
My hunt was absolutely top notch.
The outfitter is a fantastic man and incredibly hard working and knowledgeable, there is no doubt he will do everything within his power to make peoples hunts successful and enjoyable. I plan to do it again with him next year for sure.
Wade Zuver
Our hunt was excellent.
We saw bucks every day along with all other sorts of wildlife. Mountain goats, bears, and foxes were common sights. Fishing and crabbing was special bonus. The food was excellent, the crew was amazing. Outdoors International did a great job of finding exactly what we were looking for.
Jesse Neveau
What an amazing experience!
The hunting lodge was out of this world!, Rooms, food and the scenery were all A+. Our guide was exceptional and had us on Shiras moose all five days. We saw over 30 total with at least 10 bulls. They had a plan for everything including taxidermy and game processing.
Kayla Redmon
LET'S START PLANNING YOUR NEXT TRIP
Be specific so we can find exactly what you're looking for.
Apply to Win a Trip in the OI Draw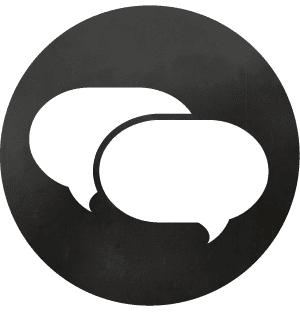 Step 1
Browse the active draws above.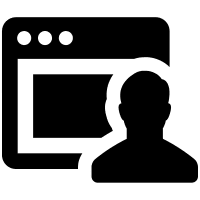 Step 2
Apply for any trip(s) that interest you as many times as you want to increase your odds.
For every $100 spent, you'll receive a free entry for our Yearly Grand Prize.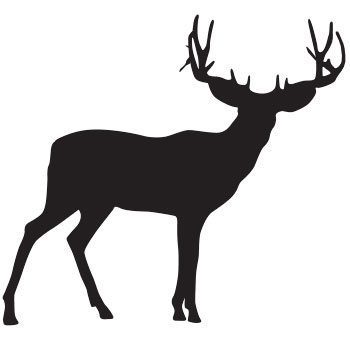 I am so grateful for the opportunity
"Thank you to Outdoors International, all the PHs and their awesome staff. I made some new friends and will be back to Africa to see them again 100%."
-Brye Mangum | 2023 Winner
Thank you Outdoors International
"Very excited for the trip! I'll be bringing my dad along with me. If you haven't put in for the OI draws you should these guys are legit!"
-Tyler Kirk | 2018 Winner
It was the trip of a lifetime!
"I won an OI Draw and it turned out to be one of my most memorable and rewarding hunts. I always dreamed about Africa, but never thought it'd be a reality for me."
-Dason Lasater | 2018 Winner
Subscribe for Notifications