Nunavut Territories Barren Ground Muskox Hunt
This spring I was fortunate to go to Nunavut Territories with my bow in hopes of taking a Barren Ground Muskox. "Umingmak", or "The Bearded One", has been on my bucket list since I began hunting as a young man. There is literally nothing else out there like a Muskox. An animal still virtually unchanged from the Ice Age. The adventure was a once in a lifetime experience that I will never forget! This was the first spring hunt open since the Covid travel restrictions were put in place two years ago, our Outfitter and his guides were eager to get back out there.
Arriving to our Inuit Community we were greeted by the Outfitter and escorted to our Hotel that we would base out of for the duration of the trip.
After a tour around the community we settled in and prepped equipment for the following day. Also on arrival the head guide let us know that he "knew exactly where the animals were, and if they didn't go far we should be in for a short hunt". The game plan, weather pending of course was to go out on the land and take two bulls and come back all in the same day. We packed to stay out for a few days if needed.
Morning of the first hunt day our guides met us at the hotel and we loaded everything up to head out in the "Qamutik's" pulled behind the snow machines.
Oddly, I really looked forward to experiencing this aspect of the hunt. The expedition and riding around by traditional means with our Inuit Guides was very important to me. However, I will say that it was the most difficult aspect of the trip! Thankfully our guides did a great job of packing the Qamutik's with padding and secured everything for the ride out. We ended up going 180 miles round trip that one day. The warmest it got was around -7 degrees F in the middle of the afternoon.
It took about 4 hours of riding in the Qamutik to get up to the area where the herds were last spotted.
It was a bumpy ride on the lake ice! Interestingly, the most direct means of travel is on the frozen lakes up there. Everything is completely frozen barren ground of course but the lake systems are all interconnected and so they have highways on the ice essentially they followed with GPS. They took us straight to the wintering grounds of the Muskox. Once in the area it was just a matter of glassing and picking up the herd, which only took a matter of two ridges before we picked them up.
I asked my guide, "How do we approach from here?". The area has very little cover other than a few rolling ridges and seemingly endless open ground. Easy for spotting of course, however difficult for the stalk. The herd was approximately 2,000 yards away on a ridge. "Uqi", Tom my guide told me that we would need to approach on the snow machine & Qamutik then drop the sled before our final stalk. The animals will most likely be alarmed, however we'll need to ready the bow. At that point we would pursue the animals until they presented a shot.
It was a seamless stalk and the animals did exactly as my guide said they would.
It was a neat feeling to pursue a herd of Umingmak with the Inuit, working together to provide me as the hunter with the shot. It came pretty quickly, as the lead bull and another big old bull sought the high ground after separating. This allowed for a final approach with the bow.
The two bulls were back to back covering their perimeter and holding their ground as I eased into Bow Range. Once inside 40 yards I began the process of the shot. I say process because it is exactly that with all of the Arctic Layering items on, which is an interesting topic in itself how amazing the Outfitter's gear was. They knew exactly how to set a bow hunter up for success, despite wearing a moon suit of arctic gear!
But back to the shot…
Remove Mittens, Drop Arctic Parka and Mittens inside one another, Remove Snow Goggles, Range, Draw and release… I absolutely pinwheeled my Muskox at just under 40 yards. He hunched hard at the shot and went about 25 yards before he expired.
Tom and I high fived and celebrated as the Bull went down so quickly, I also put my gear back on to approach the bull.
We took a few minutes to position him and take some great photo's, which I am so thankful for. It would have been so easy to just rush through the process as we were in sub 0 freezing conditions. My guide was very understanding of wanting to take the best pictures possible and soaking up the moment. I can say that without him willing to be patient with me, this experience would not have been so wonderful. With his help I was able to successfully and safely take one of the most amazing big game animals in North America AND with a bow!
These hunts are typically conducted 2:2, or two hunters & two guides.
Our other hunter with us went after one part of the herd while Tom and I pursued our group. After we processed and packaged up our Bull we went and met up with the other guys. They were also successful in taking a great Bull at the same time. Two mature bulls down in the first day of the hunt!
Travel to and from the United States
Travels were seamless with our Nunavut Outfitter.
Every aspect of this entire trip was very closely looked after and nothing was left to question. Easily the most organized operation I have had the opportunity to hunt with.
However, it should be known that there are a lot of details that go into an Arctic Expedition.
My travel began in Cedar Rapids, Iowa and ended in the Nunavut Community. It takes two days of travel and Canadian Customs to arrive there, and two days to get home.
I flew commercially to Winnipeg, Manitoba where we spent the night before flying into Nunavut.
Arriving to my hotel in Winnipeg my entire Arctic Clothing Rental system was waiting for me from the Outfitter.
On the return home flights I was able to bring my full body cape, skull/horns, and a small amount of meat home with me too!
This does require some additional planning with packaging and expediting permits, however they took care of this for me prior to departure so I could bring my animal back on the same flights. To include freezer storage at the hotel back in Winnipeg between travels home.
Hunt Report
How would you rate your trip overall? Great! This Outfitter runs a world class quality operation.
How were your guides?

Great.

How was your lodging?

Good.

How was the food?

Good.

How was your outfitters communication?

Great.

How physically demanding was your trip?

Easy.

How would you rate your consultant?

Self coached on this one!

Would you book another trip with OUTDOORS INTERNATIONAL in the future?

Yes.

Can we use your stories and/or photos on our website?

Yes.

Can we use this in social media? Yes. My Instagram handle is: @kylehansonoutdoors
Are you interesting in booking a hunt?
Ask For Pricing or More Information
Here are some hunts you might be interested in:
Ask Us About a Hunt Request pricing and availability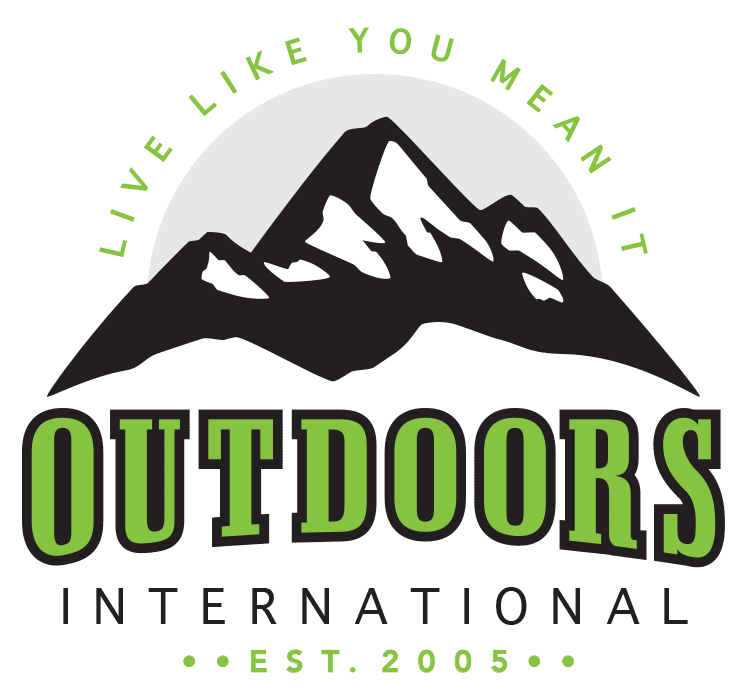 Discover why thousands of people have trusted Outdoors International to help plan their hunt.
Outdoors International has a team of hand-selected hunting experts to help you book your next hunt. Our job it is to help you in researching, booking and planning a great hunting trip with one of our amazing outfitter partners around the world.
My hunt was absolutely top notch.
The outfitter is a fantastic man and incredibly hard working and knowledgeable, there is no doubt he will do everything within his power to make peoples hunts successful and enjoyable. I plan to do it again with him next year for sure.
Wade Zuver
Our hunt was excellent.
We saw bucks every day along with all other sorts of wildlife. Mountain goats, bears, and foxes were common sights. Fishing and crabbing was special bonus. The food was excellent, the crew was amazing. Outdoors International did a great job of finding exactly what we were looking for.
Jesse Neveau
What an amazing experience!
The hunting lodge was out of this world!, Rooms, food and the scenery were all A+. Our guide was exceptional and had us on Shiras moose all five days. We saw over 30 total with at least 10 bulls. They had a plan for everything including taxidermy and game processing.
Kayla Redmon
LET'S START PLANNING YOUR NEXT TRIP
Be specific so we can find exactly what you're looking for.