There are two commonly recognized subspecies of musk ox: Barren Ground Ovibos moschatus moschatus, and Greenland O. moschatus wardi (also referred to as 'white face' musk ox). Today, Musk ox can be found in the arctic tundra regions of North America and Greenland. This survivor of the last Ice Age is a unique animal, and hunting them will be the experience of a lifetime…rivaled only by possibly a polar bear hunt. Both rifle and bowhunters can be virtually assured of a good bull on a hunt with our outfitters. Their clients dominate the record books.
Barren Ground Muskox
Found solely on the continental mainland of the Canadian Arctic, Barren Ground muskox (SCI Classification) are the world's largest of all Muskox varieties both in body size and horns. Their range includes the region from the Arctic coast of Queen Maud Gulf to the north, and from Cape Bathurst in the west to the Sherman Basin in the east. Our outfitter has been hunting this area since March of 1986, and entries from their hunters dominate the the Boone and Crockett and SCI record books.
Barren Ground muskox are native to the Canadian Arctic.
Largest of the two subspecies of musk ox. An adult Barren Ground bull stands about six feet tall at the shoulder and weighs up to 1,000 pounds.
Mainland hunts for Barren-Ground muskox take place in the province of Nunavut, between the villages of Cambridge Bay and Umingmaktok.
High scoring bulls come out of this area every year. There is a good possibility to take an Arctic wolf on these hunts.
Opportunity to combo with Arctic Island caribou in the fall.
Barren Ground Muskox hunting seasons in the spring, summer and fall. Each season is a different experience.
Greenland Muskox
The smaller Greenland musk ox bull stands four and a half to five feet tall at the shoulder and weighs up to 800 pounds. Cows are smaller than bulls in both subspecies.
The region around Kangerlussuaq, Greenland has the largest herds of musk ox in the world. Kangerlussuaq has an "inland" climate with warm summers and cold winters. It is located above the polar circle and has an arctic climate. Winter and Spring/Summer hunts are available here, and you can combo with caribou (reindeer), or choose to hunt the "Arctic Five".
You can also hunt Greenland Muskox in Canada.
Known as the "Muskox Hunting Capital of the World", Victoria Island muskox hunting is incredible. Victoria Island is home to the introduced Greenland subspecies of muskox. With a population of 30,000 muskox, and it is common to see anywhere from 30 to 40 muskox daily! Our outfitter is operating in three new regions of Nunavut with a limited number of muskox tags available to Adventure hunters.
Spring season only.
Larger than the muskox in Greenland.
Only 4-6 hunts available per season.
Cambridge Bay is on the southeastern end of Victoria Island, and is home to the introduced Greenland subspecies of muskox. 

SCI

does recognize them as "Greenland" muskox and this region has over 200 entries in the record book. Our outfitter holds the current number two, and is tied for number three in the record books. Fall, spring, and summer muskox hunts are available here.
Fall hunts can be combined with Arctic Island Caribou.
Greenland Muskox hunting can also be done in Alaska.
In 1930, conservation groups in Alaska captured 34 Greenland muskox and relocated them to Nunivak Island, a large island in the Bering Sea. Luckily, they thrived there, and by 1968, the herd had grown to 750 animals.
They were later trans-located to establish new herds on the Seward Peninsula, on Cape Thompson and Nelson Islands, in the Arctic National Wildlife Refuge, and on Wrangel Island and the Taimyr Peninsula in Russia. By 2000, almost 4,000 muskoxen existed in Alaska. In recent years, the herds in the Arctic National Wildlife Refuge and adjoining areas have declined slightly.
Are you interesting in booking a muskox hunt?
Ask Us About a Hunt Request pricing and availability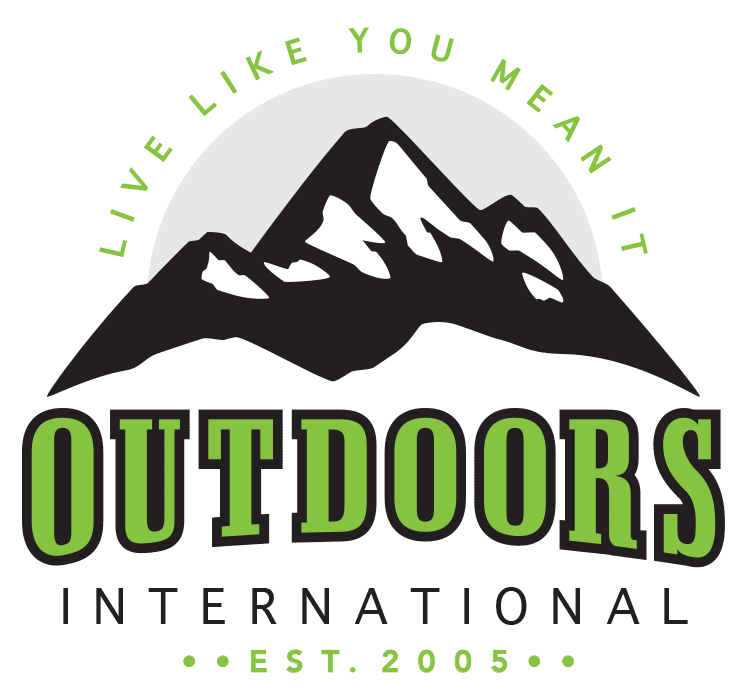 Discover why thousands of people have trusted Outdoors International to help plan their hunt.
Outdoors International has a team of hand-selected hunting experts to help you book your next hunt. Our job it is to help you in researching, booking and planning a great hunting trip with one of our amazing outfitter partners around the world.
My hunt was absolutely top notch.
The outfitter is a fantastic man and incredibly hard working and knowledgeable, there is no doubt he will do everything within his power to make peoples hunts successful and enjoyable. I plan to do it again with him next year for sure.
Wade Zuver
Our hunt was excellent.
We saw bucks every day along with all other sorts of wildlife. Mountain goats, bears, and foxes were common sights. Fishing and crabbing was special bonus. The food was excellent, the crew was amazing. Outdoors International did a great job of finding exactly what we were looking for.
Jesse Neveau
What an amazing experience!
The hunting lodge was out of this world!, Rooms, food and the scenery were all A+. Our guide was exceptional and had us on Shiras moose all five days. We saw over 30 total with at least 10 bulls. They had a plan for everything including taxidermy and game processing.
Kayla Redmon
LET'S START PLANNING YOUR NEXT TRIP
Be specific so we can find exactly what you're looking for.