Antler configuration can vary greatly between the caribou subspecies. While woodland caribou bulls of eastern Canada typically have smaller racks, the Quebec-Labrador bulls can grow significantly larger and wider. Central barren ground bulls are perhaps the most diverse in configuration and can grow to be very high and wide. Mountain caribou are typically the most massive, with trophy-class specimens boasting the largest circumference measurements of all six subspecies.
Huntable Caribou Subspecies
Woodland Caribou subspecies
Woodland caribou AKA Boreal caribou are found year-round within the boreal forest.
They occur in most provinces and territories in Canada, except for Nunavut, New Brunswick, Nova Scotia and Prince Edward Island. They occur in small groups, spreading out across large, continuous areas of mature forests and peatlands.
Woodland Caribou Hunting
The island portion of Newfoundland and Labrador is home to thousands of rare woodland caribou. This region is the only non-resident huntable woodland caribou herds in the world.
Non-resident hunters for woodland caribou have experienced more than a 90% success rate, with mature bulls weighing anywhere from 350 to 500 pounds. They are among the most difficult species for hunters making an attempt at the North America 29.
World Record Woodland Caribou
The world record Woodland caribou was killed in 1910 in Newfoundland. Taping out at 419 5/8 inches, this great bull is the epitome of what woodland caribou have to offer.
If you're looking to go Woodland caribou hunting in Canada, please contact us for more information.
Mountain Caribou subspecies
These are actually a variety of woodland caribou that live in the rugged mountain region of Northwestern Canada.
Mountain caribou (Rangifer tarandus), are unique to the mountains of British Columbia and northern Washington and Idaho. Mountain caribou are the southernmost caribou subspecies in the world. The southern population of mountain caribou that dwells in the south of British Columbia is threatened by predation and habitat fragmentation, but the northern populations are healthy and legal seasons are open in Alaska and some Canadian provinces including the Yukon and British Columbia.
Mountain Caribou Hunting in Canada
Unlike tundra caribou, they don't usually have mass migrations, making your hunt more predictable. During the hunt they are typically high up on the open ground, where they are relatively easy to spot but may be difficult to stalk. Boreal highlands are some of the most difficult terrain to navigate, so a hunter should be prepared for heavy physical activity.
British Columbia has guaranteed, OTC mountain caribou tags.
Mountain caribou carry more mass in their antlers and are thicker than the caribou of the far northern Yukon and Northwest Territory.
Our hunters in B.C. can hunt early caribou still in velvet, or above timberline during the rut.
Mountain goat, moose and Stone sheep can all be hunted in combination with Mountain caribou in British Columbia. Our Yukon moose hunt is typically a caribou combo.
Fair chase, spot-and-stalk true mountain hunt.
The weather can be snow, rain or sometimes pleasant Indian summer.
World Record Mountain Caribou
The Smith bull is an incredible specimen. With a jaw dropping score of 460 inches, this giant was taken in the Yukon Territories by Gregory Smith in 2016.
A mountain caribou hunt is a memorable feather in any hunter's cap. Although it can be physically demanding, and you will earn your critter, get ready for the hunt of a lifetime! We'd love to help you book this amazing hunt. On one of our BC hunts, bulls harvested during the rut average between 350-380 Boone and Crockett, with a couple bulls close to or exceeding 400 mark each year!
Barren Ground Caribou Subspecies
This subspecies accounts for about 50% of all caribou found in Canada.
Barren ground caribou are much smaller than the Woodland caribou, with the prime stags tipping the scales at 200-225 lbs. on the hoof. Their racks are huge in comparison to their body weight. Occurring in the Yukon Territory, Northwest Territories, Nunavut, Saskatchewan and Manitoba. Historically, they used to occur in Alberta.
Barren-ground caribou require large ranges, particularly because of frequent shifts in their Arctic and sub-Arctic environments, such as changes in snow cover, plant growth, as well as predation.
They are known for their long-distance, yearly migrations and their tendency to gather in large groups at common calving locations in the spring. Barren-ground caribou naturally migrate to shallow snow covered regions during the winter. Over the summer, they often seek cool, damp and windy habitats that provide high-quality forage and low exposure to biting insects.
Hunting Barren Ground Caribou
Barren Ground Caribou are a subspecies of caribou hunted in Alaska, Canada and Greenland. The arctic caribou hunts in Canada start in mid-August and end in mid-September. Whether you plan on hunting the first week or the last week, you should see plenty of caribou during your hunt. Let us know if you'd like to start planning a caribou hunt.
World Record Barren Ground Caribou
The Dobbs bull is the No. 1 Boone & Crockett entry in the barren ground caribou category. Coming in at a whopping 477 inches, it was taken in 1999 by Daniel L. Dobbs at Iliamna Lake, Alaska.
Central Canada Barren Ground Caribou Subspecies
These caribou are very similar in appearance and size to their Alaska cousins, but can vary in size dramatically, based on where they are found. These caribou live on the tundra, and are found on the arctic islands and mainland NWT and Nunavut. They can also be found in extreme northeastern Alberta, northern Saskatchewan and northern Manitoba.
When hunting Central Barren Ground Caribou, you are hunting a non-migrating Caribou which remain in the same region year-round. This particular caribou hunt is in the Arctic Circle in the new territory called Nunavut, an area that is seldom traveled and sees few outsiders.
ARCTIC ISLAND CARIBOU SUBSPECIES
SCI categorizes the Arctic Island caribou separately, but for the Super Ten®/Super Slam® those are classified here as CCBGC.
The caribou found south and east in the Northwest Territories (NWT) and Nunavut are within this same CCBGC classification. They could be considered medium-sized, but with mature bulls ranging all the way from 250 to 450 pounds. Antlers for the CCBGC usually score about the same as the Quebec Labrador caribou. However, caribou from the Arctic Islands score about 10 to 15 percent less than their western barren ground and mountain caribou cousins.
World Record CCGC
The Hotter bull was killed in Humpy Lake, NT in 1994 by Donald J. Hotter III. It scores 433 4/8 inches.
Quebec-Labrador Caribou Subspecies
Quebec and Labrador caribou is a variety of tundra caribou that is characterized by large scale seasonal migrations.
The famous Leaf River and George River herd migrations of northern Quebec have been the focus of many hunter's dreams for decades. However, after their numbers took an inexplicable downward surge, the province of Quebec has closed the hunting season. While once numbering in excess of 1.4 million animals, there are now fewer than 150,000 prompting the season closures as the George and Leaf River Herds are in free fall. This subspecies can however, still be legally harvested in the province of Newfoundland and Labrador.
BOOK YOUR CARIBOU HUNT
Ask Us About a Hunt
Request pricing and availability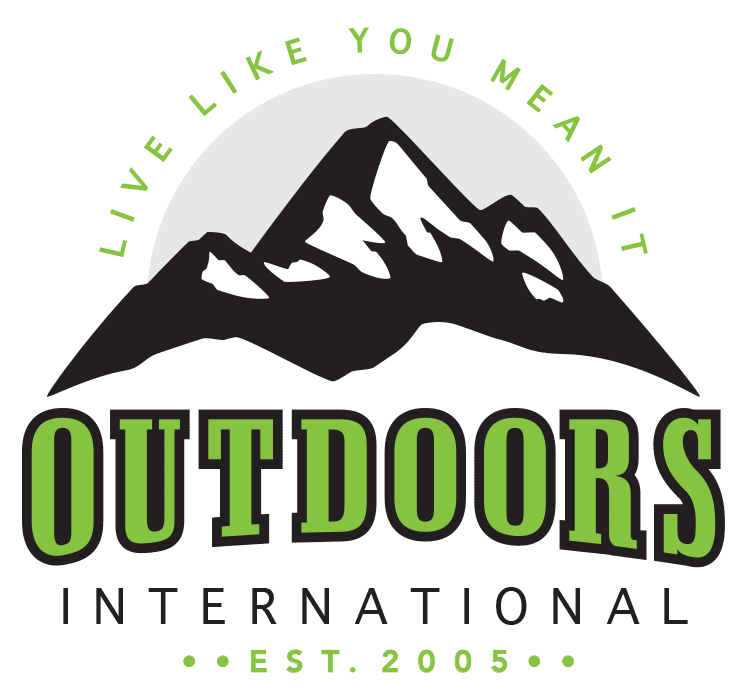 Discover why thousands of people have trusted Outdoors International to help plan their hunt.
Outdoors International has a team of hand-selected hunting experts to help you book your next hunt. Our job it is to help you in researching, booking and planning a great hunting trip with one of our amazing outfitter partners around the world.
My hunt was absolutely top notch.
The outfitter is a fantastic man and incredibly hard working and knowledgeable, there is no doubt he will do everything within his power to make peoples hunts successful and enjoyable. I plan to do it again with him next year for sure.
Wade Zuver
Our hunt was excellent.
We saw bucks every day along with all other sorts of wildlife. Mountain goats, bears, and foxes were common sights. Fishing and crabbing was special bonus. The food was excellent, the crew was amazing. Outdoors International did a great job of finding exactly what we were looking for.
Jesse Neveau
What an amazing experience!
The hunting lodge was out of this world!, Rooms, food and the scenery were all A+. Our guide was exceptional and had us on Shiras moose all five days. We saw over 30 total with at least 10 bulls. They had a plan for everything including taxidermy and game processing.
Kayla Redmon
LET'S START PLANNING YOUR NEXT TRIP
Be specific so we can find exactly what you're looking for.