HUNTER: Kyle Hanson
HUNT: Alaska Unguided Caribou Hunt
CONSULTANT: OUTDOORS INTERNATIONAL
August 24-31, 2020
This was both my hunting partner and my very first Caribou hunt.
I have been fortunate enough to hunt Alaska for moose twice and successfully at that! Every hunt in Alaska is unique and presents its own challenges between logistics and weather. This year was no exception with the travel restrictions due to the "pandemic"… I can't think of a place I would rather be than the Arctic this year and it was worth the added anticipation! GET TRIP INSURANCE!
Our travel's ended up being surprisingly seamless despite the added requirements to travel to Alaska.
As hunter's we actually were some of the most prepared people traveling. I would really like to hand it to our transporter for the excellent communication pre-hunt. There really was nothing left to question.
Arriving into Kotzebue, Alaska we collected our luggage without incident and our transporter's staff met us right there at the airport. Turns out we were first up to fly out for the day and the bush plane was already loaded and ready to go! We were in Kotzebue for about an hour and 45 minutes total before being back in the air. We changed quick, shuffled our gear, did our pre-hunt orientation and it was game time.
We ended up flying about 140 miles Northeast of Kotzebue.
It turns out this year the caribou stayed farther North this year than years past and most groups had to go farther North. Thankfully our transporter has this ability and multiple aircraft options to be able to place clients where the caribou are. Despite the shift in the herd this year they had one of their most successful years to date.
Arriving into camp the first thing we noticed were just highway's after highways of caribou trails. It was nuts flying over and circling the lake. I can't even imagine how many years it has taken to wear the highways into the tundra. The pilot was great, pretty quick to the point and needed to get back in the air but took a minute to tell us where previous hunters have camped, general layout of the area, and where to get the meat back to. Waved him off with a little gratuity and we were in Caribou Country!
Camp set up was pretty interesting.
No equipment issues and we were pleasantly surprised by the amount and variety of food provided. It's always a challenge in Alaska to find a nice flat spot to set up but thankfully there was already a spot cleared. You can't hunt the same day you fly in Alaska so we set up, scouted a little bit, and figured out our game plan for the first morning. Interesting too, shortly after arriving the wind switched from south to North and picked up a little…
We were into Caribou every single day thereafter.
We spent the first couple days getting to know the area and figuring out what a good bull in our spot looks like. Mitch brought his Recurve bow so he was first up for opportunity. I really would have liked to see him get a traditional archery harvest. We got close a few times. Inside 60 on a stud bull on one occasion! Reality is though, this is a tough tough traditional archery hunt.
Day three we returned to the "South Knob" to glass and hunt for the day.
Roughly two miles from camp this area created a natural funnel of caribou moving through the valleys. Things happen fast as they often do while hunting. As soon as we set the spotter Mitch go's "hey here they come… oh there's a good one in there!" – "Yeah I like him… I'm going to go kill him" – Me.. They were about a half mile away and moving quick, a "quick" sprint across the tundra and a creek crossing to get into position to intercept. The rest was history. Big Bull Down!
Backing up a little bit, the wind switched to North a couple days prior and started to pick up.
It never really stopped. In fact we had sustained 30-40 mph winds for the entire trip. I've never seen anything like it. I also haven't ever shot in these conditions. And I messed up… I didn't hold for wind and paid for it. My bull was at 350 yards with a quartering cross wind. My first shot hit a little back and I decided to follow up on a hard quartering away shot. Long story short I hit him in the main beam and wrecked my soon to be velvet-antlered trophy. A good taxidermist can fix anything right? … All joking aside, one of many lessons someone can learn. As things often work in our hunting careers, important lessons are often the hardest learned. I admit it I'm not perfect and I look forward to not making that mistake again!
The next day we were already packed out and ready to take a run at another bull for Mitch.
Back to the "South Knob" it is! It was sooo dang cold and windy that day we decided after a few hours that we would go try and glass a different area and switch things up. On the way back… well, as things often do things happened fast once again. I spotted some caribou a couple miles up the valley with the naked eye. We pulled out the spotter and spotted two shooters in the group. We decided that we need to get a closer look. A quick jaunt up the valley and another look made it pretty apparent we needed to take a run at these guys. Mitch looked through the spotter and go's "Yep, I'm gonna kill it.. let's move".
This was probably the most epic stalk I've been on.
Maneuvering over a mile in the wide open through the little rolls and folds in the tundra trying to get on this herd moving off was pretty tough. Thankfully they moved around the edge of the mountain and we had a pretty apparent game plan. We ended up circling around under them at one point to get above them in the rocks where they were bedded. I don't even know how far we low crawled through the rocks.. when we got into position 284 yards away from the herd, the wind was just howling! Patience wore thin as they were bedded out of the wind and we were not. The bull presented the shot in his bed, he held off for wind, and one shot. The bull never moved.

Two for two, tags locked and another adventure in the books.
This was my best buddy Mitch Glantz's first experience in Alaska. I have been so fortunate to have experienced 3:3 success now in Alaska and each experience has been its own. I'm so thankful to have shared my friend's first hunt in Alaska with him and look forward to many more. Every hunt in Alaska has had its challenges with logistics and weather but each adventure still fresh and unique.
Getting back to Kotzebue, we ended up spending one extra night in the field because of the weather.
This transporter makes all their decisions based on safety first and we appreciate that. I also especially appreciate all that extra candy in the food package! The staff back in Kotzebue were extremely helpful with packaging our meat and trophy. Surprisingly they just did it for us! Which was a pleasant surprise, they are pretty quick at it and just asked us if we were keeping or donating and took care of the rest. I made sure to tip the guys well for all their help. It really makes a difference when you work with people that take care of you on a hunt.
Wrapping this one up, this was part one of my two part adventure this go to Alaska.
I waved my friend Mitch off and checked my meat into a freezer in town at the hotel. It was time to get staged for my guided grizzly bear hunt out of the same village. Year 2020 blessed me with some short notice opportunities, I was fortunate to be able to add on a bonus hunt to my Unguided Caribou Adventure. Stay tuned for more on that one!
Overall, my trip was amazing, I couldn't have asked for more.
My outfitter's communication before, during and after the trip was perfect, I couldn't have asked for more.
My guide was good.
Physically, the trip was difficult.
The food was good.
The accommodations were good.
Would you book another trip with OUTDOORS INTERNATIONAL in the future? Yes. This operation knows how to put clients on caribou!
Can we use your stories and/or photos on our website? Yes.
Can we use this in social media? Yes.
Ask Us About a Hunt
Request pricing and availability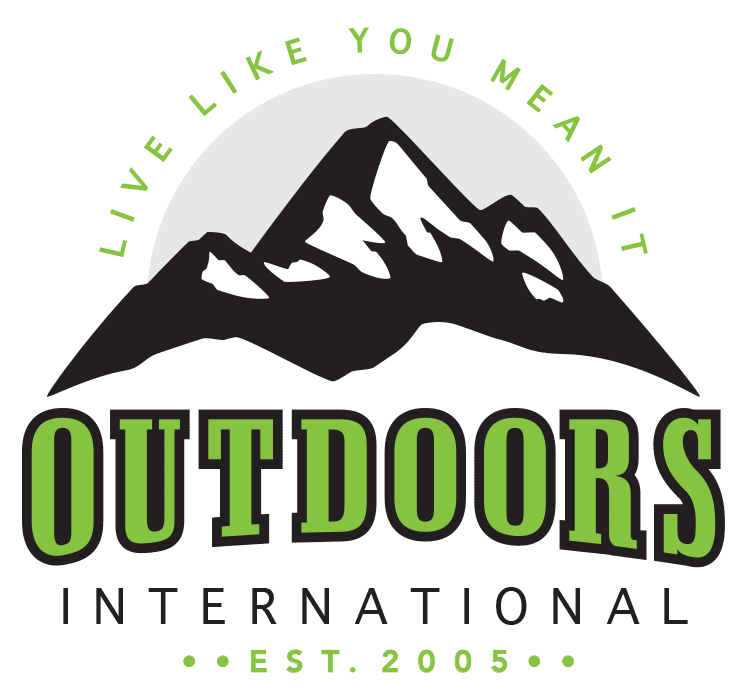 Discover why thousands of people have trusted Outdoors International to help plan their hunt.
Outdoors International has a team of hand-selected hunting experts to help you book your next hunt. Our job it is to help you in researching, booking and planning a great hunting trip with one of our amazing outfitter partners around the world.
My hunt was absolutely top notch.
The outfitter is a fantastic man and incredibly hard working and knowledgeable, there is no doubt he will do everything within his power to make peoples hunts successful and enjoyable. I plan to do it again with him next year for sure.
Wade Zuver
Our hunt was excellent.
We saw bucks every day along with all other sorts of wildlife. Mountain goats, bears, and foxes were common sights. Fishing and crabbing was special bonus. The food was excellent, the crew was amazing. Outdoors International did a great job of finding exactly what we were looking for.
Jesse Neveau
What an amazing experience!
The hunting lodge was out of this world!, Rooms, food and the scenery were all A+. Our guide was exceptional and had us on Shiras moose all five days. We saw over 30 total with at least 10 bulls. They had a plan for everything including taxidermy and game processing.
Kayla Redmon
LET'S START PLANNING YOUR NEXT TRIP
Be specific so we can find exactly what you're looking for.
Apply to Win a Trip in the OI Draw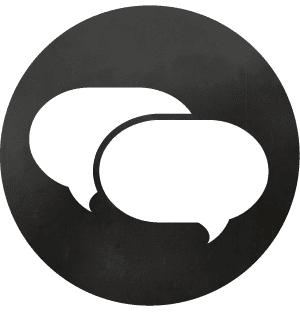 Step 1
Browse the active draws above.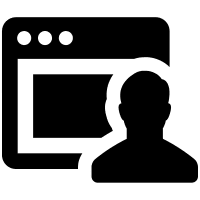 Step 2
Apply for any trip(s) that interest you as many times as you want to increase your odds.
For every $100 spent, you'll receive a free entry for our Yearly Grand Prize.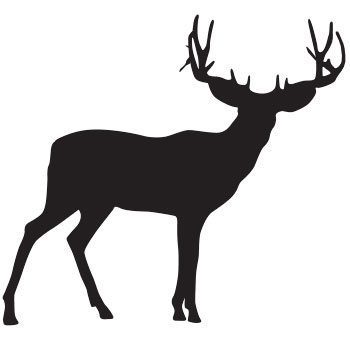 I am so grateful for the opportunity
"Thank you to Outdoors International, all the PHs and their awesome staff. I made some new friends and will be back to Africa to see them again 100%."
-Brye Mangum | 2023 Winner
Thank you Outdoors International
"Very excited for the trip! I'll be bringing my dad along with me. If you haven't put in for the OI draws you should these guys are legit!"
-Tyler Kirk | 2018 Winner
It was the trip of a lifetime!
"I won an OI Draw and it turned out to be one of my most memorable and rewarding hunts. I always dreamed about Africa, but never thought it'd be a reality for me."
-Dason Lasater | 2018 Winner
Subscribe for Notifications