Hunter: Kyle Hanson
Date: November 13-19, 2021
Trip Taken: Frank Church Wilderness Mule Deer, Elk Combo Hunt
Consultant: Outdoors International
My Late Season Idaho Mule Deer hunt was an overwhelming success!
This hunt is one of my personal favorite Idaho hunting trips. There is nothing else quite like chasing Late Season Mule Deer in the Rut! In addition to the Mule Deer, you can carry an Elk tag as well in these areas. Add to it hunting in one of the most Iconic Remote Wilderness areas in North America, The Frank Church!
We were fortunate to see game every day to some capacity. Mule deer & Elk hunts in the Frank can be tough if you don't know where to look. Thankfully for us, our Outfitter knew where to find them. We hiked our butts off the first day covering ground and skirting ridges to glass into a few hidden pockets up high that mature deer have been seen previously.
On the second day of the hunt we glassed several good bucks.
My guide and I went after one right away but couldn't get to him in time. Later on in the day we had gotten back to camp and glassed some doe's on a nearby ridge. After gaining some elevation behind camp we turned up a shooter buck with them. Unfortunately the closest we could get before dark was across the canyon. With the high wind and fading light, there was just no way to get closer than about 700 yards. No concern however, he was with doe's and would likely be there first thing again leaving us a plan for the morning hunt!
At first light we were on top of that ridge and ready to turn him up but just couldn't quite find him. We believed he moved further up the drainage overnight or over the top of the mountain. Either way we needed to reposition to keep hunting him. Hiking farther up the ridge to change angles, my guide and I crested a knob and wouldn't you know it two bulls were standing there on the side hill feeding towards us at about 300 yards! Sometimes a Deer hunt can turn into an Elk Hunt, and that's exactly what happened.
The Bulls hadn't noticed us yet and were still working towards us while we were setting up for the shot. It was such a calm scenario I set up the phone scope and spotter for Max to catch it on video. Once we were both positioned I placed a shot in the heart at 283 yards with my 28 Nosler. He bumbled down into the draw between us out of view while Max & I slapped hands and celebrated real quick. We followed up and he was still standing so I sent an extra shot for insurance and he was down for good. Those Bull's can really soak it up!
If the hunt ended right there I would have been more than elated.
Taking a 6 point bull in the Frank Church Wilderness is an accomplishment in itself. Let alone doing it on a Deer hunt! While breaking down the bull Max and I found something in the Bulls backbone preventing him from removing the backstrap. Turns out there was about 4-6″ of arrow with a broadhead still attached stuck in his back! I had never seen anything like that with my own eyes but it had been broken off at least a year prior as there was no scarring and entirely encapsulated in tissue. Once again humbled at how tough these animals are!
The fourth day of the hunt we went back to the area we had seen the buck from the second day.
This area was just covered up in rutting bucks, it was like a lightswitch went off overnight. We must have seen 20-30+ different bucks that day! One buck in particular with exceptionally dark antlers and really cool character caught my attention and I said to Max "Hey that's the one…".
After formulating our plan and positioning for a shot, it should have been in the bag… but, I missed. I ended up rushing the shot in an awkward position pointed down hill shooting across the canyon uphill. Live and learn as they say! We really lucked out though as that buck didn't go too far and had plenty of doe's around to keep him locked down. We ended up just hiking up and over the next ridge to get back on him where my partner Carl had actually watched him bed down.
Big Buck round 2. We closed the distance and really took our time getting into a good position this time as he was 300 yards away and bedded on a doe. I even dry fired a few times to calm the nerves and check my position. The shot broke clean with a loud THWAP!
Another fun adventure in the books and my most successful Idaho Hunt to date.
I have always carried "all the tags" just in case I see a good Bull or Buck while pursuing the primary species. Overwhelmed with the success and overall experience on this hunt.
Our Outfitter's staff were all enthusiastic hunters and experienced in their craft. We had Chef prepared meals for breakfast, lunch, and dinner. The area was game rich and just gorgeous. I probably took a hundred scenery pictures! We arrived as clients and by the time we left I felt like family. I am thankful for the great hospitality and a successful hunt.
How would you rate your trip overall? Great
How were your guide(s)? Great
How was your lodging? Good
How was the food? Great
How was your outfitters communication? Good
How physically demanding was your trip? Difficult
Would you book another trip with OUTDOORS INTERNATIONAL in the future? Yes
Can we use your stories and/or photos on our website? Yes
Can we use this in social media? Yes
Ask Us About a Hunt
Request pricing and availability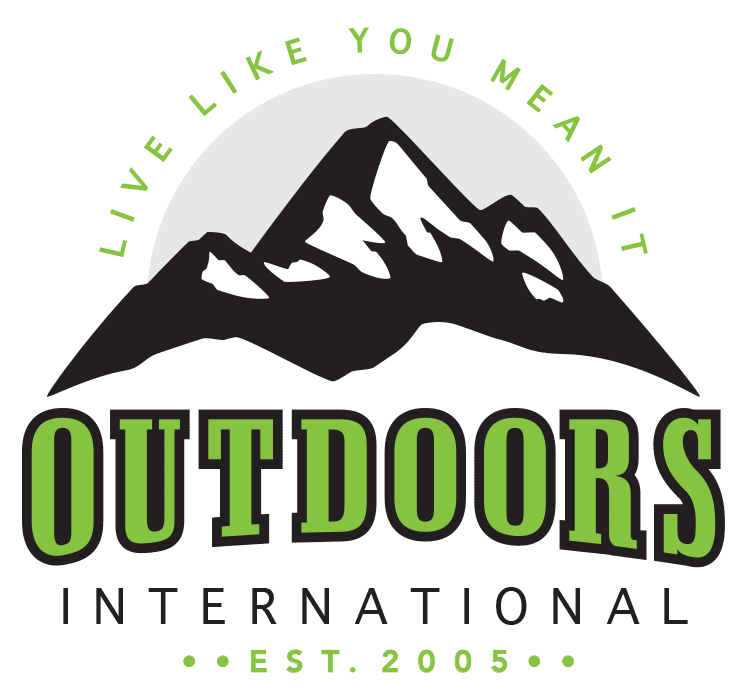 Discover why thousands of people have trusted Outdoors International to help plan their hunt.
Outdoors International has a team of hand-selected hunting experts to help you book your next hunt. Our job it is to help you in researching, booking and planning a great hunting trip with one of our amazing outfitter partners around the world.
My hunt was absolutely top notch.
The outfitter is a fantastic man and incredibly hard working and knowledgeable, there is no doubt he will do everything within his power to make peoples hunts successful and enjoyable. I plan to do it again with him next year for sure.
Wade Zuver
Our hunt was excellent.
We saw bucks every day along with all other sorts of wildlife. Mountain goats, bears, and foxes were common sights. Fishing and crabbing was special bonus. The food was excellent, the crew was amazing. Outdoors International did a great job of finding exactly what we were looking for.
Jesse Neveau
What an amazing experience!
The hunting lodge was out of this world!, Rooms, food and the scenery were all A+. Our guide was exceptional and had us on Shiras moose all five days. We saw over 30 total with at least 10 bulls. They had a plan for everything including taxidermy and game processing.
Kayla Redmon
LET'S START PLANNING YOUR NEXT TRIP
Be specific so we can find exactly what you're looking for.