Hunter: John LaBanc
Date: 27 October to 31 October 2021 (5 days)
Hunt Taken: Idaho Backcountry, Horseback Post-Rut Elk Hunt
Consultant: Kyle Hanson | Outdoors International
My son-in-law and I arrived at at 08hr00 on 26 October and dropped off our gear at the barn before wandering over to the Tavern for breakfast. It took several hours for the guides to segregate the gear of four hunters and load them on the pack horses. The horses were loaded into the horse trailers and we piled into the trucks to drive 18 miles to the trail head.
Fifteen horses took 4 hunters and 3 guides into camp along a 4 mile narrow and steep trail. This ride is not for the faint of heart. The drop offs are very steep. It is best to let the horses do their thing and accept the fact you are simply a passenger. Camp consists of three, 4 wall tents- one for the guides, one for the hunters, and one for cooking eating and storytelling.
Each morning two hunters rode out with one guide high into the mountains. We then dismounted, tied up the horses and hiked higher to glass and look for elk or mule deer. The weather on our hunt was very mild and the elk bulls and mule deer where still high on the summer range. We spotted several herds of elk cows. Only one small herd of cows had a raghorn bull elk.
Brice was the first to spot the first cow at the top of the drainage 600 yards from our glassing position. Wayne, our guide, began the stalk to get us in a better position to see the rest of the herd. He spotted a raghorn bull elk with the cows. He lead our stalk to within 400 yards.
Wayne and I crawled the last 30 yards to the crest of a finger looking into the drainage. I set up in the prone position and focused my reticle on the bull elk. I was shooting an American Precision Arms 300 Win Mag mounted with a Nightforce NX8 2.5-20×50 scope and loaded with a 200 grain ELD-X from Copper Creek ammunition. The Elk was facing us at 400 yards.
I waited for a minute before the elk gave me his left side. I took the shot and the elk ran forward 20 yards and was down. It was 17hr00. Wayne quartered the elk and we left the meat in games bags to return the next morning with pack horses to get the meat, head and antlers back to camp. Make no mistake, this is a physically and mentally challenging hunt. It requires lots of walking up and down steep and difficult mountain slopes, over deadfall and though dense brush. The conditions are severe and will test your strength, endurance and mental toughness. The guides are professional, competent and respectful of the hunters.
Get More Information About This Trip
How would you rate your trip overall? Great
How were your guide(s)? Great
How was your lodging? Good
How was the food? Good
How was your outfitters communication? Great
How physically demanding was your trip? Difficult
Do you have anything to add about your outfitter? The outfitter, his wife and the three guides we used (Con, Wayne and Rick) were professional, competent, respectful and honest. They assessed your skills and did not take you beyond what you are capable of doing. They pushed you to your limit, but never put you in a dangerous or compromised hunting situation. They worked hard to get you within your ethical shooting range.
How would you rate your consultant? Great! Kyle has done the hunts he recommends to his clients. He gives a realistic description of the hunt so there are no surprises and you do not find yourself in over your head or disappointed. I have used Kyle to schedule six hunts so far. He has made it a point to learned my skills and level of fitness in order to pair me with the best outfitter for the hunts I want to do. Kyle uses my profile and recommends hunts to me. Kyle is responsive to emails and phone calls. He never leaves you hanging or uninformed.
Would you book another trip with OUTDOORS INTERNATIONAL in the future? Yes
Can we use your stories and/or photos on our website? Yes
Can we use this in social media? Yes
Ask Us About a Hunt
Request pricing and availability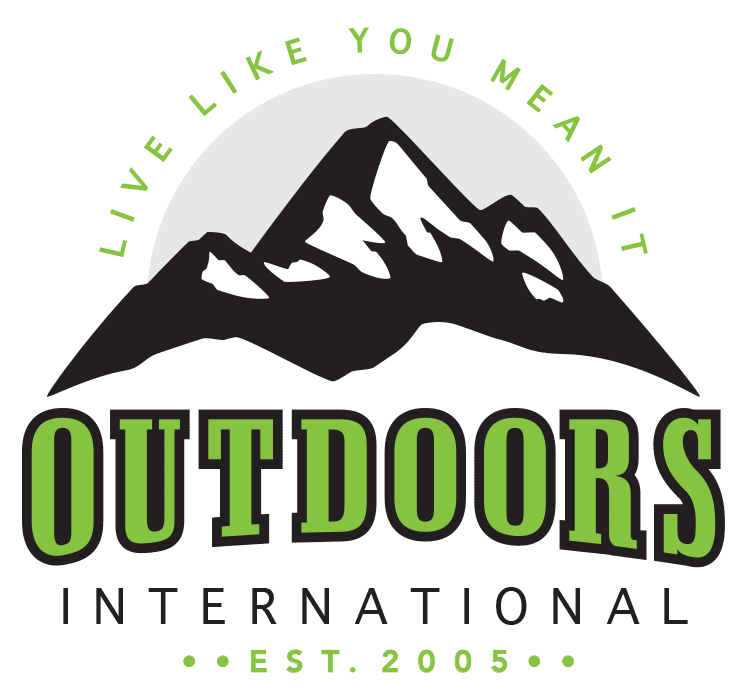 Discover why thousands of people have trusted Outdoors International to help plan their hunt.
Outdoors International has a team of hand-selected hunting experts to help you book your next hunt. Our job it is to help you in researching, booking and planning a great hunting trip with one of our amazing outfitter partners around the world.
My hunt was absolutely top notch.
The outfitter is a fantastic man and incredibly hard working and knowledgeable, there is no doubt he will do everything within his power to make peoples hunts successful and enjoyable. I plan to do it again with him next year for sure.
Wade Zuver
Our hunt was excellent.
We saw bucks every day along with all other sorts of wildlife. Mountain goats, bears, and foxes were common sights. Fishing and crabbing was special bonus. The food was excellent, the crew was amazing. Outdoors International did a great job of finding exactly what we were looking for.
Jesse Neveau
What an amazing experience!
The hunting lodge was out of this world!, Rooms, food and the scenery were all A+. Our guide was exceptional and had us on Shiras moose all five days. We saw over 30 total with at least 10 bulls. They had a plan for everything including taxidermy and game processing.
Kayla Redmon
LET'S START PLANNING YOUR NEXT TRIP
Be specific so we can find exactly what you're looking for.