Hunter: ERIC LABELLE
Date: October 15-19, 2021
Hunt Taken: Greys River, WY Horseback Rifle Elk Hunt
Consultant: Patrick Kissel | Outdoors International
My dad and I had a ton of fun on this hunt. The Outfitter and his staff was great to work with.
We were the first hunters to arrive at camp and met the guides who were very friendly. We hunted hard and on the fourth day I was able to shoot a 5×5 and my dad missed a smaller branch antler bull. There was 8 hunters in camp. The first day 3 bulls were killed, including a really nice 6×6.
The next two days were hard hunting and nobody was able to fill their tags. We combined a few groups and my dad and I hunted with another hunter and his guide and on the 4th day, the other hunter with us, another hunter with another group, and I were able to fill their tags, and my dad had an opportunity to fill his tag. We left late on the 5th day after the guides packed out my bull (my dad took day 5 off, he was smoked from the day before) and we had not heard if that final hunter had a shot at filling his tag.
We slept on comfortable cots in wall tents with wood burning stoves that slept 3. We stayed warm every night. The food was the best part of this hunt. The camp cook did an awesome job with preparing breakfast and dinner, and after breakfast there was plenty of food to pack your own lunch.
Our elk hunting guide was a young first year guide that went through the Outfitters' guide school this past summer. He was a very friendly guy and we got along great. After a few years experience he'll be a really good guide, but we could tell he is still learning the ropes with horses and elk hunting. He did get us on bulls and had great eyes for glassing. The other guides were pretty well seasoned, knowledgeable, and friendly.
The terrain is pretty rough. I am not a horse guy and some of the climbs we took on horses were on the edge of my comfort zone. The horses were generally really good. I did have one that bucked me right when I got on it but other than that the horses were awesome. We climbed to some areas that we could not ride the horses to, so we walked them, and even went to some areas that were so steep we had to tie off the horses and climb on foot. Be prepared to do some climbing and descending in some steep and snow covered country up at around 10,000 feet.
Overall this was an adventure and both my dad and I had a great time. I would not hesitate to book with this outfitter again.
Get More Information About This Trip
How would you rate your trip overall? Good
How were your guide(s)? Fair
How was your lodging? Good
How was the food? Great
How was your outfitters communication? Good
How physically demanding was your trip? Difficult
Do you have anything to add about your outfitter?
How would you rate your consultant? Great
Do you have anything to add about your consultant? Great follow up and provided great advice. I would use Patrick again to recommend a hunting trip to me any day.
Would you book another trip with OUTDOORS INTERNATIONAL in the future? Yes
Can we use your stories and/or photos on our website? Yes
Can we use this in social media? Yes
Ask Us About a Hunt
Request pricing and availability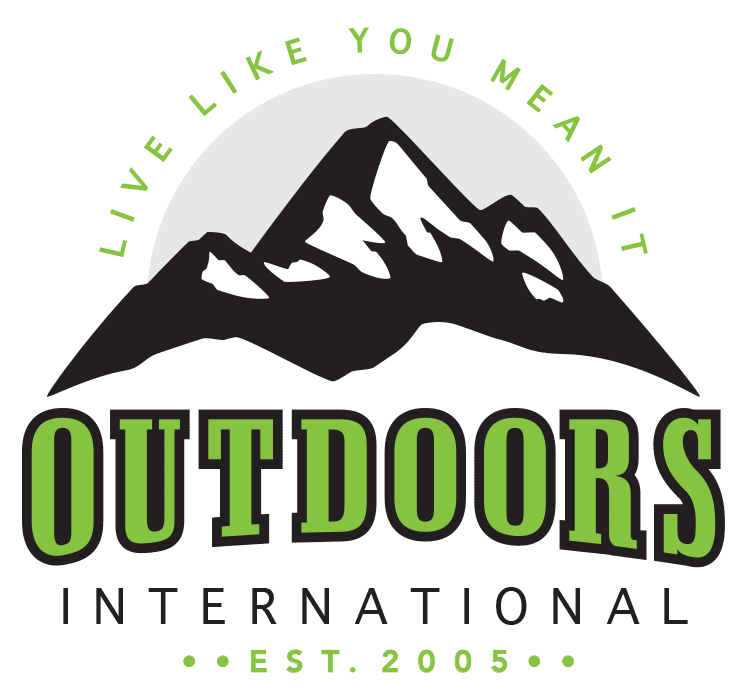 Discover why thousands of people have trusted Outdoors International to help plan their hunt.
Outdoors International has a team of hand-selected hunting experts to help you book your next hunt. Our job it is to help you in researching, booking and planning a great hunting trip with one of our amazing outfitter partners around the world.
My hunt was absolutely top notch.
The outfitter is a fantastic man and incredibly hard working and knowledgeable, there is no doubt he will do everything within his power to make peoples hunts successful and enjoyable. I plan to do it again with him next year for sure.
Wade Zuver
Our hunt was excellent.
We saw bucks every day along with all other sorts of wildlife. Mountain goats, bears, and foxes were common sights. Fishing and crabbing was special bonus. The food was excellent, the crew was amazing. Outdoors International did a great job of finding exactly what we were looking for.
Jesse Neveau
What an amazing experience!
The hunting lodge was out of this world!, Rooms, food and the scenery were all A+. Our guide was exceptional and had us on Shiras moose all five days. We saw over 30 total with at least 10 bulls. They had a plan for everything including taxidermy and game processing.
Kayla Redmon
LET'S START PLANNING YOUR NEXT TRIP
Be specific so we can find exactly what you're looking for.