HUNTER: Patrick Kissel
TRIP TAKEN: Wyoming Elk Hunt
CONSULTANT:  Outdoors International
October 21, 2021
We hit the hot and dusty at about 1pm I was ready but my ass sure wasn't! We rode and led the horses about 5.5 hours to camp. It was a beautiful ride covering lots of country and we got there just at dark. The other mules and horses came running across the meadow to meet us, cook Ron was making a Dutch oven apple pie over coals and Terry met us to start to unload the gear we packed in. We didn't see any elk on the way in but a few bighorn sheep were feeding in the slide.
After a hearty dinner I packed up my stuff for the next day where my brother and I would hike on foot from camp to a big glassing knob. You can utilize the horses to get up to different areas but we are young and like the idea of being on foot. The other two hunters in camp will ride off in different directions. Sounds like there are enough elk around and they have been close at filling their tags.
The weather was warm today 45 or so and all the snow from a few days prior has melted just a bit up high is all that's left. Hopefully we get a few inches of snow and cold weather which will hopefully trigger the migration and push more big bulls over.
My dad killed a great 6×6 a few days ago on the ride in to camp.
October 23
Yesterday we hiked up a couple thousand feet to a glassing knob and immediately spotted a really nice bull across the drainage, another group of cows with a 300 class bull in it and some other cows. This is big country and they were all one or more miles away. We stayed up all day glassing and saw a few more cow elk, some deer and one small bull at dark.
Today we hiked back up to the same point and had told Mike the other hunter and his guides Justin and Derrin about the bull across the creek on their side we had seen the previous day. They had planned to hunt up the ridge after it got light. We saw the bull again and then spotted those guys going up the ridge. They ended up being able to spot the bull bedded and shoot 330 yards across canyon. We heard the shot from two miles away and never saw the bull come out. We were stoked! That was the only bull we saw that day and when we got back to camp we were able to put hands on Mikes 350" class bull! A beautiful 6 point with ivory tips, wide and heavy.
Mike was stoked and rightfully so!
October 25
Again yesterday we hiked up to the same glassing points and were still unable to turn up the bull my brother had seen a few times before I got in to camp. The 3" of snow that fell the evening before had nearly melted and we only saw cows and deer all day.
This morning we decided on going up a different ridge to look back into the deadfall and drainage that he had seen the bull in a few times.
It was a warmer morning and the hiking was brutal! It was like a giant game of pick up sticks we were forced to be a part of. Over and under deadfall the entire way. We found some mule deer right at first light then a bull! Not in the spot we expected but again across canyon. We got him in the spotter and I quickly said "yup! No question on that one!"
It took me a little over an hour to go 1000' down and back up 1000' to a vantage point where I could look down into the re growth they were feeding in. I didn't see any of the cows or the bull and figured they were in the thick stuff so I hunkered down for the day. We are supposed to get 4-6" of snow tonight so hopefully they will be up moving early and I'll get my opportunity.
Just at dark I had 6 cows and a spike bull come out of their bedding area and feed into the open in front of me. The big bull never showed.
October 27
Yesterday morning I sat around a fire until about 11:30 as it snowed 4 inches and we couldn't see to glass. I never did find that bull but had some cows and spike come past at 300 yards. He was a fricken stud too 360+ and super long beams, a real beauty.
Today it's blowing 25 and gusting 40 with some snow, tough conditions and I'll call it a weather day but saw some elk, deer and coyote tracks on the hike up. Tomorrow is going to be a moving day; I can feel it and I expect to see some new elk migrating into here from Yellowstone. I had a tree almost fall on me with the heavy winds. Shot a coyote right at last light.
October 28
I was very close on a 340 class bull this morning and followed him trying to get a shot across canyon but never did. I lost sight of him and he actually fed up toward me and behind me, caught my wind and was gone. All I needed to do was look behind me, he was only 50 yards! Shortly after we spotted a black wolf and my brother chased it up the mountain and caught up with it near Mikes bull kill sight from a few days earlier. It was a 110 pound female wolf, a certain elk killing machine following the migration out of Yellowstone. We both were about as happy with that as we would have been with a nice bull elk.
October 30
Day 10 of the elk hunt and we had this last morning to try for a bull before riding out. Yesterday we rode horses part ways and then hiked way up into a back bowl. An hour before dark we spotted 20 cows and a nice bull 1.5 miles away. We decided to dump in and go for it! We got into 100 yards of the herd feeding in timber at the last minutes of daylight but never found the bull before the light was out. It was a long 4 miles hike back up and over the 10,400' peak and we didn't get back to camp until late.
This morning still feeling confident at first light I spotted a bull, all I could tell was it was a bull and I was going after him. I climbed the ridge east of him to keep my wind right. I was always a step behind as he was higher on the mountain and out of range. I kept moving and lost him in the thick timber 1500' up from where I first saw him from. I was hopeful he bedded and I'd find him. From across the ridge at 270 yards I saw some fur in the trees, I moved over more deadfall, found a small opening and laid down for a shot confirming that it was a bull. I fired two shots into him and he fell over! I was freaking stoked and did some dancing and fist pumping on the side of the ridge. We worked our ass off for this bull.
Walking up to him I really had no idea if he was a rag bull or something better…it really didn't matter at this point but I was even more excited when I laid eyes on a beautiful dark horned 6 point with a drop tine! I've also got bragging rights over my dads bull on this hunt which is always nice since he's the kind of guy that will rub it in any chance he can.
Leaving Wyoming with a big grin I can't wipe off.
This outfitter has great stock, gear, and guys working for him. The accommodations were fit for an 18 mile deep into the wilderness camp and we sure didn't go hungry! Plenty of country to hunt in this limited entry area and I will go back and hunt with this outfit in his general camp once I get a few preference points to do so. He again went 16 for 16 in his general camps with some very quality bulls being taken.
How would you rate your trip overall? Great Outfitter and we will certainly go back to hunt general season once we have a few preference points.
How were your guide(s)? Great
How was your lodging? Good
How was the food? Good
How was your outfitters communication? Great
How physically demanding was your trip? Difficult
How would you rate your consultant? Good
Would you book another trip with OUTDOORS INTERNATIONAL in the future? Yes
Can we use your stories and/or photos on our website? Yes
Can we use this in social media? Yes
Ask Us About a Hunt
Request pricing and availability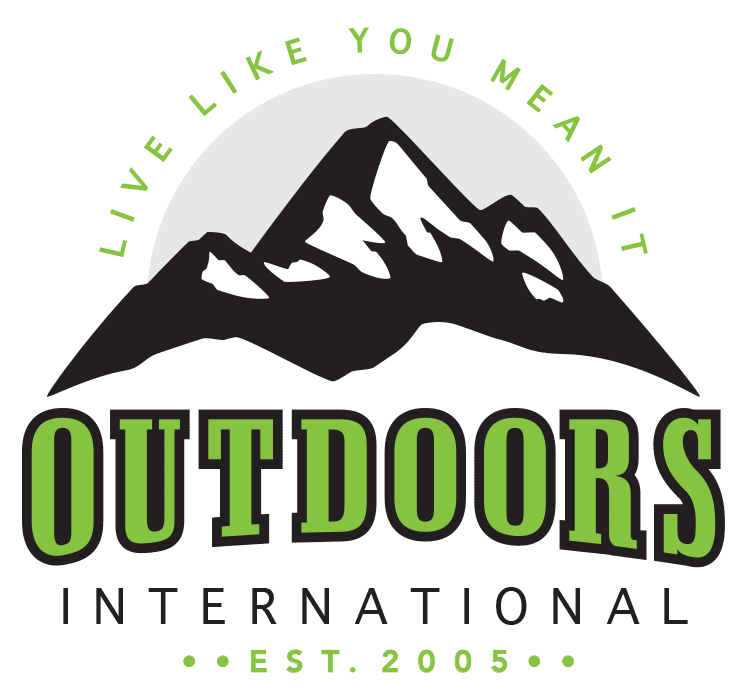 Discover why thousands of people have trusted Outdoors International to help plan their hunt.
Outdoors International has a team of hand-selected hunting experts to help you book your next hunt. Our job it is to help you in researching, booking and planning a great hunting trip with one of our amazing outfitter partners around the world.
My hunt was absolutely top notch.
The outfitter is a fantastic man and incredibly hard working and knowledgeable, there is no doubt he will do everything within his power to make peoples hunts successful and enjoyable. I plan to do it again with him next year for sure.
Wade Zuver
Our hunt was excellent.
We saw bucks every day along with all other sorts of wildlife. Mountain goats, bears, and foxes were common sights. Fishing and crabbing was special bonus. The food was excellent, the crew was amazing. Outdoors International did a great job of finding exactly what we were looking for.
Jesse Neveau
What an amazing experience!
The hunting lodge was out of this world!, Rooms, food and the scenery were all A+. Our guide was exceptional and had us on Shiras moose all five days. We saw over 30 total with at least 10 bulls. They had a plan for everything including taxidermy and game processing.
Kayla Redmon
LET'S START PLANNING YOUR NEXT TRIP
Be specific so we can find exactly what you're looking for.
Apply to Win a Trip in the OI Draw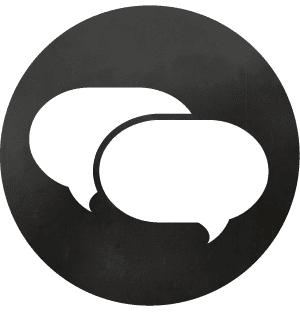 Step 1
Browse the active draws above.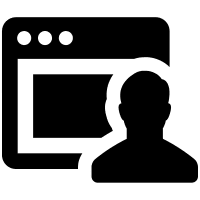 Step 2
Apply for any trip(s) that interest you as many times as you want to increase your odds.
For every $100 spent, you'll receive a free entry for our Yearly Grand Prize.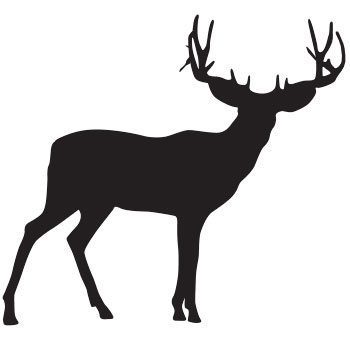 I am so grateful for the opportunity
"Thank you to Outdoors International, all the PHs and their awesome staff. I made some new friends and will be back to Africa to see them again 100%."
-Brye Mangum | 2023 Winner
Thank you Outdoors International
"Very excited for the trip! I'll be bringing my dad along with me. If you haven't put in for the OI draws you should these guys are legit!"
-Tyler Kirk | 2018 Winner
It was the trip of a lifetime!
"I won an OI Draw and it turned out to be one of my most memorable and rewarding hunts. I always dreamed about Africa, but never thought it'd be a reality for me."
-Dason Lasater | 2018 Winner
Subscribe for Notifications