Hunter: Patrick Kissel
Date: November 8, 2021
Trip Taken: Frank Church Wilderness Mule Deer Hunt
Consultant: Outdoors International
November 8
We flew in to the airstrip in the middle of the Frank Church via two Cessna 206's it was a beautiful flight. The guides and pack string were waiting for us as we landed. After we were all packed up we rode in 2.5 hours to our camp. Along the way we saw 5-10 does and 2 smaller bucks.
We walked out from camp and glassed that evening. Paul, myself and our guide Steve went one direction and my dad, brother and guide Tanner went another. We glassed 30 or more does and 5 smaller bucks while the other group saw a dozen does and 5-6 bucks where one was a really nice buck. Hopeful tomorrow morning they can find him again and my dad can get within range.
I have been looking forward to this hunt for a long time and I'm so happy to be here. Excited for what tomorrow and the week brings!
November 11
Yesterday was a big day, my Dad connected on a great 5×5 mid morning, we could hear the shot a mile or more away from where we were glassing. By then Steven, Paul, and I had already spotted 30 some does and 10 or more small bucks. This was the normal, I was impressed with the number of deer we were seeing each day and knew at any moment a big deer would show up to check the does.
In the afternoon of glassing, fresh off a mountain snooze Paul spotted a buck. He was 1.5 miles away but we could tell in the spotting scope he had a big frame and was a worthy deer no doubt. So we packed up and hiked around and down then up onto the ridge where he was bedded. At about 275 yards Paul's rifle sent a perfect shot, I was able to watch the bullet in my spotting scope with a glee of sunshine travel from the end of the rifle to the deer. A sight I won't soon forget. This buck definitely grew once we came upon it, we knew it had a good frame but couldn't see the extra eye guards or the kicker off his left forks. It was a stud wilderness deer, dark horned and heavy, just what I imagined and hoped one of us would find on this hunt!
That evening I got to see dads buck for the first time. It too was a great wilderness mule deer, heavy and tall. We were all stoked and celebrated accordingly that evening.
I should also note that after dad shot his buck Guide Tanner and my brother Aj went to chase the wolves that howled all night and all that morning. They never did connect on one but were very close to the pack of seven.
Today we spotted some small bucks and plenty of does along with a very nice 6 point bull elk. It's just a matter of time until we find another big deer.
November 13
I went in for a stalk with my bow on a heavy 4 point. I got in close, 40 yards before he, eight does and a smaller buck busted me. I just couldn't find a shot through the buck brush as all I could see was his neck and rack above the brush. As they bounded off a shot rang off from the next ridge over, I was certain it was AJ and Tanner.
After I blew the stalk we decided to go into the bowl behind camp again as we hadn't been there in 2 days. I stalked a heavy tall 3 point two times but was never able to get closer than 70. I then found a 3×4 and dropped back in, again I got to within 60 of him and his does but no viable shot. I got 4 stalks in with my bow on the last full day.
Aj got himself a nice 5 point and was very happy with his hunt and the stalk they put on him to get in position.
November 14
I was able to get a bonus morning and hunt until 11pm. We all glassed the first ridge in the morning – for its closest to camp and easiest to get one packed up and ride out all in the same day.
I spotted the heavy 4 point from the day before and began to work around with my bow for a stalk. Before I dropped in the trees after him I saw my brother coming around with the rifle and figured the group had another buck spotted. Sure enough, over on second ridge my dad spotted a nice 4 point with a broken tine he had seen early in the week. We ran around another mile or more and as I was hoping to stalk in with the bow he had us busted at 220 yards…I grabbed the rifle and finished out the week with a bang!
We got photos and had him quartered just as Steven rode down the ridge with the pack horses. We rode out and met the rest of the crew down the trail. What a great week in the wilderness of Idaho! These mountains are as rugged and beautiful as I expected. The Frank Church Wilderness is rich with plenty of mule deer to satisfy any hunter. I know my dad had a great trip and that was the main point of this one. I think he's ready to rebook!
The owner of this outfit has been guiding these wilderness hunts since 1981…his son Steven who guided us and ran the camp undoubtedly has it figured out. Tanner the second guide and Natalie our camp cook were equally great! Both Steven and Tanner have spent seasons guiding in Alaska and I have full confidence in them as guides. Camp was great and we sure didn't go hungry!
After so many years operating out of this camp they sure have it figured out and know where the deer travel.
How would you rate your trip overall? Great. I plan to go back in 2023 with my dad for another trip. He always wanted to hunt in the Frank and he absolutely loved this hunt!
How were your guide(s)? Great
How was your lodging? Good
How was the food? Great
How was your outfitters communication? Good
How physically demanding was your trip? Moderate
Would you book another trip with OUTDOORS INTERNATIONAL in the future? Yes
Can we use your stories and/or photos on our website? Yes
Can we use this in social media? Yes
Ask Us About a Hunt
Request pricing and availability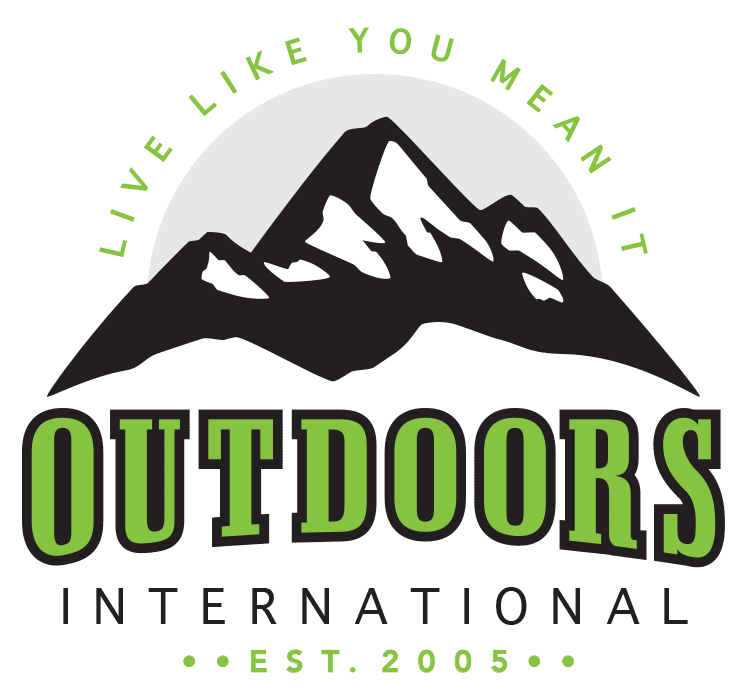 Discover why thousands of people have trusted Outdoors International to help plan their hunt.
Outdoors International has a team of hand-selected hunting experts to help you book your next hunt. Our job it is to help you in researching, booking and planning a great hunting trip with one of our amazing outfitter partners around the world.
My hunt was absolutely top notch.
The outfitter is a fantastic man and incredibly hard working and knowledgeable, there is no doubt he will do everything within his power to make peoples hunts successful and enjoyable. I plan to do it again with him next year for sure.
Wade Zuver
Our hunt was excellent.
We saw bucks every day along with all other sorts of wildlife. Mountain goats, bears, and foxes were common sights. Fishing and crabbing was special bonus. The food was excellent, the crew was amazing. Outdoors International did a great job of finding exactly what we were looking for.
Jesse Neveau
What an amazing experience!
The hunting lodge was out of this world!, Rooms, food and the scenery were all A+. Our guide was exceptional and had us on Shiras moose all five days. We saw over 30 total with at least 10 bulls. They had a plan for everything including taxidermy and game processing.
Kayla Redmon
LET'S START PLANNING YOUR NEXT TRIP
Be specific so we can find exactly what you're looking for.