A new world record Marco Polo sheep has been set! Safari Club International has officially recognized the trophy, measuring an incredible 72 x 71 inches and scores 256. It surpasses the previous Number One by 4 3/8 inches. The Marco Polo is considered one of the finest wild sheep and is one of the very top hunting trophies. A member of the Asia 8 for good reason, these sheep rarely descend below 10,000 feet.
World Record Marco Polo Sheep
The new world record Marco Polo ram was taken by Hossein "Soudy" Golabchi, who also holds the Number Two and Number Three spots in the SCI Record Book for Marco Polo. In fact, Golabchi, who is well known in sheep hunting circles, holds seven of the Top 10 Marco Polo trophies.
Hossein Golabchi won the second annual Ovis award.
The second annual Ovis Award was presented on January 25, 2003. It was a remarkable event where Hossein Golabchi, widely known as Soudy, hailing from Augusta, Georgia, was honored as the recipient. Soudy Golabchi, originally born in Iran, embarked on a journey to the United States during his youth. As a visionary entrepreneur, he established Golmar Construction and Development Co. in Augusta, a thriving venture that has achieved great success. Soudy's contributions to both the business realm and his community are truly remarkable.
Soudy's passion for hunting ignited during his early years in Iran, when he was just 16.
Initially, he did not embark on trophy hunting, but rather pursued hunting as a recreational pursuit. However, his perspective shifted after becoming an American citizen in 1980. Since then, he has embarked on trophy hunting expeditions across the globe, including multiple visits to his homeland, Iran. Soudy's hunting expeditions have yielded an impressive tally of 65 wild sheep and 34 wild goats. Notably, this count does not include the multitude of Iranian sheep he hunted as a young man. His pursuits encompass an extensive range of 25 distinct species/subspecies of Capra (wild goat) and 35 species/subspecies of Ovis (wild sheep). Accomplishing three Grand Slams in his hunting endeavors, Soudy stands on the precipice of completing a fourth, needing just one more remarkable ram.
Around 1990, Soudy developed a profound fascination for hunting the majestic Marco Polo in Tajikistan.
This obsession led him to embark on 16 expeditions to the awe-inspiring Pamir Mountains. Astonishingly, out of the 11 or 12 Marco Polos he has successfully taken down, seven have surpassed the remarkable 60-inch mark, earning him great acclaim. In his home state of Georgia, Soudy has dedicated several years to enlightening young individuals about the importance of wildlife conservation. He has established a museum and trophy room housing an extensive collection of over 400 wild animals from around the world, showcasing the incredible diversity of over 225 different species. It is within these premises that he conducts enlightening training sessions for enthusiastic young minds. Soudy's unwavering commitment to conservation places him in a league of his own.
Over the past few years, Soudy has collaborated extensively with prestigious organizations such as GSCO and SCI in an endeavor to enhance trophy classifications. His interest in this area has been long-standing, and when called upon to lend his expertise, he readily accepted the significant responsibility. Notably, he spearheaded the committee responsible for Iran's trophy classification, working diligently with various sheep and goat species. Soudy's multifaceted identity as a trophy hunter and a staunch conservationist showcases his exceptional character. Undoubtedly, his invaluable contributions make him an exceedingly worthy recipient of the second annual Ovis accolade.
Soudy Holds Numerous World Records
Besides having numerous poli over 60 inches, he has hunted sheep in just about every conceivable place on earth, and he holds a number of world records as well as numerous top-ten heads. Soudy has close to 100 wild sheep hunts to his name, and once you have reached such a phenomenal number you can only write a book about the most interesting hunts and the highlights of your career, which is exactly what he has done.
Whether it is the North American Grand Slam of Sheep, the huge argali rams of Central Asia, or the urials of his native Iran, Soudy has hunted them all . . . plus some, including most ibex, markhor, and chamois. This is a phenomenal story of a single-minded obsession that has taken the author more than four decades to fulfill.
Buy the Book on Amazon
Where to hunt Marco Polo Sheep
The hunt is usually conducted at altitudes of 15,000 – 18,000 feet. Top physical condition is required. High altitude sickness with pulmonary edema, which strikes some hunters, may require emergency evacuation. One should not attempt this hunt without a thorough medical examination. Here are some more things to consider before booking your Marco Polo hunt.
Tajikistan
Tajikistan is the premier destination for Trophy Marco Polo Sheep Hunts, and for good reason, it consistently produce the biggest rams! Sheep hunting season in Tajikistan is September through March.
Kyrgyzstan
Because of the permitting, this is a hunt you will absolutely want help booking.  We hand deliver your export permit to the proper US office and see it through the entire process. Ibex and Asian wolves are also available on a trophy fee basis. Hunting season in Kyrgyzstan is March-April and August 15-December 15.
Ask Us About a Hunt Request pricing and availability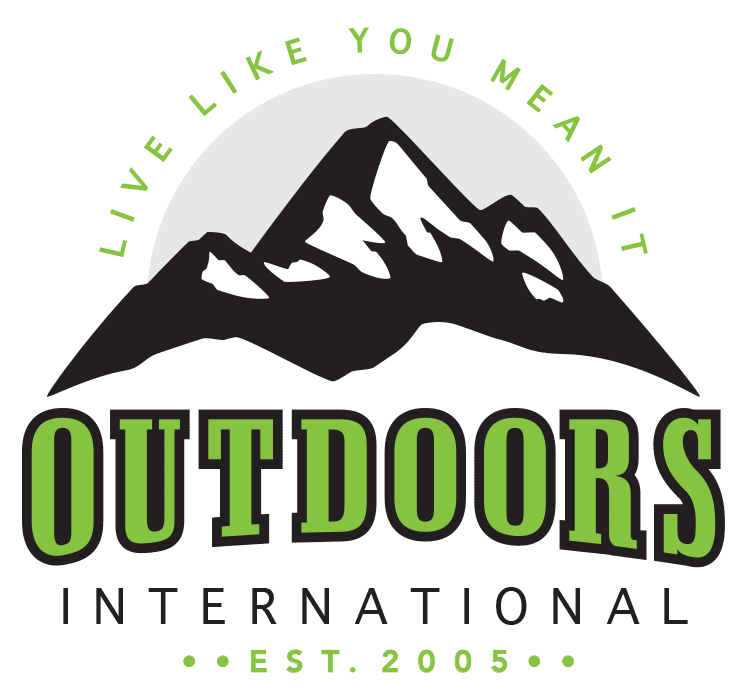 Discover why thousands of people have trusted Outdoors International to help plan their hunt.
Outdoors International has a team of hand-selected hunting experts to help you book your next hunt. Our job it is to help you in researching, booking and planning a great hunting trip with one of our amazing outfitter partners around the world.
My hunt was absolutely top notch.
The outfitter is a fantastic man and incredibly hard working and knowledgeable, there is no doubt he will do everything within his power to make peoples hunts successful and enjoyable. I plan to do it again with him next year for sure.
Wade Zuver
Our hunt was excellent.
We saw bucks every day along with all other sorts of wildlife. Mountain goats, bears, and foxes were common sights. Fishing and crabbing was special bonus. The food was excellent, the crew was amazing. Outdoors International did a great job of finding exactly what we were looking for.
Jesse Neveau
What an amazing experience!
The hunting lodge was out of this world!, Rooms, food and the scenery were all A+. Our guide was exceptional and had us on Shiras moose all five days. We saw over 30 total with at least 10 bulls. They had a plan for everything including taxidermy and game processing.
Kayla Redmon
LET'S START PLANNING YOUR NEXT TRIP
Be specific so we can find exactly what you're looking for.