Hunter: Cory Glauner
Date: October, 2014
Trip Taken: Quebec Red Stag Hunt
Hunting Consultant: Outdoors International
If you are anything like me, when you think about red stag hunting, you instantly think of New Zealand. Even though they are native to Europe, most people do… and for good reason. New Zealand is where it's at for monster stags and it is a beautiful country with lots of other awesome critters to hunt, including tahr and chamois. Both of which are high on my bucket list, although I also want to hunt stags in Argentina…by the way, there are BIG free range stags in Argentina. too many choices!
All of that said, if you live in North America, getting to New Zealand is no small trip… so if you are after a trophy stag, and it doesn't matter to you where you hunt it, we have an option for you closer to home. We flew into Montreal, Canada where we were met by one of the guides. He took us to a nice restaurant, and then drove us about two hours to the hunting lodge. Since I was bow hunting, I didn't require any permits or licenses. If I had brought my rifle, I would have needed a gun permit.
This Quebec Hunting Lodge is 5-star.
It had a formal dining room, a big great room, high ceilings, a well-stocked bar, pool table, and more. It is…. NICE.
This is an estate hunt, not free range (as are most stag hunts), and we were hunting on the week that the elk rut and stag ruts overlapped, so on that first night we opened our windows and listened to the beautiful mix of roars and bugles. It was a very cool experience and I was excited to start hunting the next morning.
After our morning breakfast, we jumped in the Rangers with our guides and got started. The country we were hunting was hilly and pretty thickly forested with both pines and hardwoods. There was also a nice scattering of meadows and small swamps here and there. The colors were turning and the weather was beautiful.
Right off the bat we heard stags roaring and we saw two monsters… well, I thought they were monsters at the time.
Turns out they were just babies. We hunted all morning, went in for an awesome lunch and took a break to rest and shoot the bows, then went back out for the evening hunt. We heard lots of red stags roaring, and almost had a chance at one at the edge of a meadow, but he backed out right before I had a chance to shoot.
They were surprising cagey… for some reason, I didn't expect them to be all that hard to hunt, but they weren't a "gimme" for sure! We hunted until dark, and then went in for an INCREDIBLE supper (all of the meals were amazing) and cocktails.
I was blown away by the size of the stags we saw, and it was a nice surprise to learn how wily they were. I didn't expect that.
If you are wanting to hunt red stags, you should really consider this hunt.
Get More Information
We continued to hunt for the next few days and finally, our guides got a stag to coming in to their roars.
I was set up at the edge of some trees in a fairly open area. It all came together fast and I didn't think it was going to work out as there were four of us and we were trying to get it all on video. The big stag appeared at the other end of the meadow about 100 yards away and began to skirt along the edge angling towards us.
Just out of range he stopped and stared at us for a long time and I thought it was all over, but he finally started coming again. He stopped broadside within range, and I was drawn, but my cameraman whispered, "I can't see him in the camera." That sucked.
After about 20 seconds, he took a few more steps and he told me he could see him, but now he was behind a tree quartering away at a sharp angle, and I was going to have to thread the needle… watch the video… it was beautiful.
"So… now I have my big red stag. And I did it in North America. Do I still want to go to New Zealand? Of course!, but it will be to hunt tahr. Bring it!" – CORY GLAUNER
Outdoors International offers stag hunts all around the world, including classic New Zealand hunts, but you can find the North American red stag hunt I did.
Are you interested in booking a hunt?
Ask For Pricing or More Information
Here are some more hunts in that you might like:
Ask Us About a Hunt Request pricing and availability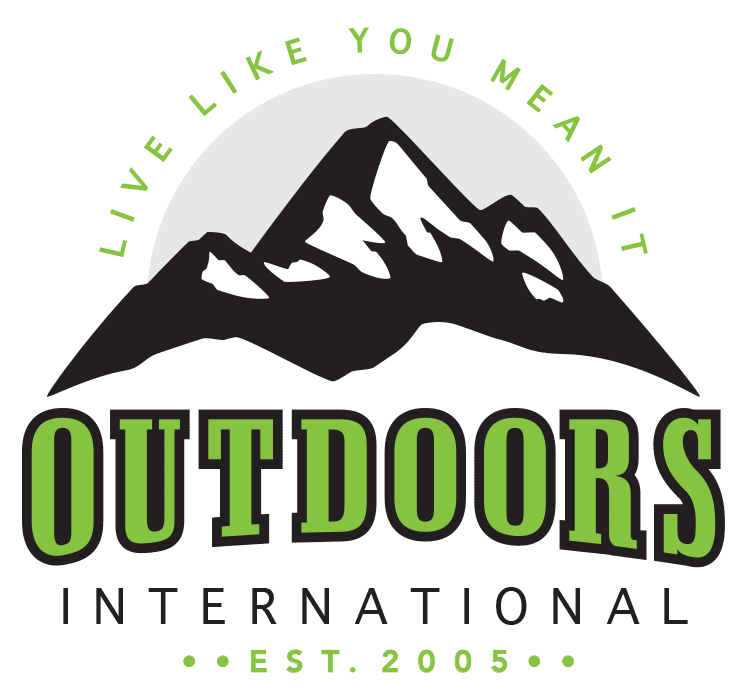 Discover why thousands of people have trusted Outdoors International to help plan their hunt.
Outdoors International has a team of hand-selected hunting experts to help you book your next hunt. Our job it is to help you in researching, booking and planning a great hunting trip with one of our amazing outfitter partners around the world.
My hunt was absolutely top notch.
The outfitter is a fantastic man and incredibly hard working and knowledgeable, there is no doubt he will do everything within his power to make peoples hunts successful and enjoyable. I plan to do it again with him next year for sure.
Wade Zuver
Our hunt was excellent.
We saw bucks every day along with all other sorts of wildlife. Mountain goats, bears, and foxes were common sights. Fishing and crabbing was special bonus. The food was excellent, the crew was amazing. Outdoors International did a great job of finding exactly what we were looking for.
Jesse Neveau
What an amazing experience!
The hunting lodge was out of this world!, Rooms, food and the scenery were all A+. Our guide was exceptional and had us on Shiras moose all five days. We saw over 30 total with at least 10 bulls. They had a plan for everything including taxidermy and game processing.
Kayla Redmon
LET'S START PLANNING YOUR NEXT TRIP
Be specific so we can find exactly what you're looking for.