Welcome to our comprehensive guide on hunting in Spain, where we invite you to discover a world of unparalleled thrills and breathtaking landscapes. As avid hunters ourselves, we understand the allure of pursuing your passion amidst Spain's rich natural beauty. In this article, we will delve into the diverse hunting opportunities, provide insights into local regulations, highlight prime hunting regions, and offer practical tips to ensure your hunting expedition is a resounding success.
Hunting in Spain: Podcast with Mat Cervantes
Listen in as Mat Cervantes, Outdoors International's European hunting specialist, discusses all things hunting in Spain, in particular Beceite ibex,
and what it's like to hunt and tour there.  Spain is an amazing place to chase several species of Spanish Ibex, fallow deer, Iberian red stag, as well as all kinds of cool critters. Spain is also one of the countries you can hunt with a bow in Europe. If you have any interest in hunting abroad, you will really enjoy this one as well.
The Allure of Hunting in Spain
Immerse Yourself in Spanish Culture and Tradition
Spain's deep-rooted cultural heritage celebrates the art of hunting, making it an ideal destination for both seasoned hunters and enthusiasts eager to experience something extraordinary. Embark on a thrilling adventure that not only allows you to connect with nature but also offers a unique glimpse into Spanish traditions and values. After an exhilarating day of hunting, indulge in Spain's renowned culinary delights. Sample traditional dishes showcasing the freshest local ingredients and savor the unique flavors of the region.
Abundant and Diverse Wildlife
From majestic red deer and agile mouflon to elusive chamois, four species of Spanish ibex and wily wild boar, Spain boasts a remarkable array of wildlife species. This biodiversity stems from the country's varied terrain, encompassing rugged mountains, verdant forests, and expansive plains. Such diversity ensures that every hunting expedition in Spain presents a fresh and captivating experience.
Pristine Natural Landscapes
Picture yourself amidst the awe-inspiring beauty of Spain's natural landscapes. Majestic mountain ranges, rolling hills, shimmering lakes, and meandering rivers create a tapestry that captivates the senses. The harmonious coexistence of nature and hunting opportunities in Spain allows you to appreciate both the chase and the magnificence of the surroundings.
Prime Hunting Regions in Spain
Spain's diverse geography provides a multitude of prime hunting regions, each offering unique hunting experiences. Let us explore some of the most renowned areas that will surely captivate your adventurous spirit.
Sierra de Gredos: A Mountain Paradise
Nestled within the central region of Spain, the Sierra de Gredos is a mountain range that enchants with its rugged beauty. Home to the native Iberian ibex, this region provides a challenging and rewarding hunting experience. The steep slopes, rocky outcrops, and dense vegetation make for an exciting pursuit that tests the skills of even the most seasoned hunters.
Cazorla, Segura, and Las Villas Natural Park: A Haven for Wildlife
Located in the province of Jaén, this vast natural park is teeming with wildlife, offering a splendid hunting environment. Here, you can encounter magnificent red deer, mouflon, and fallow deer, among others. The park's expansive area ensures ample space for thrilling hunts while providing an immersive natural retreat.
The Pyrenees: A Majestic Wilderness
Spanning the northeastern border of Spain, the Pyrenees showcase a majestic wilderness that entices hunters year-round. This region is known for its exceptional chamois hunting, as well as opportunities to pursue wild boar, roe deer, and red deer. Immerse yourself in the grandeur of the Pyrenees as you traverse its picturesque valleys and conquer its challenging peaks.
Bringing Your Own Gun to Spain
All Spanish consulates follow the same regulations, and the process is as follows. You will be asked to send the following documents:
legalized copy* of your passport
legalized copy* of your US hunting license stating that you have the right to hunt in the US.
*a legalized copy is a copy signed and sealed by a notary
Besides these copies you will need to fill out some specific forms that you will be sent. They are:
a translation of your hunting licence: a form in Spanish and English that you need to fill in with the info required
an application for special authorization to use your gun in Spain: a form that will ask you info on your guns: gauge or caliber, manufacturer and serial number, the dates that you will be in Spain, where you are going to hunt and your arrival and departure date.

Note: This form can be obtained from SOME consulate websites, however, you may need to call or email the consulate to a get a copy of these forms. Each consulate requires its own forms, and you may not use forms from other consulates that do not match the consulate you're obtaining your permit through.
To these documents you need to add
the invite letter that you receive from your outfitter
Fee  ($50.00 for U.S. citizens). They only accept Money-Order issued to: Consulate General of Spain.
Enclose a prepaid self-addressed US Postal Service envelope.
If I rent the gun will I still need a hunting permit for Spain?
Yes, you will need these documents if you are going to rent your gun in Spain as well. The process is the same, but as the gun is not your own gun, your outfitter will provide the exact info on the gun that you are going to use: gauge or caliber, manufacturer and serial number. This info on the gun will need to be stated in the application form for a special authorization to use your gun in Spain, form mentioned above. The Spanish Consulate will then issue a gun permit to use this specific gun in Spain.
Other Hunting Documents
Besides the gun permit for Spain, your outfitter will be in charge of providing the following hunting documents for you:
hunting license for your species
compulsory hunting insurance for your hunt in Spain
This is all the process that you need to follow when you apply for the gun permit for Spain.
We think you'll be surprised how affordable hunting in Spain can be, and we would love to help you book a trip of your own.
That's what we do, and we work with some excellent outfitters around the world. Embark on an unforgettable hunting journey in Spain, where rich cultural heritage, abundant wildlife, and awe-inspiring landscapes converge to create an unrivaled experience. Immerse yourself in the thrill of the hunt amidst stunning mountains, pristine forests, and expansive plains. By adhering to local regulations, exploring prime hunting regions, and following practical tips, you will elevate your hunting expedition to new heights. Discover the wonders of hunting in Spain and create memories that will last a lifetime.
Ask Us About a Hunt Request pricing and availability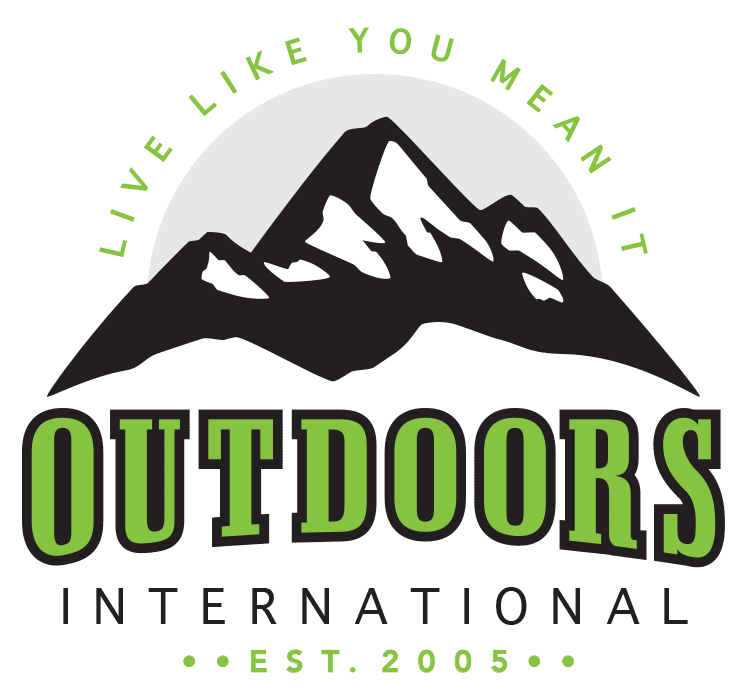 Discover why thousands of people have trusted Outdoors International to help plan their hunt.
Outdoors International has a team of hand-selected hunting experts to help you book your next hunt. Our job it is to help you in researching, booking and planning a great hunting trip with one of our amazing outfitter partners around the world.
My hunt was absolutely top notch.
The outfitter is a fantastic man and incredibly hard working and knowledgeable, there is no doubt he will do everything within his power to make peoples hunts successful and enjoyable. I plan to do it again with him next year for sure.
Wade Zuver
Our hunt was excellent.
We saw bucks every day along with all other sorts of wildlife. Mountain goats, bears, and foxes were common sights. Fishing and crabbing was special bonus. The food was excellent, the crew was amazing. Outdoors International did a great job of finding exactly what we were looking for.
Jesse Neveau
What an amazing experience!
The hunting lodge was out of this world!, Rooms, food and the scenery were all A+. Our guide was exceptional and had us on Shiras moose all five days. We saw over 30 total with at least 10 bulls. They had a plan for everything including taxidermy and game processing.
Kayla Redmon
LET'S START PLANNING YOUR NEXT TRIP
Be specific so we can find exactly what you're looking for.