September 15-23, 2020
All packed and ready for my hunting adventure to begin in Kotzebue, Alaska for grizzly bear and caribou. Well I'm checked in for my flight making one stop in Seattle and on towards Anchorage to spend the night before my next flight to Kotzebue, AK.
I have arrived in Kotzebue and now it is September 15, 2020 and the contact person is waiting for me to get this adventure started.
All my luggage arrived (duffle bag
, gun hard case my backpack and carry-on bag). My zipper on my carry-on bag broke and we are off to the grocery store and general store to get any supplies we may have forgotten. I bought some Cokes and replaced the zipper bag to put items such as snacks and other items, the weather is rainy, cold, foggy and the wind is blowing about 30 MPH. I was informed we will not be going out today and will be staying at Bibber's Β&Β where the owner and host has met us to give us our rooms. This lady is a hoot and will talk to you until you are blue in the face with complete boredom! … but her heart is in the right place.
For the next three days I' m stuck in the Β&Β because bear hunting in Alaska requires an Alaskan Guide.
It is now September 18, 2020 and we are crossing the Bering Sea in a 21 foot (2٥ miles) Aluminum Boat. Once across the Bering Sea we travel about 75 miles up-river and streams (an area where no planes are allowed to land or take off owned by the Indians of the region). Well it is about 3:00 PM and we have finally reached the site where we are going to set up our tent and camp and make us something hot to eat. My guide is a terrific guy to be hunting with. He is in his early 30's and easy going and has a heart of gold.
My guide tells me it's time to go hunt a Grizzly!
…so we gather what we need put it on the boat and head out to where we are going to scout and look for bears. It is about 5:30 pm and we have arrived. We get out of the boat and walk about 30 minutes through the woods getting to the open areas of the streams hoping to see bears. Now it is close to 7:00 pm and it seems bears are coming out everywhere. We see sows with cubs, sows without cubs, young boars and a couple bears that could be shooters, but we are not really into position to shoot. Tonight we saw 18 bears but decided to come back tomorrow morning early to get in better position to put a stalk on the male boar which we feel is about an 8 foot bear.
The next morning about 5:00 AM I wake up to pee and can't stand up.
I'm dizzy, head is spinning and nauseated. I have no idea what is going on. My guide is getting concerned as I am also. Nothing like this has ever happened to me. He is texting the outfitter on the inReach describing my condition. They are concerned that I may have had a mini stroke, but my vision is not blurred nor is my speech. I am staying in my sleeping bag
on my cot
hoping to feel better but not. The precautionary measures now is pack up and a the bush pilot will meet about two hours away to pick me up in his plane and take me to the hospital to the doctor in the Emergency Room to get checked out.
I am back in Kotzebue now in the Emergency Room getting check out.
He tells me he thinks it is vertigo
and not to go out into the bush or hunt for 48 hours to see how I am feeling.
Now it is September 22, 2020 and I am cleared and feeling 100% better.
Weather is better too!!! …cloudy, rainy, and cold but clear to take another boat ride for four hours back to where we saw all those bears before I got vertigo. We are finally back at the same place, made our camp and ate lunch. Looking out of the tent having lunch I see 80 yds from me a sow bear with two cubs. What a neat sight!
We decided to leave a little early to the site we previously seen the bears. The tide has come up about 2 feet so we were able to go further upstream without having to go through the woods especially at night if we were able to shoot a bear. It is now about 6:00 PM all set up in an area surrounded by a few washed up trees to give us cover if the bears come out of the areas we saw them before. We should be in great shape for a bear. My shot would be around 200-250 yards which is very doable.
Now it is about 7:00 PM and no bears and getting a bit disappointed we saw nothing.
All of a sudden my guide nudges me and tells me behind us about 1,500 yards on the other side of the river is what he thinks a big boar grizzly bear. We watch him walking down the bank looking for salmon but on the other side of the river bank. Then the bear decided to swim across the river to our side. That is when he says bears can't see when they are swimming and tells me lets run down the shoreline while the bear is swimming. We run about 500 yards and my heart is pumping and the adrenaline is flowing. The bear now is just walking down the gravel bank unaware that we are there.
I am trying to position myself for the shot…
First I am in the prone and I am too low. I am looking for a rest but nothing is there for me to rest my gun. Now the bear is about 200 yards still walking straight towards us. I get down on one knee, no rest, free handed aim and trying to control my breathing. I take a breath blow it out halfway, focus and shoot and the bear is about 150 yards and drop him with one shot. He lets out a death bellow and my guide tells me it's one of the best shots he has seen in a long time. My Sauer 300 Win Mag hits the bear's heart and it was instant death. Guide is jumping up and down with excitement. He goes back to the area we were hunkered down to get his pack. I am standing there in amazement thinking about what has just happened. It is probably one of the best stalks of my life. I am waiting for my guide to walk with me to see the bear. I want this to be a team effort as we did this together. I want both of us to see this bear at first sight together.
The closer we get the more we know this is a special bear.
This is a bear I am proud to have and I will never lose the memory. I give thanks for being allowed to take such a fine animal. Now the work begins after we take lots of pictures. We start skinning the bear yelling "Hey Bear" about every 10 minutes just to let other bears in the area know we are here. It is about midnight when we get back to the camp. We have dinner and I break out a pint of Bullet Bourbon to toast and celebrate. We then call it a night and fall asleep content after a fabulous hunt for my grizzly bear. The bear weighed about 800 pounds and he estimated it squaring close to 8 feet!
We wake up about 9:00 AM and start to pack up out camp for our 4 hour boat ride back to Kotzebue. The winds are beginning to pick up and we have a feeling crossing the Bering Sea is going to be a bit rough.
We are back in civilization and it's September 23.
We pull into the harbor and the van is there to get our gear to go to the airport where headquarters are to talk about the hunt and possible stay longer to go after caribou. The large tent at the airport hanger is heated and we ordered Philly Cheesesteaks for lunch. They check out all my paperwork to take over to the Alaska Fish and Game to be processed and then my bear's cape & skull is taken to a freezer for the flight home. The outfitter comes over to me and and tells me that the caribou have migrated out of the area and the hunters out there have not seen a caribou for days. He suggests forgetting to hunt caribou and come back next year. I agree. The trophy I have taken is well worth the whole hunt.
I go back to Bibbers Β&Β for my last night in Alaska.
I leave at 12:55 PM and arrive in Seattle at 7:25 for the evening to sleep in a nice bed and have a good dinner. When I arrived in Seattle, Washington I went down to the baggage area and spoke with a representative with Alaska Airlines. I asked them If they could hold my duffle bag, rifle case and frozen bear skin until the next morning. They were so accommodating and even put my bear in their freezer. I woke up the next morning at 7:00 AM for my last leg of my flight at 10:40 AM to Houston. When I got to Houston, Texas all my luggage was there. Alaska Airlines 5 stars for you making my entire flight GREAT!
Hunt Report
Incredible area and operation. Very accommodating. I would hunt with them again.
Overall, my trip was amazing.
My outfitter's communication before, during and after the trip was perfect.
My guide was incredible.
Physically, the trip was moderate.
The food was good.
The accommodations were good.
Would you book another trip with OUTDOORS INTERNATIONAL in the future? Yes. Kyle's communication before, during and after the trip was perfect, I couldn't have asked for more. This is the second hunt I have booked with Kyle Hanson and have nothing but great things to say. He has taken great care of me and my hunts!
Can we use your stories and/or photos on our website? Yes.
Can we use this in social media? Yes.
Ask Us About a Hunt
Request pricing and availability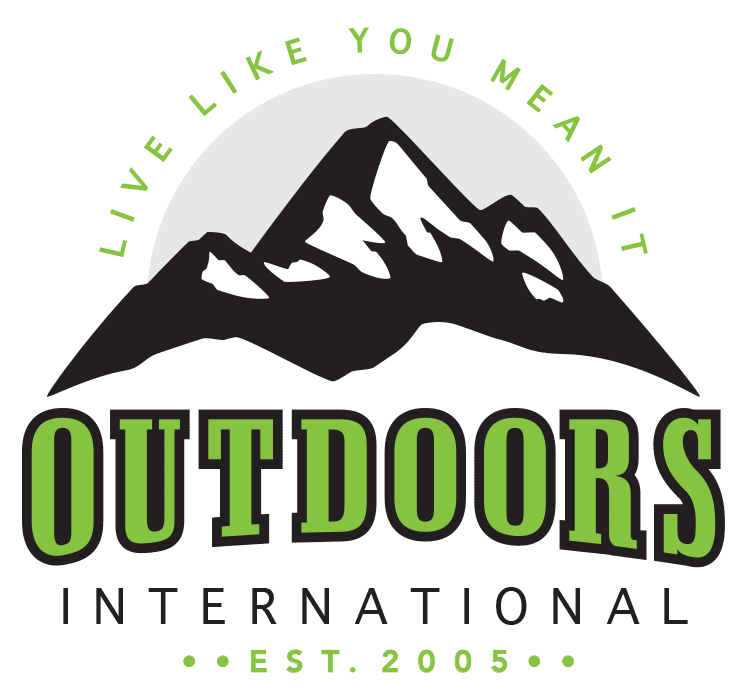 Discover why thousands of people have trusted Outdoors International to help plan their hunt.
Outdoors International has a team of hand-selected hunting experts to help you book your next hunt. Our job it is to help you in researching, booking and planning a great hunting trip with one of our amazing outfitter partners around the world.
My hunt was absolutely top notch.
The outfitter is a fantastic man and incredibly hard working and knowledgeable, there is no doubt he will do everything within his power to make peoples hunts successful and enjoyable. I plan to do it again with him next year for sure.
Wade Zuver
Our hunt was excellent.
We saw bucks every day along with all other sorts of wildlife. Mountain goats, bears, and foxes were common sights. Fishing and crabbing was special bonus. The food was excellent, the crew was amazing. Outdoors International did a great job of finding exactly what we were looking for.
Jesse Neveau
What an amazing experience!
The hunting lodge was out of this world!, Rooms, food and the scenery were all A+. Our guide was exceptional and had us on Shiras moose all five days. We saw over 30 total with at least 10 bulls. They had a plan for everything including taxidermy and game processing.
Kayla Redmon
LET'S START PLANNING YOUR NEXT TRIP
Be specific so we can find exactly what you're looking for.
Apply to Win a Trip in the OI Draw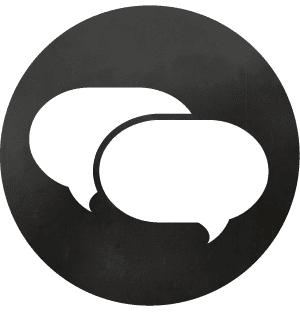 Step 1
Browse the active draws above.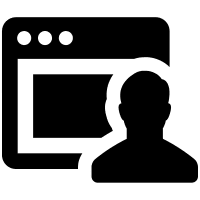 Step 2
Apply for any trip(s) that interest you as many times as you want to increase your odds.
For every $100 spent, you'll receive a free entry for our Yearly Grand Prize.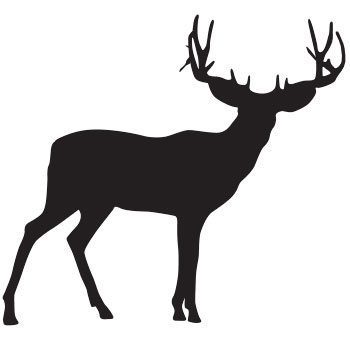 I am so grateful for the opportunity
"Thank you to Outdoors International, all the PHs and their awesome staff. I made some new friends and will be back to Africa to see them again 100%."
-Brye Mangum | 2023 Winner
Thank you Outdoors International
"Very excited for the trip! I'll be bringing my dad along with me. If you haven't put in for the OI draws you should these guys are legit!"
-Tyler Kirk | 2018 Winner
It was the trip of a lifetime!
"I won an OI Draw and it turned out to be one of my most memorable and rewarding hunts. I always dreamed about Africa, but never thought it'd be a reality for me."
-Dason Lasater | 2018 Winner
Subscribe for Notifications