Are you an avid hunter and angler looking for a unique adventure? Cast and blast trips offer a thrilling and unforgettable experience. These trips combine hunting and fishing into one action-packed adventure, allowing you to explore the outdoors and test your skills in two different activities. In this article, we'll cover everything you need to know about cast and blast trips, from what they are to how to plan your own.
What are Cast and Blast Trips?
Cast and blast trips, also known as cast and blast adventures, are outdoor excursions that involve hunting and fishing in the same trip.
Typically, these trips involve a morning or afternoon of hunting, followed by a fishing excursion in the afternoon or evening. Cast and blast trips can be customized to fit your interests and skill level, and can take place in a variety of locations, from remote wilderness areas to private hunting and fishing reserves.
Cast and blast trips offer a number of benefits to hunters and anglers. First and foremost, they provide a unique opportunity to enjoy two of your favorite activities in one trip. Cast and blast trips also allow you to explore new areas and test your skills in different environments. They can be a great way to bond with friends or family members who share your passion for the outdoors, and they can also provide a welcome break from the stresses of daily life.
Outdoors International can help you find a great cast and blast adventure with a vetted outfitter that fits your expectations.
Ask Us About a Hunt
Request pricing and availability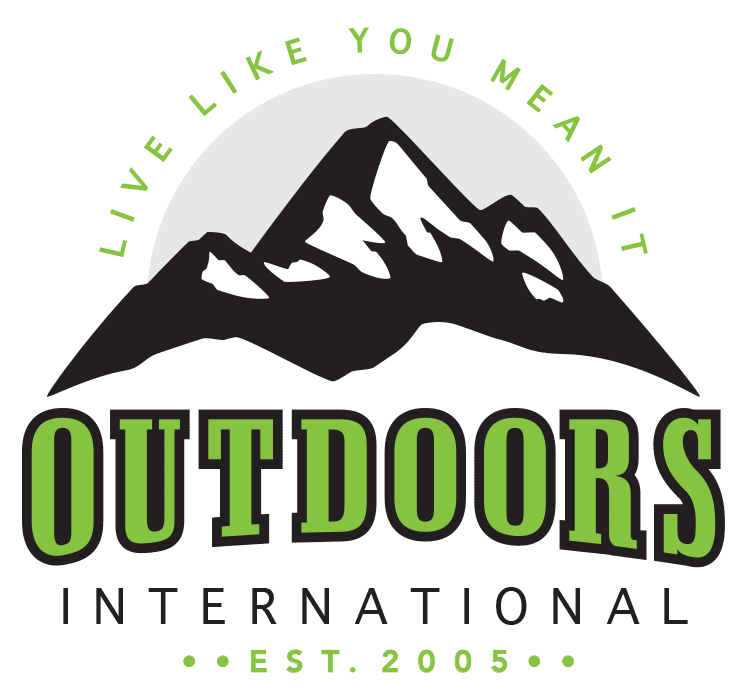 Discover why thousands of people have trusted Outdoors International to help plan their hunt.
Outdoors International has a team of hand-selected hunting experts to help you book your next hunt. Our job it is to help you in researching, booking and planning a great hunting trip with one of our amazing outfitter partners around the world.
My hunt was absolutely top notch.
The outfitter is a fantastic man and incredibly hard working and knowledgeable, there is no doubt he will do everything within his power to make peoples hunts successful and enjoyable. I plan to do it again with him next year for sure.
Wade Zuver
Our hunt was excellent.
We saw bucks every day along with all other sorts of wildlife. Mountain goats, bears, and foxes were common sights. Fishing and crabbing was special bonus. The food was excellent, the crew was amazing. Outdoors International did a great job of finding exactly what we were looking for.
Jesse Neveau
What an amazing experience!
The hunting lodge was out of this world!, Rooms, food and the scenery were all A+. Our guide was exceptional and had us on Shiras moose all five days. We saw over 30 total with at least 10 bulls. They had a plan for everything including taxidermy and game processing.
Kayla Redmon
LET'S START PLANNING YOUR NEXT TRIP
Be specific so we can find exactly what you're looking for.
Planning Your Cast and Blast Trip
If you're interested in planning a cast and blast trip, there are several things to consider.
First, you'll need to decide on the location for your trip. This will depend on a variety of factors, including your budget, the type of game and fish you want to hunt and catch, and your preferred style of hunting and fishing.
Once you've chosen a location, you'll need to decide on the type of lodging and accommodations you'll need. Many cast and blast trips offer all-inclusive packages that include lodging, meals, and equipment rental, while others require you to bring your own gear and make your own arrangements for accommodations.
You'll also need to consider the timing of your trip. Cast and blast trips are typically seasonal, so you'll need to plan your trip around the hunting and fishing seasons in your chosen location. You'll also need to consider the weather conditions and other factors that could impact your trip, such as wildfires or natural disasters.
Tips for a Successful Cast and Blast Trip
To ensure a successful cast and blast trip, there are several things you can do to prepare.
First, make sure you have the right gear for both hunting and fishing. This may include firearms, ammunition, fishing rods and reels, and appropriate clothing and footwear.
You'll also need to be familiar with the local hunting and fishing regulations in your chosen location. This may include obtaining the necessary licenses and permits, as well as following any specific rules or restrictions on hunting and fishing in the area.
Finally, it's important to be realistic about your expectations for your trip. While cast and blast trips can be a lot of fun, they can also be physically and mentally challenging. Make sure you're prepared for the rigors of the trip, and be open to learning new skills and techniques to make the most of your experience.
Obviously mixing your hunt with some fishing is a perfect combination.
Most often, with our cast and blast outfitters, you'll be hunting waterfowl or upland birds while you're fishing.
However, we do have some unique cast and blast trips where you will be big game hunting big game as well as bird hunting. Even some super awesome float hunts for moose or caribou where you can do some fishing along the way, and more…. With the right planning and preparation, we can create your own custom cast and blast trip that fits your interests and skill level.
BOOK YOUR CAST AND BLAST TRIP WITH OUTDOORS INTERNATIONAL