Hunter: John LaBanc
Date: 23-25 April, 2020
Trip Taken: Texas Hill Country Aoudad, Hog Combo Hunt
Consultant: Kyle Hanson | OUTDOORS INTERNATIONAL
I shot my Aoudad ram shortly after sunrise on Thursday, the first full-day of the scheduled 3 day hunt. Barry, my hunting guide, and I went out Wednesday, the evening of my arrival to scout Aoudad. We saw a herd of about 15 three different times, but too many eyes and we were busted each time.
We began Thursday morning at 0610 sitting in one of the ground blinds over a feeder.
Nothing came in. We left the ground blind at about 0730 to do some spot and stalk, hoping to catch the Aoudad feeding and not spook them. As we rounded a corner on our way to a ridge near a canyon in the side-by-side utility vehicle, Barry thought he saw something high on a steep incline in heavy brush. We stopped and I used my Vortex Fury binoculars
to confirm the sighting. We got out and started to stalk to the left thinking they might be grazing that direction.
We were walking on a narrow embankment when we suddenly and unexpectedly saw three rams grazing above us in heavy brush and about 100 yards away.
They were unaware of us. Barry set up the shooting sticks so I could mount my Winchester Safari Express 375 H&H shooting a Barnes 300gr TSX, but Barry got hung up on a cactus and could not move without alerting the Aoudad rams to our presence and to allow me to get a nice solid and steady shooting position.
I was in an awkward setup, but better than an off hand stance.
Barry felt the ram on the left was a very good shooter- nice wide base and beautiful chaps. I put the cross hairs of my Trijicon Accupower 1-8×28
on the shoulder of the ram which was quartered away, took a breath and pressed the trigger. The ram when down immediately and kicked for 5 seconds, staggered to his feet, and limped 10 yds into heavy brush and dropped. We could hear the gurgling breathing. We waited maybe 5 minutes, then stalked to the spot just after the rest of the herd ran off. The ram was dead in the dense brush.
Barry and I looked at each other with that satisfied and nicely done look.
Good news, we did not have to track a wounded ram.. Bad news, it would be a challenge to drag the beautiful Aoudad ram out of the dense brush without damaging the chaps. When we lifted the ram it was very heavy- Barry estimated 200 lbs. It had been a satisfying and rewarding spot and stalk after being busted three times by the herd on the previous evening. The terrain was slightly challenging from a physical point of view and very challenging from a being quiet point of view. Scree was everywhere and foot placement had to be precise to avoid the crunching sound of rock on rock and risk the Aoudad hearing us approach. My ram was very nice; not a SCI or Boone and Crockett trophy, but a very nice old ram. I will have the head and front legs mounted to highlight the beautiful chaps and bring the meat home.
That same Thursday evening, Barry dropped me off at a ground blind 68 yds. from a feeder.
The plan was to wait for hogs to come feed. The day was hot, 91 degrees. The animals were bedded down in the cool shade, so I expected nothing before last light. Finally, at 20:30 (8:30 pm) a nice old bore moved toward the feeder. I hit the illumination button on my Leupold VX-6HD 3-18×44
scope mounted on my 30-06 loaded with Hornady 178gr ELD-X. The illuminated reticle
allowed me to set the Cross-hair at the base of the hog's neck slightly above and in front of the shoulder. When the hog stopped to sniff the ground, I squeezed off a round and the hog dropped. More meat for the freezer.
I had scheduled 3 days to hunt Aoudad and wild hog and on day one I had taken both. An enjoyable and memorable hunt in the beautiful Texas Hill Country of Mountain Home, TX. You can bet I will be back to hunt with this outfitter again.
The outfitter has a variety of ranches and animals to hunt.
It is my understanding they have 27 ranches in the Texas Hill Country, West Texas and New Mexico. This is a reliable and trustworthy organization with strong Christian values. They accommodate a wide range of hunters from youth, beginner hunter, wounded warrior hunter with a wide variety of disabilities to the seasoned and experienced hunter. I will most assuredly be back to hunt with them, perhaps elk, pronghorn antelope, or mule deer.
Get More Information About This Trip
Overall, my trip was amazing, I couldn't have asked for more.
My outfitter's communication before, during and after the trip was good.
My guide was amazing.
Physically, the trip was moderate.
The food was good.
The accommodations were good.
This was my third hunt I booked with Kyle at Outdoors International. A sheep hunt in Hawaii scheduled for this Christmas, a spring black bear hunt in BC Canada for May of 2021. This hunt was a last minute add on hunt. I was scheduled to go on a Cape buffalo hunt in South Africa, but with the coronavirus pandemic, that hunt was postponed as SA closed its borders to all hunters from the United States. Since I had blocked my schedule for a hunt, I contacted Kyle and asked if he could find an Aoudad hunt on short notice. Within 24-hours he was back to me with this hunt. Kyle is responsive and a great facilitator. The outfitter he set me up with was first class.
Would you book another trip with us in the future? Yes.
Can we use your stories and/or photos on our website? Yes.
Can we use this in social media? Yes.
Ask Us About a Hunt
Request pricing and availability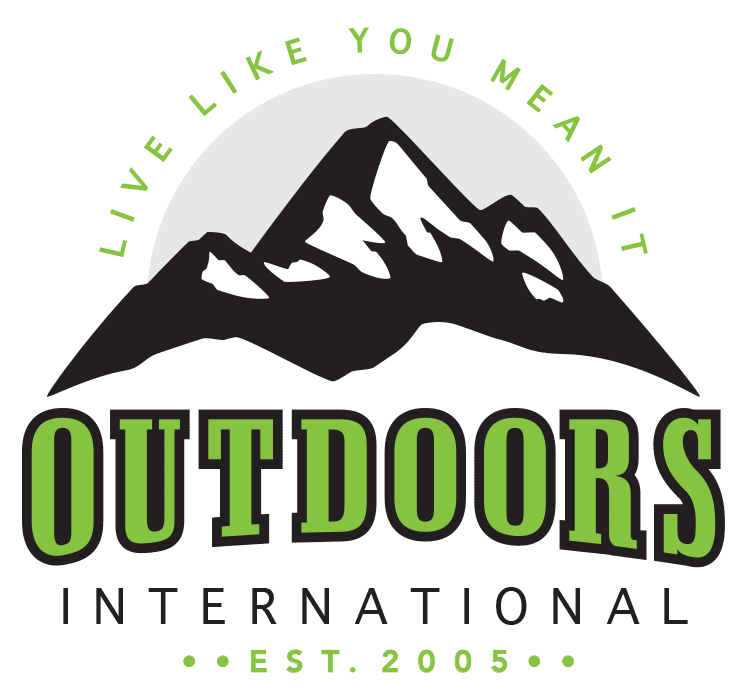 Discover why thousands of people have trusted Outdoors International to help plan their hunt.
Outdoors International has a team of hand-selected hunting experts to help you book your next hunt. Our job it is to help you in researching, booking and planning a great hunting trip with one of our amazing outfitter partners around the world.
My hunt was absolutely top notch.
The outfitter is a fantastic man and incredibly hard working and knowledgeable, there is no doubt he will do everything within his power to make peoples hunts successful and enjoyable. I plan to do it again with him next year for sure.
Wade Zuver
Our hunt was excellent.
We saw bucks every day along with all other sorts of wildlife. Mountain goats, bears, and foxes were common sights. Fishing and crabbing was special bonus. The food was excellent, the crew was amazing. Outdoors International did a great job of finding exactly what we were looking for.
Jesse Neveau
What an amazing experience!
The hunting lodge was out of this world!, Rooms, food and the scenery were all A+. Our guide was exceptional and had us on Shiras moose all five days. We saw over 30 total with at least 10 bulls. They had a plan for everything including taxidermy and game processing.
Kayla Redmon
LET'S START PLANNING YOUR NEXT TRIP
Be specific so we can find exactly what you're looking for.