July, 2015
We dropped out of sight and plunged into the water, crossing just downwind from the bulls. I crawled up the opposite bank and ranged the feeding old monarch. He was 29 yards, broadside, slightly uphill. Frank again warned me not to shoot too low. Between all the hair those big guys have and the height of their vitals, musk ox can be deceiving and Frank had warned us all to shoot higher than we thought looked right. I centered my pin about mid-body behind the bull's shoulder and touched my release.
In late 2013, I booked a hunt with this outfitter,
He specializes in bow hunts for musk ox and central barren ground caribou. Musk ox are an amazing animal. They look prehistoric, live in remote places and are like no other big game species in North America. However, the idea of chasing one in sub-zero temperatures with my bow was not appealing to me at the time. Therefore, Greenland made for a perfect choice to chase this unique species with a bow in tolerable weather. This was especially true since the Greenland musk ox would count towards my goal of harvesting the North American 29. The opportunity to hunt Central Barren Ground caribou as well was a bonus that only sweetened the pot.
I booked the hunt for late July, 2015 and spent a couple years paying for the trip and making logistical arrangements.
On July 28, 2015, I departed Denver for Reykjavik, Iceland where I overnighted on my way to Narsarsuaq, Greenland. I arrived on August 1 and met my outfitter at the airport. Me and three other hunters boarded his 24-foot sea boat and drove 5 hours through icebergs and island channels to a remote cabin on the south western tip of the Island.
The first night in camp the hunters conferred and sorted out who would hunt in what order.
Frank's preference is to spot animals from the boat until a good bull is located. Then he and a hunter go ashore to do a stalk while the others wait out in the boat spotting and watching the action from a comfortable distance. The scenery was beautiful and the animals were plentiful.
Our first morning of hunting began at 7:30 am.
I grabbed my lucky Super Ten hat, jumped in the boat with all my gear and our adventure was under way. Within a few hours we had a bull spotted and Joe from New York went ashore with Frank to stalk the bull. Less than an hour later, the two were crouched in a creek bed near a crossing when the bull and a younger companion fed by at 15 yards. Joe made a perfect shot and just like that we were headed to shore for pictures, skinning and packing. We had Joe's bull broke down and in the boat just after noon. We ate a great shore lunch and went back on the hunt. I was up next.
It did not take long for us to find a large herd of musk ox.
They were scattered in a low, wide basin where two large streams, rushing with water melting from the ice and snow slides above, met near the shore and entered the ocean. We picked through the animals and finally located a big, old bull isolated in some taller scrub brush between the streams. Frank and I beached several hundred yards downwind and started the stalk. We quickly got parallel to where we thought the bull was and dropped down into the closest stream drainage.
As we neared the water, Frank spotted the bull just on the other bank feeding in the head high brush. The water created a lot of cover noise which allowed us to sneak down into position for a 25 yard shot across the stream. Although I drew several times, the bull would never stop in an open spot for a good broadside shot. Suddenly a younger bull appeared 10 yards to our left and spooked across the stream.
The young bull took the older bull up the stream bank and onto a little flat before both stopped to look back.
We hunkered in the brush and sat still. The bulls could not figure out what happened and quickly returned to feeding. We dropped out of sight and plunged into the water, crossing just downwind from the bulls. I crawled up the opposite bank and ranged the feeding old monarch. He was 29 yards, broadside, slightly uphill. Frank again warned me not to shoot too low. Between all the hair those big guys have and the height of their vitals, musk ox can be deceiving and Frank had warned us all to shoot higher than we thought looked right. I centered my pin about mid-body behind the bull's shoulder and touched my release.
The arrow blew through the bull and he lurched forward then trotted up a slight hill and out of sight.
The hit looked good but now Frank was concerned that in my effort to not shoot too low, I may have actually hit a little high and only got the near lung due to the uphill angle of the shot. We gave the bull a few minutes and then crept over the rise where we saw him last. He was still on his feet about 100 yards out but struggling to walk. We circled his position, closed in to 35 yards and a second, well placed arrow put him down for good.
My bull was something to behold.
He was well over 700 pounds. He had thick, crazy looking wooly hair, and sported a Boone & Crockett set of horns with large, heavy bosses. Frank green-scored him and thought he would net Boone and Crockett, far surpassing the Pope and Young minimum score. But score was the last thing I was thinking of. This animal was the most unique creature I had ever hunted in one of the most beautiful spots I had ever been, and I got it done with archery tackle on the first day of the hunt.
The next day the other two hunters in camp scored on two more Pope and Young musk ox with great stalks.
We caught cod and arctic char from the boat, and ate like kings at both lunch and dinner. As day three dawned it was time to hunt caribou. I was to go with Joe and an Inuit guide named "Knud." Knud was a professional hunter and fisherman for his village of 150 people, located about 45 boat-minutes to the north. His people rely solely on seal, fish, caribou and musk ox for their survival. He was a seasoned hunter who spoke good, broken English.
Time to hunt Caribou
We drove the boat to one of Knud's favorite spots and beached at the base of a large, vertical rocky ridge.
We loaded our packs and bows and started the 2000-foot climb from sea level to the area above, where he expected the caribou to be. After a couple of hours of climbing we crested a bench and stopped on a large, grassy flat. From that location the country opened up above into rocky, rolling ridges covered with snow slides and open basins. We immediately saw musk ox in small groups all around us. We dropped our packs and got out the optics to start searching for 'bou. Knud said the animals would be up high in the rocks and snow looking to spend the day in cool spots away from the swarming mosquitos and black flies which were everywhere.
Near the top of the first snow slide I glassed, over a mile away, I spotted a black dot topped with the unmistakable outline of a large set of chocolate, velvet-covered antlers.
I switched from my binos to a spotting scope
and confirmed that a lone caribou bull was camped out near the top of a big ridge all alone in the snow. As we studied him, I asked Knud how long he thought the bull would stay put. Knud was sure given that it was only mid-morning that the bull would stay there for much of the day enjoying the refuge of the snow slide. I studied the rocks above him, picked out some landmarks and told Knud that if the bull would stay there for two hours, I could kill him in that spot.
Knud smiled a cockeyed grin, we grabbed our frame packs, and we were off.
Joe agreed to stay put and watch the bull and action from below. We hiked lateral several hundred yards down wind and behind an adjoining ridge. We climbed the back side of the ridge where the bull was and stopped near the top. It took almost an hour and a half to cover the terrain and climb another 1000 vertical feet, but I felt we had made good time. Once I caught my wind, I found one of my landmark rocks and crawled to the edge to peer over the ridge. The bull had stood up and swapped ends, but was still standing about 50 yards directly in front of me in the snow in the same bed I first spotted him in. I backed out and re-positioned, moving up the hill to get a better shot angle.
I rested behind a large boulder and ranged the bull a number of times.
He was 53 yards but the angle required a shot for 46. I dialed my pin and talked to myself for a minute, mentally going over the shot. As a calmness settled over me, I drew and eased out from behind the rock on my knees. I settled the pin on the unsuspecting bull and released. My Mathews bow
sent a perfect arrow crashing through his ribs. He whirled and ran down the slide to the edge of a rock ledge. He turned, looked up hill, and bedded within seconds.
I knew the bull was hit well so I watched the top of his horns for a few minutes.
I decided to back out, drop to his level and try to make sure he was finished. I moved down and quickly spotted his horns sticking up above a rock. I was able to crawl in to 15 yards and as I sat up, he staggered to his feet. I was already back at full draw and sent a second arrow through the boiler room. He stumbled forward, falling back into the snow slide and I watched him slide on his back nearly 600 feet down the steep snow chute. He came to rest motionless, in a small rock pile at the bottom of the snow slide. Just like that, all was still. As I turned and looked up hill, Knud came running down to me and gave me a big hug. At that moment our language barrier was nonexistent and we celebrated the incredible hunt we had just shared.
We worked down to the bull and as I approached, I was in awe.
I knelt and thanked God for the animal, the hunt and His gorgeous creation I was standing in. The bull had no ground shrinkage. He was enormous. His horns were covered in perfect, thick, chocolate colored velvet. His body was huge. He was healthy and grand. I was elated to be standing in front of my second trophy animal, taken with a bow, in only a three-day period, incredible. We butchered the bull and loaded our packs. Joe came up to our location and took pictures, then provided much needed help in getting the big animal down to the boat.
The remainder of the hunt was spent helping the other guys chase and pack caribou, fishing, and enjoying hunting camp in this new world.
All of the meat from everyone's animals was provided to a local Inuit village. It was one of those trips, rare as they are, where everything worked like it was supposed to. From the logistics, to the weather, to the animals, to the outfitter and camp, everything was perfect. It was truly an Adventure bow hunt and a trip I will not soon forget.
Greenland is a country of true beauty with wonderful people and rich game populations.
Besides musk ox and caribou, the island offers excellent small game hunting and fishing. Hunts are available during winter, late summer and early fall. Hunting has been allowed on the Island now for many years and logistics and travel processes are in place that makes Greenland a true hunting destination that everyone should experience. Contact OI today to explore all the opportunities we have for your Greenland adventure, it's easier than you think.
Can we use your stories and/or photos on our website? Yes.
Can we use this in social media? Yes.
Ask Us About a Hunt
Request pricing and availability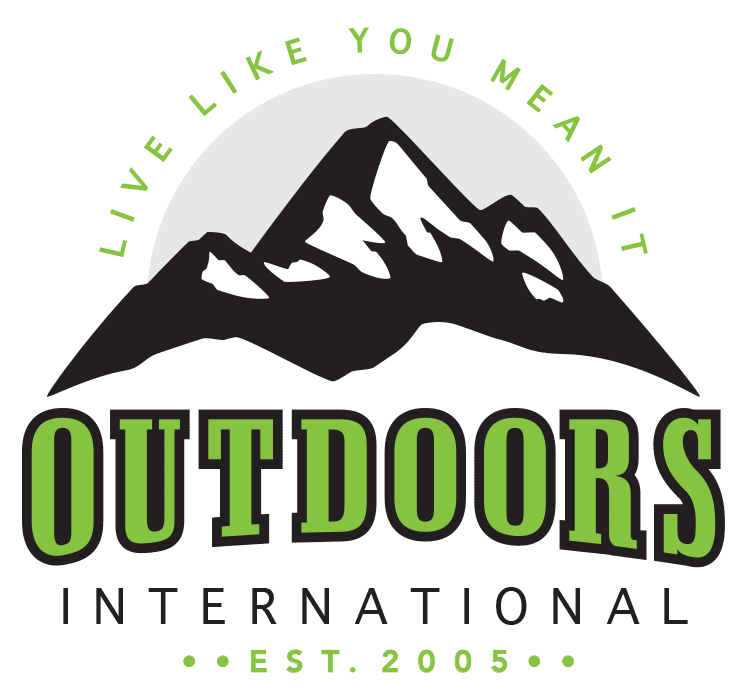 Discover why thousands of people have trusted Outdoors International to help plan their hunt.
Outdoors International has a team of hand-selected hunting experts to help you book your next hunt. Our job it is to help you in researching, booking and planning a great hunting trip with one of our amazing outfitter partners around the world.
My hunt was absolutely top notch.
The outfitter is a fantastic man and incredibly hard working and knowledgeable, there is no doubt he will do everything within his power to make peoples hunts successful and enjoyable. I plan to do it again with him next year for sure.
Wade Zuver
Our hunt was excellent.
We saw bucks every day along with all other sorts of wildlife. Mountain goats, bears, and foxes were common sights. Fishing and crabbing was special bonus. The food was excellent, the crew was amazing. Outdoors International did a great job of finding exactly what we were looking for.
Jesse Neveau
What an amazing experience!
The hunting lodge was out of this world!, Rooms, food and the scenery were all A+. Our guide was exceptional and had us on Shiras moose all five days. We saw over 30 total with at least 10 bulls. They had a plan for everything including taxidermy and game processing.
Kayla Redmon
LET'S START PLANNING YOUR NEXT TRIP
Be specific so we can find exactly what you're looking for.
Apply to Win a Trip in the OI Draw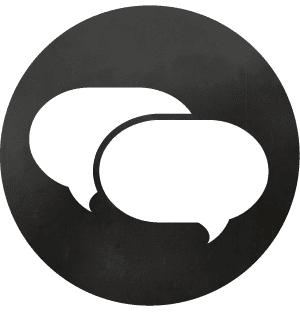 Step 1
Browse the active draws above.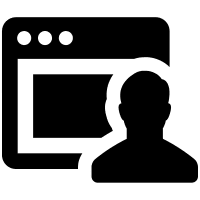 Step 2
Apply for any trip(s) that interest you as many times as you want to increase your odds.
For every $100 spent, you'll receive a free entry for our Yearly Grand Prize.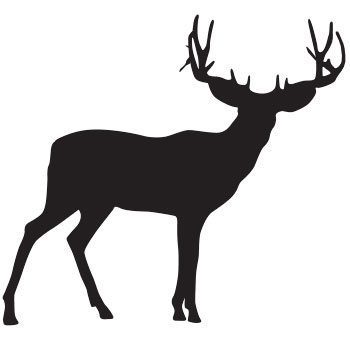 I am so grateful for the opportunity
"Thank you to Outdoors International, all the PHs and their awesome staff. I made some new friends and will be back to Africa to see them again 100%."
-Brye Mangum | 2023 Winner
Thank you Outdoors International
"Very excited for the trip! I'll be bringing my dad along with me. If you haven't put in for the OI draws you should these guys are legit!"
-Tyler Kirk | 2018 Winner
It was the trip of a lifetime!
"I won an OI Draw and it turned out to be one of my most memorable and rewarding hunts. I always dreamed about Africa, but never thought it'd be a reality for me."
-Dason Lasater | 2018 Winner
Subscribe for Notifications