Hunter: Jared Griffith
Date: May 16-22, 2019
Trip Taken: British Columbia Black Bear Hunt
Consultant: Russ Meyer | OUTDOORS INTERNATIONAL
It was that time again, Springtime and my favorite hunt of the year. Spring black bears…it had been a few years since I had the opportunity to hunt with the group. Russ had put together a scout hunt of a new outfitter in BC. British Columbia is great because there are a lot of bears and spot and stalk ONLY, no bait. we had a great group of guys going up, some I know and had hunted with before and some new guys we would meet in camp. We loaded up the truck and did the 16-hour voyage to BC.
We arrived at Prince George, picked up Clark from the airport and let the craziness commence!
I can't tell you how great the group of guys were. We laughed till our sides hurt every night, and the staff and our guide Jacob were great. The accommodations were really good and our cabin even got cleaned on day three of our hunt. I looked forward to breakfast every day, it was really good. Our cook was new, and we dealt with late dinners, as she got up to speed on feeding a group. The guides were fun, it didn't take long till Clark and I got Jacob to make funnies with us on the hunts. He was a good kid and I have no doubt he will make a fine guide in the years to come.
The bears were plenty!
I had a couple of opportunities to stalk and we even had an encounter with a grizzly bear up close. Good thing we wore the brown pants that day. With multiple stalks down, it finally came together with a good boar on a mountain side with a double lung shot. He expired within 60 yards and another great memory of bowhunting bears in BC. He was your average BC bear, and as always having the opportunity to do it with a bow was exhilarating.
Camp was all but perfect, as we would gather at night to share dinner and the day's events.
The only thing that could have been better was the outfitter himself. Even though his staff and guides were great, he didn't' click with the group. He had a not-so-great, condescending demeanor, and to be honest, should stay out of camp and let other people run it for him.
Everyone got bears, well everyone but Clark HAHAHAHA…
He has shot enough bears and big ones, so we let him slide this year. I can't wait for our group to saddle up again and head back to the hills, wherever that may be and go bear hunting again!
Hunt Report
My outfitter's communication before, during and after the trip was terrible.
My guide was good.
Physically, the trip was easy.
The food was ok.
The accommodations were good.
My Outdoors International Hunting Consultant was very knowledgeable. BTW, his wife kicks ass on mortgages.
Would you book another trip with Outdoors International in the future? Yes. Just not with this outfitter.
Can we use your stories and/or photos on our website? Yes.
Can we use this in social media? Yes.
Are you interested in booking a hunt like this?
UPDATE: Do to multiple bad reviews, Outdoors International no longer represents this outfitter. However, we do still have some great options in BC.
Ask For Pricing or More Information
Here are some bear hunts that you might like:
Ask Us About a Hunt Request pricing and availability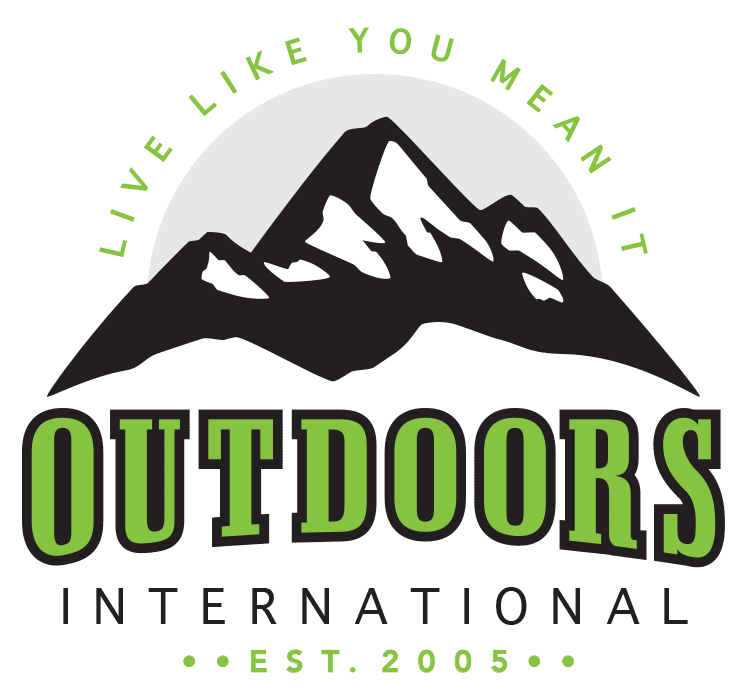 Discover why thousands of people have trusted Outdoors International to help plan their hunt.
Outdoors International has a team of hand-selected hunting experts to help you book your next hunt. Our job it is to help you in researching, booking and planning a great hunting trip with one of our amazing outfitter partners around the world.
My hunt was absolutely top notch.
The outfitter is a fantastic man and incredibly hard working and knowledgeable, there is no doubt he will do everything within his power to make peoples hunts successful and enjoyable. I plan to do it again with him next year for sure.
Wade Zuver
Our hunt was excellent.
We saw bucks every day along with all other sorts of wildlife. Mountain goats, bears, and foxes were common sights. Fishing and crabbing was special bonus. The food was excellent, the crew was amazing. Outdoors International did a great job of finding exactly what we were looking for.
Jesse Neveau
What an amazing experience!
The hunting lodge was out of this world!, Rooms, food and the scenery were all A+. Our guide was exceptional and had us on Shiras moose all five days. We saw over 30 total with at least 10 bulls. They had a plan for everything including taxidermy and game processing.
Kayla Redmon
LET'S START PLANNING YOUR NEXT TRIP
Be specific so we can find exactly what you're looking for.