Aoudad hunting can be extreme if you choose to hunt them free range style and not over feeders.
Listen to the Podcast:
Aoudad Hunting Tips:
Temperatures: Even though you are most likely aoudad hunting in West Texas, the morning temps will be cold and likely windy. You need a good layering system like Kryptek for example. Wind chill will get ya when you are trying to glass on top of that rim rock. During the day it can get hotter than Hades. Make sure you can strip down to very minimal clothing by mid morning and into the day. Be prepared for lots of wind… don't forget your chap stick and sunscreen.
Aoudads are a busy animal: Many times we spot them only because they move. It's amazing how well they blend in. Because they are a busy critter we often found that once we made our move and lost sight of them, we peeked over where they should have been and they had covered a 1,000 yards or more since we saw them last. Plan your stalk so you can check in on them regularly as your sneaking in, move quickly if possible.
Long range shooting bow or rifle: Aoudads are doable with a bow, but the stars have to align and you'll likely need multiple opportunities. Practice long range shooting and extreme down hill angles as that is likely what your shot opportunity will be. As far as rifles, I like the 300 Win or something close. They are tough. The shots can be long and there is a lot of wind that will push lighter calibers around. You should be proficient out to 300 minimum and the longer the better.
Javelina: Javelina are a blast to sneak in on and there are a lot of them in the Davis Mountains of West Texas. If you hunt both rifle and bow, bring both.
Physical preparation: This is not a hunt to come on when you are out of shape. You should be training before you come or your chances of success will go down substantially. Help your outfitter help you by being in shape when you show up.
Have the right gear:

Boots: Spare no expense on your hunting boots and have them broken in. Aoudads live in tough, rocky, nasty country. I like the Kenetrek Mountain Extreme, Hoffman Boots, or Lathrop & Sons.
Bino's: Bring the highest quality binoculars you can afford. You will do a lot of glassing. Bad bino's will make your effectiveness much lower. These critters are tough to spot. I suggest bringing a spotting scope as well, your guide may not have a good one. It'll save a lot of walking if your wanting to get a big one. I like Vortex Optics for the budget hunter. I'm a Sworovski fan for the guy that can afford them.
Range Finders: Because of the extreme angles that are very likely in your shot opportunities, it's important to have a good rangefinder.
First Aid Kit: Make sure you have a medical kit you pack along with you. Your Outfitter should have one as well, but it never hurts to be prepared. This is rough, tough country and you need to be prepared to take care of yourself if necessary. Many of these hunts will be multiple hours on dirt from the closest town.
Make sure you consult with us on a good outfitter.
We have high ticket and budget hunts available for free range Aoudads. We also have a feeder based "guaranteed" aoudad hunt for the guys who just want to make sure you get it done (combo with whitetail deer, and exotics).
Ask For Pricing and More Details
Here are some hunts you might be interested in:
Ask Us About a Hunt Request pricing and availability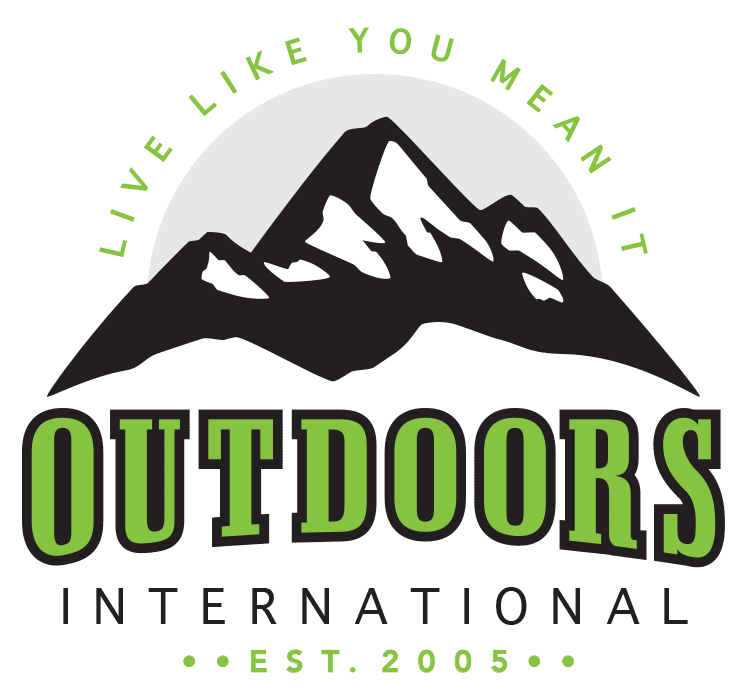 Discover why thousands of people have trusted Outdoors International to help plan their hunt.
Outdoors International has a team of hand-selected hunting experts to help you book your next hunt. Our job it is to help you in researching, booking and planning a great hunting trip with one of our amazing outfitter partners around the world.
My hunt was absolutely top notch.
The outfitter is a fantastic man and incredibly hard working and knowledgeable, there is no doubt he will do everything within his power to make peoples hunts successful and enjoyable. I plan to do it again with him next year for sure.
Wade Zuver
Our hunt was excellent.
We saw bucks every day along with all other sorts of wildlife. Mountain goats, bears, and foxes were common sights. Fishing and crabbing was special bonus. The food was excellent, the crew was amazing. Outdoors International did a great job of finding exactly what we were looking for.
Jesse Neveau
What an amazing experience!
The hunting lodge was out of this world!, Rooms, food and the scenery were all A+. Our guide was exceptional and had us on Shiras moose all five days. We saw over 30 total with at least 10 bulls. They had a plan for everything including taxidermy and game processing.
Kayla Redmon
LET'S START PLANNING YOUR NEXT TRIP
Be specific so we can find exactly what you're looking for.