HUNTER: John LaBanc
HUNT: Alaska Fall Grizzly Bear Hunt
CONSULTANT/HOST: Kyle Hanson, Outdoors International
August 29 – September 7, 2022
Kyle, my Outdoors International hunting consultant, and Cody, our hunting guide, had been glassing for two days before I arrived. They were hunting the foot hills of the Brooks Range in the Alaska Arctic. They had been seeing 9-15 grizzlies each day.
On the morning after I arrived we were up at 0400.
Coffee and oatmeal before we hiked in darkness on a marked trail (so we would limit the ground scent in our area) to the glassing knob. We crossed several small creeks, shin to knee high deep. We had to scramble up a 50 foot, very steep incline. Sketchy footing, but not dangerous. The Kifaru Universal Gun Carrier worked very well to allow for hands free climbing.
The weather was much cooler than the previous day and with a thick fog that limited visibility. We could not glass until about 0745 when the fog lifted. Our "kill zone" was a shallow valley between our glassing knob and ridges on the opposite side. There were berry patches and two ponds in this corridor. The pattern so far was for the grizzlies to feed on the river, then work their way into the valley to graze on berries and move to their bedding areas.
Just as the fog lifted, Cody and Kyle spotted the first grizzly.
It was a boar wandering into the "kill zone," 250 yards from our glassing point. It was headed to the closest of the two ponds. We left our packs and moved to an embankment closer to the path of the grizzly.
It continued moving away from us in the direction of the second pond, and we hustled to get ahead of him. We stopped at the edge of a stand of alders and waited for him to emerge on the other side of the first pond. Kyle spotted the grizzly headed to the second pond in the berry patch 200 yards to our left.
A lumbering grizzly can cover a lot of ground in short time!
The three of us hustled across the tundra to catch up to the grizzly. I only fell once. The grizzly turned in our direction and Cody motioned for us to freeze so the grizzly would not detect our motion. When the grizzly put its head down to feed, we moved low and slow to a small embankment.
I set up the Gunstix for a supported kneeling shot. Cody ranged the bear at 200 yards. I checked the range chart, taped to the Bradley cheek rest on my Blaser R8 Professional 375 H&H magnum rifle and dialed 200 yards on the Leupold VX 6HD 3-18X44 rifle scope.
He turned and started to feed away from us.
When the bear stopped, Cody gave me a new range of 230 yards. My range chart is set up at 10 yard intervals from 100 to 300 yards. I made the elevation adjustment. Kyle and Cody were confirming this was a shooter grizzly. Kyle was also setting up to take a shot. Many guides want two guns on the bear so a quick followup shot can be made before the grizzly escapes into dense alders- a potentially dangerous situation.
Cody whispered to take it when I was ready.
The moment the grizzly gave me a stationary broadside presentation, I sent the Hormady Superformance 270 grain SP-RP bullet. The grizzly dropped where it stood. It struggled to its feet, clearly hurt, stood broad side and I sent the second shot. The grizzly was down.
It took three hours for the three of us to field dress him.
The hide and head weighted an estimated 70-80 pounds, which Cody packed back to camp over the terrible tundra tussocks aided by "sissy stix."
The location selected by the outfitter and guide was a target rich environment with 9-15 grizzly sightings per day.
We slept comfortably in two man tents on cots. The meals were filling and tasty. Many of the grizzlies were 1-2 miles out from camp, but the food sources at our location were excellent, increasing the odds of shooting a large grizzly bear. The professionalism and expertise of the guide and outfitter are second to none. This was my second hunting trip with this outfitter and I am scheduled for a spring brown bear hunt with this same outfitter.
All my future hunts will be scheduled through Kyle and Outdoors International.
Kyle Hanson, the North America Big Game consultant for Outdoors International, is excellent. I was fortunate to share this adventure with him. He is an accomplished and experienced hunter, and spends a lot of time in the field evaluating the outfitters before recommending them to hunter-clients. In spite of this, he is available and responsive to clients' questions and needs.
OUTFITTER EVALUATION
How would you rate your trip overall?
The outfitter is experienced and has the hunter's experience as job one. I was unsuccessful in my first grizzly bear hunt in 2020, but not for lack of effort. It was just a bad season for bears. He offered to have me return, and a much reduced fee to have a second go at harvesting a grizzly bear.
I returned in 2022 and Brad placed me in a prime location for grizzly, and I did harvest a very nice bear. He had no duty to offer a "redemption" hunt at a reduced fee, but he did. I have scheduled a Spring brown bear hunt with this same outfitter in large part due to his commitment to provide the best service to his clients.
How was your guide?
Great.
How was your lodging?
Great.
How was the food?
Great.
How was your outfitters communication?
Great.
How physically demanding was your trip?
Moderate.
CONSULTANT EVALUATION
How would you rate your Outdoors International Consultant?
I have worked with Kyle to schedule 10 hunts, and ALL have been first rate. Kyle is an accomplished hunter and hunts with an outfitter before recommending them to a hunter-client. Kyle is in the field often, but I have never had a problem getting questions answered in a timely fashion. Since I began working with Outdoors International, I have never considered scheduling a hunt directly with an outfitter or using another hunting consultant.
Would you book another trip with OUTDOORS INTERNATIONAL in the future? Yes.
Can we use your stories and/or photos on our website? Yes.
Can we use this in social media? Yes.
Get More Information About This Trip
Apply to Win a Trip in the OI Draw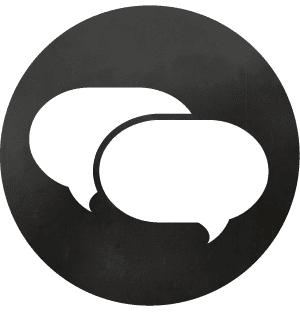 Step 1
Browse the active draws above.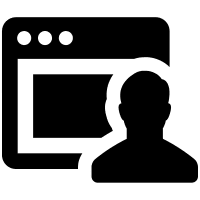 Step 2
Apply for any trip(s) that interest you as many times as you want to increase your odds.
For every $100 spent, you'll receive a free entry for our Yearly Grand Prize.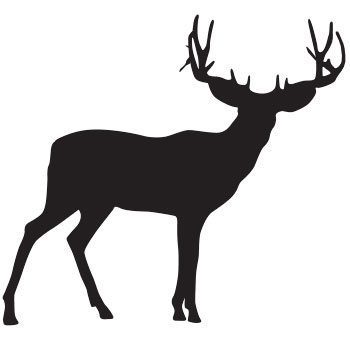 I am so grateful for the opportunity
"Thank you to Outdoors International, all the PHs and their awesome staff. I made some new friends and will be back to Africa to see them again 100%."
-Brye Mangum | 2023 Winner
Thank you Outdoors International
"Very excited for the trip! I'll be bringing my dad along with me. If you haven't put in for the OI draws you should these guys are legit!"
-Tyler Kirk | 2018 Winner
It was the trip of a lifetime!
"I won an OI Draw and it turned out to be one of my most memorable and rewarding hunts. I always dreamed about Africa, but never thought it'd be a reality for me."
-Dason Lasater | 2018 Winner
Subscribe for Notifications