September, 2021
This trip for us was a roller coaster. However if I could sum it up best, It truly was Memorable!
I was fortunate to take my Dad and our friend Joel on our Unguided Alaska Caribou hunt this year. This would be our second Unguided Alaskan Hunt together for Dad, and Joel's second hunt in Alaska after his Spring Brown Bear hunt on the Peninsula this year. As Alaskan Hunts can go, we got to experience all Alaska can throw at you sometimes. Weather delays (both commercial & bush flights), added expenses and logistics, tough hunting, success, and an Incredible Adventure!
This year was the worst weather year our transporter has had in their 38 years of flying Unguided Caribou hunters, and I am told the worst weather year the Brooks Range has experienced in 30+ years. Just our luck right! All that aside, like any Alaskan Hunt the first thing you should pack is a positive attitude and extra patience. These Alaskan Hunts really should be treated as an International Destination Hunt without needing a passport. There is just so many Variables that can and oftentimes do arise. All part of the Adventure!
We did not all harvest our Bulls on this trip, however walked away with a "It was a successful trip" attitude.
With the weather difficulties it made for slow animal movements and very difficult glassing for 4/6 hunt days we had. When we did spot an animal they were moving North in smaller groups rather than migrating South, as if confused almost. I am going to coin this behavior "Reverse Migration" going forward. They were most certainly turned around due to the huge weather swings this year. The animals seemed to be moving a little farther away from camp than we initially were hoping to pack an animal.
On the 5th day of the hunt I went up to the glassing knob 3/4 mile from base camp to glass like every day prior.
This day was different though, we had a bluebird sky and a cold chill to start off. The Garmin Inreach forecast showed a high of 60 degrees and great weather all day! This was great news of course and hopes were high. Right off the get go a lone Bull was spotted heading through our little parcel of the valley. It looked like he would head right by camp so I made a quick decision it's Go Time! Dumped the pack except for Rain Gear, water, rifle & ammo to make the quick 1.5 mile trek to the meadow he was just walking into with hopes he wouldn't turn around or start sprinting. I used a large bluff rock outcropping for cover as I closed the distance. Once I got to the bluff I knew he was going to be on either side of it and things could happen fast or I may have to readjust. Behold after covering the distance and low crawling up to the edge to avoid skylining myself, there he was… Bedded down 600 yards away! Too good to be true? I look over and My Dad & Joel were on their way over after seeing me Boogie across the Tundra so quickly (they were in Camp when I left to glass…).
Time to prepare the shot and with an audience of my Dad and Joel to watch it all go down.
There was not much ground left to cover and I had a great vantage from that spot, I set up at 565 yards with my Snowy Mountain Rifle's 28 Nosler. I felt very confident for what ended up being my longest shot on an animal to date. Shooting school and hundreds of rounds in practice this year made for a relatively easy shot actually. I hoped for a standing shot however multiple times the wind died down to almost nothing and if he swung his head far out enough I had a clear shot. I told myself if he swings his head out opening the chest AND the wind die's at once then it's time to execute this shot. My Inreach went off with an "I love you, good luck today!" message from back home, the wind went completely still and the Bull swung his head wide. Bang!
Walking up to our bull was just a dump of emotions for us.
Dad & Joel half mile away watching the whole thing go down and making an amazing shot on a Dandy of a Hardhorn Alaskan Caribou after a very Tough week was amazing to say the least. Especially since Dad got to watch. That was the most memorable part for me. We all shook hands and started positioning OUR bull for some pictures. The weather made for some spectacular photos as well. We all took pride in the harvest as it really is OUR bull after this week. We all helped pack out OUR bull too! Hah!
Later that day, Joel had already gone up to glass while I took an extra load before dark. I had just dropped my pack with one load left to go when I saw Joel scurrying down the rocks quickly. We knew something was up, he had spotted another good bull about 2 miles off. We dumped everything, I took Joel's pack while he took the rifle and began the race to get there before dark. We just about made it too!
The bull bedded down and we were almost inside 1000 yards before being cut off by a narrow stream. We of course attempted to find a shallow spot but with no success. We pulled out the Wiggies to cross and I never did find the bottom of that stream! After taking the plunge we decided this Bull was going to live another day. So we trekked the 2 miles nearly back in the dark with one of us soaked in freezing mountain water (me) to get changed and warmed up. Oh well! Part of the adventure and why I pack the gear list the way I do.
The Last Day!
Dad & Joel went up to the glassing knob with visible conditions to try and turn something up. I went back for the last load of meat, Antlers, and Cape. They ended up spotting 2 bulls moving their way from a couple miles out, they would have needed to cover about a mile or so to intersect them. Those bulls were on a light trot from 2 miles west and never did slow pace right up until they were 3 miles Northeast of the knob heading back into the mountains. They almost got there! Lesson learned, when you see one you want, you have just got to GO. As soon as you can formulate a plan to intercept, you absolutely must start covering ground. You will not catch them otherwise.
Wrapping up the trip as previously mentioned it was an Incredible Alaskan Experience. We had weather issues (although severe this year), animals don't always cooperate, and we made it great anyways! My father caught an absolute booner Lake Trout, I took my first Hard Horn Caribou with my longest shot to date on an animal, and Joel was able to experience the Arctic with us! The pictures don't always do a trip justice… but our pictures do! Every time I look these over I nearly welt up seeing that smile on Dad's face. This is what it's all about, this trip was Memorable!
PS- The fishing was amazing. Bringing supplies to make Old Fashioned was a good move. Can't wait to go again someday!
How would you rate your trip overall? Overall, my trip was a great experience. This operation is experienced in what they do.
How was your food and lodging? Good. The Camp Gear Rental & Food Package is a no brainer. We were very comfortable for our hunt and could not have asked for more!
How was your outfitters communication? Good.
How physically demanding was your trip? Difficult.
How would you rate your consultant? I self coached on this one! It's always fun being in the Client seat on these hunts. One of the most important parts of what we try to do for ongoing vetting of the operations we work with to send our clients. I love Alaskan Hunts, especially with my family & friends. Without a doubt some of the most rewarding hunts I have ever gone on.
Would you book another trip with OUTDOORS INTERNATIONAL in the future? Yes.
Can we use your stories and/or photos on our website? Yes.
Can we use this in social media? Yes. – @kylehansonoutdoors
Ask Us About a Hunt
Request pricing and availability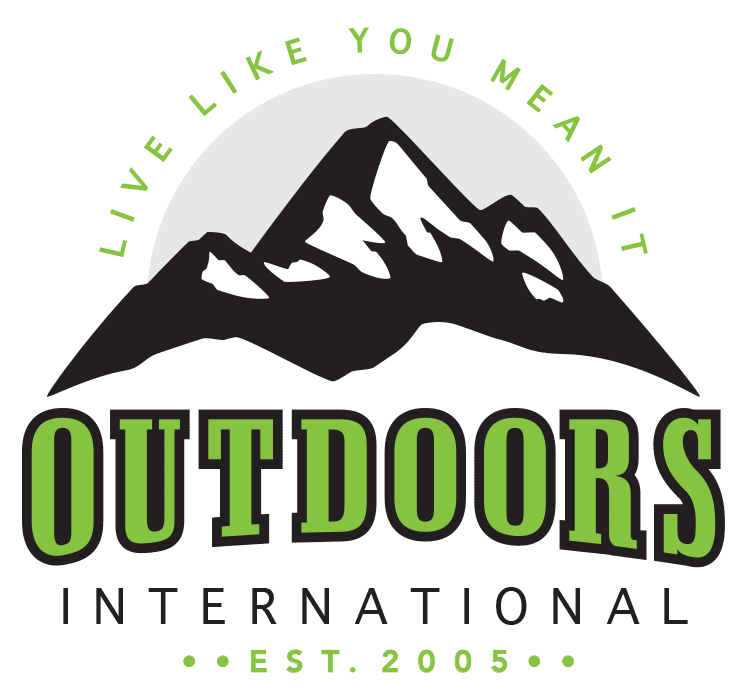 Discover why thousands of people have trusted Outdoors International to help plan their hunt.
Outdoors International has a team of hand-selected hunting experts to help you book your next hunt. Our job it is to help you in researching, booking and planning a great hunting trip with one of our amazing outfitter partners around the world.
My hunt was absolutely top notch.
The outfitter is a fantastic man and incredibly hard working and knowledgeable, there is no doubt he will do everything within his power to make peoples hunts successful and enjoyable. I plan to do it again with him next year for sure.
Wade Zuver
Our hunt was excellent.
We saw bucks every day along with all other sorts of wildlife. Mountain goats, bears, and foxes were common sights. Fishing and crabbing was special bonus. The food was excellent, the crew was amazing. Outdoors International did a great job of finding exactly what we were looking for.
Jesse Neveau
What an amazing experience!
The hunting lodge was out of this world!, Rooms, food and the scenery were all A+. Our guide was exceptional and had us on Shiras moose all five days. We saw over 30 total with at least 10 bulls. They had a plan for everything including taxidermy and game processing.
Kayla Redmon
LET'S START PLANNING YOUR NEXT TRIP
Be specific so we can find exactly what you're looking for.
Apply to Win a Trip in the OI Draw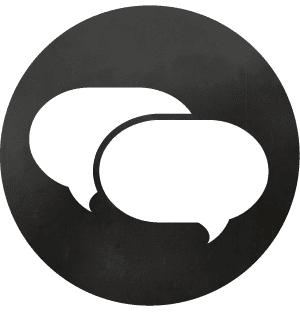 Step 1
Browse the active draws above.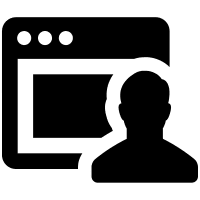 Step 2
Apply for any trip(s) that interest you as many times as you want to increase your odds.
For every $100 spent, you'll receive a free entry for our Yearly Grand Prize.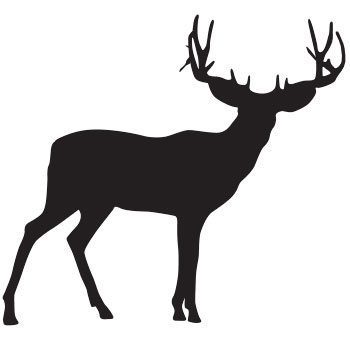 I am so grateful for the opportunity
"Thank you to Outdoors International, all the PHs and their awesome staff. I made some new friends and will be back to Africa to see them again 100%."
-Brye Mangum | 2023 Winner
Thank you Outdoors International
"Very excited for the trip! I'll be bringing my dad along with me. If you haven't put in for the OI draws you should these guys are legit!"
-Tyler Kirk | 2018 Winner
It was the trip of a lifetime!
"I won an OI Draw and it turned out to be one of my most memorable and rewarding hunts. I always dreamed about Africa, but never thought it'd be a reality for me."
-Dason Lasater | 2018 Winner
Subscribe for Notifications