March, 2019
This is the second part of my journal from a recent trip to the Rio Blanco Base Camp. A 35 mile section of river that is entirely exclusive to our outfitter in Patagonia. The river takes some work to get to but is well worth the trek. The only way in is by horseback through the steep and rugged mountains. The fishery is recently discovered and this is only the third year in operation. This is undoubtedly one of the last truly remote fisheries and I am lucky to be able to offer and share this trip with you.

Day 6 – Lower Simpson
Eduardo and Tomas drove the part of our group that was staying the extra days to fish the camp to fly fish for trout the Lower Simpson River. This section is on the way to the trailhead to get to the Rio Blanco base camp and is on another stretch where Eduardo has exclusive permission. In an hour and a half I landed over a dozen browns and rainbow trout, two of which were 18" fish. It was a great quick stop on the way to the Rio Simpson Base Camp.
We met Jorge, the gaucho and the other group coming out of the Blanco.
I didn't need to get anyone excited about the horse ride or the fishing as the last groups stoke meter was topped out and it was story after story from them. The horses were loaded with our gear, food, and extra beer and we were off. If the group wasn't already wide eyed and excited they were now. These horses do a great job climbing and descending rocks and walking through deep mud. It's quite impressive the work they do and how well they perform in that terrain. They know where to go but sometimes need to be told. After an hour and a half ride we were at the boats. The guides had to fix a motor drive shaft before we headed up the river another 45 minutes to the camp. It was no problem, as we all understand things can go wrong and you just learn to figure it out and deal with it. Most of this group was from Alaska and understood the situation and our remote position.
The water was a little lower and clearer than when I fished here last December and looked prime. With a new kitchen/eating/hangout tent with large overhanging deck the camp is nearly complete now. The lumber to build the main tent was all milled on site by the head guide Andy. Rock paths go to each tent and to the shower and bathhouse behind the tent camp. This place is incredible and I can't wait to fish it.

Day 7
We woke and had a hearty breakfast and coffee at 8:30. Most of the meals at the camp are made on a wood fired stove and oven that also acts as heat for the main tent. It is a really neat set up that intrigued me for a future stove in my own home.
Andy was our guide for the first day and Jared and I were jaw dropped boating up river the fog was burning off as the sun came over the lush green mountains and warmed up the day.
The river was as good as I remember. We went all the way up river to the rapids and started fishing our way down. The upper Blanco is swift and you are in a deeper tighter canyon. I caught three rainbows and a half dozen browns on a mouse before I changed to a streamer. I fished a big black and purple articulated fly. I had luck here last year with one similar and it worked again incredibly well. It takes a lot of work to make the fly swim and look good but I think it produces some bigger fish. The coolest one I had today was a fish that chased my fly five freakin' times, and I could not get it hooked! It was a real giant, of course because I didn't see it up close, but even Andy was heartbroken on this one. Still that first day I had 35-40 trout that were 16-21"! When we got back Andy said to me with a smirk "as good as you remember last season?" I looked and laughed "yup! maybe even better".
Seems everyone had a banner first day and were blown away on the number of quality fish landed. It certainly helps to be to be a good angler and be able to get it into the many "fishy" looking spots but beginners such as my buddy Greg will also do well here. Greg said he had at least 20 fish and he was smiling from ear to ear.
This place will ruin most trout anglers for anywhere else they fish. The number of quality fish is unreal and the fact that we have 35 miles of water that no one else has access to is mind removing. Truly one of the last discovered trout fisheries anywhere!
We had appetizers and beers around the fire outside before heading in to have a 5-star dinner.

Day 8
I woke to the smell of coffee drifting into the tent window there was a light drizzle but the clouds were breaking. It looks to be another perfect fishing day on the Rio Blanco with cloud cover and some on and off rain. Streamers should be on fire and I don't imagine why they wouldn't crush a mouse like they did yesterday. I'm hoping to find a grande today something two feet or better…it's going to happen. ~my thoughts before the day started
Today ended up being tougher fishing perhaps it was the slight change in pressure from the rain we had.
I did have one really cool eat on a mouse though. We walked up a side channel and Andy called out where they had a big fish eat a few days prior but didn't land it. "See that king fisher on that limb? Now straight below it that log…just above there." I made a 40 foot cast and before I could finish my first strip he ate. He had me chasing him around logs before Andy tailed him. It was a stud male brown with a big old head on him. I fished the side channel a little longer and had five more nice browns on the mouse.
After lunch the water dirtied a bit but we still got into a few nice fish on streamers.
I say it was tougher but in relative terms it was still a great day of fishing just not for the Rio Blanco. I touched over 20 fish and Jared had 10 or so and only fished a short time between filming. Everyone else had similar days.
Loyd decided to fish the spring creek behind the camp for half hour before dinner and said he had two fish on a dry one of which Hayden the guide said was 22" but who knows we never did see a photo HAHA.

Day 9
It rained a little more in the night and the mountains were dusted with snow. In the distance were small showers of rain and it looked to be on and off showers for the day. The river didn't come up any during the night and if anything cleared up a little. None of the guides were worried anyways as this is normal and the fish are used to it. That morning Jose tied a big cantaria beetle but didn't have any foam to tie so Andy cut a chunk from his mattress pad. Talk about making things work!
Loyd and I fished with Jose on this day and I always enjoy getting out with him. Jose is an intense guide to say the least, but I love it. He has lots of energy and works hard to get you into fish. If you are new to streamer fishing, a day out with him will have you in shape to crush fish.
It was only an hour into the day when I stuck a few nice fish on a big black streamer and then tied into a hog.
The cast was only a 20-foot flop into the logs and he was on it as soon as I moved my fly. I had him tight and he dove under the boat, we had logs on either side of us and Jose was yelling to horse that son of a gun! He bent my 8wt echo salt rod
well over what seemed like the breaking point. This fish had me corked and I couldn't bring him back to the surface before the hook pulled free. Some choice words were let out as I just got my butt kicked by this fish. That was the one no doubt; the one that will keep me dreaming of this place until next year. It looked like such a thick buttery brown and I wanted to see him up close but she had different plans. However at the same time Loyd landed a nice fish that stretched over 20″, but the entire boat was distraught after my fish swam free.
Later in the day the sun popped out and Loyd caught four nice fish on that exact beetle that Jose tied up. One was a big rainbow trout that slurped it up in the surface film of a back eddy and the others were browns 17-20" with shoulders. I fished my butt off and moved a lot of good fish with the streamer but didn't stick anymore "big" fish.
This is our last full day here in Chile and it gives me goosebumps riding up river to camp, being so lucky to have spent four days here fishing with friends in such a remote and untouched river.
When I got back to camp it sounded like the other guys had a fun half day fishing the spring creek followed by half day fishing the river. The spring creek offers tough and technical fishing but can reward you with some really big browns. They are very dark in the creek and last year guests landed a few fish over 25". Jared landed his best fish of the trip on the creek that he caught on a dry. Ryan showed off photos of a fish him and Hayden got on the river that was 23" and had really cool spots and Greg and Andy had a few fish over 20" to make it Greg's best day fishing for size of the trout landed.

Day 10
This was our last morning on the Rio Blanco and we fished a half-day down to the horses.
This time Hayden was our guide and I was fishing with Loyd again. We decided to try a big yellow streamer. I still needed my "big fish" of the trip. I was losing faith in it when I stuck a nice 18" brown with the most vibrant orange spots. I stuck with that yellow fly and we were down to the wire when I cast one over a large log. The water between it and the bank slowed and looked perfect for a big brown as much of this water does. From nowhere a dark shadow appeared and my fly was gone. I cranked on that fish to get it over the log and as it flopped over Hayden yelled with excitement.
Its awesome when you have guides get just as excited as you for a fish!
It fought hard but we got this one to the net and it was a big old male on the end of its years. He was dark in color and his belly was fat. This was my fish and I was stoked! That was it, we ended it on that fish and motored to the horses then rode the trail out.
Day 11
It was a perfectly calm morning and just good to be out on the small lake rowing around while Loyd fished. We lost one and landed one nice brown trout. They are so dark in the lagoon because of the muddy bottom and tannic water. The sun was at our backs so we saw the fish cruise 4 feet and just come over to kill his little olive sparkle streamer. It was such an exciting eat as the sun lit up the colors of the brown trout. We called it with that fish and smile at each other both saying how great of a trip this has been.
I look forward to next year's adventure!
Get More Information About This Trip
Apply to Win a Trip in the OI Draw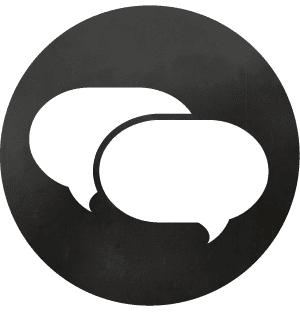 Step 1
Browse the active draws above.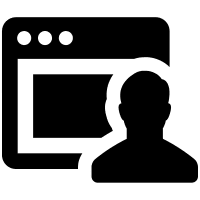 Step 2
Apply for any trip(s) that interest you as many times as you want to increase your odds.
For every $100 spent, you'll receive a free entry for our Yearly Grand Prize.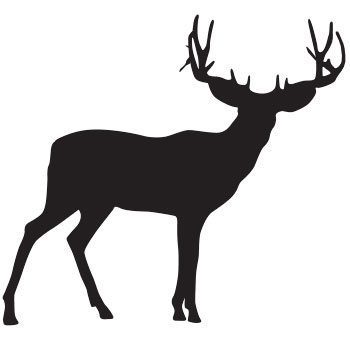 I am so grateful for the opportunity
"Thank you to Outdoors International, all the PHs and their awesome staff. I made some new friends and will be back to Africa to see them again 100%."
-Brye Mangum | 2023 Winner
Thank you Outdoors International
"Very excited for the trip! I'll be bringing my dad along with me. If you haven't put in for the OI draws you should these guys are legit!"
-Tyler Kirk | 2018 Winner
It was the trip of a lifetime!
"I won an OI Draw and it turned out to be one of my most memorable and rewarding hunts. I always dreamed about Africa, but never thought it'd be a reality for me."
-Dason Lasater | 2018 Winner
Subscribe for Notifications