Guided Alaskan grizzly bear and caribou hunts are some of the most sought after hunts in Alaska both as a combo and individually. There are important considerations on these hunts due to the weather and terrain that hunters should expect to encounter. Arguably the most important aspect is the gear list for a guided grizzly bear hunt and/or caribou hunt.
Depending on animal locations, hunters could end up climbing up the side of rocky mountains or the more likely scenario of hiking across uneven and soft ground tundra.
There are often water features that require crossing and certain items on this gear list that are MANDATORY such as quality waders and rainwear (in that order of importance).
Hunters should expect to encounter temperatures in the 30-60's F in the early season and potentially in the 20-40's F in the later season with the occasional cold fronts and temps potentially as low as 0-20's F on rare occasions.
Hunters should expect wind and rain to some capacity on EVERY hunt. It's just the Alaskan norm.
Gear List for a Guided Grizzly Bear and Caribou Hunt in Alaska


August through September

This gear list for a guided grizzly bear and/or caribou hunt in Alaska is not intended to endorse any one specific brand per say however a collective of what I have found to work best from my experience and many years of hunting all over Alaska! Please do not hesitate to reach out for Item specific recommendations as there are too many great options on the market now to recommend in one list.

These hunts are conducted mostly by spot and stalk tactics. The hunts will be set up as a fly-in "Spike Camp/Base Camp" style of hunt where you should plan to depart from and return back to camp every day. Either from stalking animals or primary glassing points in the immediate area.
CLOTHING
I have used with great success many brands and materials. Currently I recommend mostly Sitka and Stone Glacier clothing products for simple durability and personal fit preferences.
Camouflage is not critical on these hunts. Absolutely no cotton layers are recommended! Synthetic's and Merino wool type layers only. Not only will these dry faster but they have better antimicrobial properties to them as well.
Baselayer, top/bottom synthetic or merino (2 pair, hunt) Midlayer, top fleece(1-2 pair)
Underwear, synthetic or merino (3-5 pair)
Pant, synthetic hiking (2 pair)
Puffy top, synthetic or down (1 pair)
Puffy bottom, synthetic or down (1 pair, optional)
Raingear, top/bottom (heavy duty preferred)
Ballcap
Beanie(s)
Gloves (3 pair, light/medium/insulated/waterproof/work glove variations)
Neck gaiter/balaclava (optional)
FOOTWEAR
This is the number one most important component on every hunt you can ever go on. Specifically on this hunt your waders and wading boots.
You will most likely wear your waders for the duration of the hunt. I personally prefer a waist height stockingfoot style light weight fly fishing wader with a lace up wading boot. I will recommend brands on this as the "Simms G3" and "Orvis Pro Boot" are the best combination I have found for fit and quality. Also quietness.
You may not use your hiking boots on these hunts but it is still important to have the right specs. You'll want a 8-10" fully waterproof leather hiking boot of your preference. I have had great luck with Lathrop & Sons, Lowa, and Crispi's but use what fits you.
Boots (waterproof, leather hiking boots)
Socks (3-5 pair and Sealskinz waterproof liner(s) if necessary)
Waders and wading boots (waist height recommended with stockingfoot style booty & lace up wading boot)
Gaiters
SLEEP SYSTEM
We recommend synthetic bags first and foremost.
Down will work fine also however in the wet environments that you may hunt it could start to clump or collapse over a long period. It will not dry once wet on these hunts so we just prefer a synthetic bad and minimum 0 degrees F rating. Kifaru and Wiggy's are my personal preference. Also I like to bring a lightweight inflatable pillow and an extra beanie to sleep in.
Sleeping bag
Air Pad
Pillow
Fleece beanie
PACK
On most hunts your pack is the number two most important piece of equipment that you will bring with you on a hunt.
These hunts are Spike Camp style hunts with a stationary base camp that you will depart and return to every day so a large pack is not mandatory. Guides are responsible for packing animals back to camp however it is always appreciated when clients can chip in! So a nice supportive pack is great to have. We recommend Exo Mountain Gear, Stone Glacier, and Kifaru packs.
Pack (2,000-5,000 cu-in recommended)
Accessories (weapon sling, holster, pockets, lids)
OPTICS
"Let the glass do the walking for you". Although it is not mandatory that a client brings his or her own optics, it can certainly make the experience more rewarding to glass animals with your guide.
We understand that quality optics are expensive and for that reason I like to recommend that if you do not have them already, consider renting them!
We refer our clients to https://rentoutdoorgear.com/ for optics rentals. Give them a call!
Bino/Harness
Rangefinder
Spotter
Tripod
Adapter Plates
WEAPON
For Grizzly Bears we recommend a 30 caliber or larger type rifle.
Often times a hunter can simply use their favorite elk rifle on these hunts as long as you are using the right bullet for heavy game like grizzly's. If you are going to put together a rifle specifically for grizzly bears, I would recommend a 338 as "The Ultimate Open Country Grizzly Rifle". 30, 338, or even 375 calibers all work great. For caribou however a 6.5mm or larger is plenty adequate however a 7mm or 30 cal even is preferred due to the high winds we can encounter in these areas.
Average shot distance on grizzly bears is sub 200 yards and 200-400 yards on caribou. Remember that a hunter's most important job is to make an ethical killing shot! Using a weapon that you are more proficient with is far more important that trying to shoot one that you are afraid of recoil wise or not well proficient with.
Rifle/Bow w/optics/sight
Bipod
Sling
Soft case (for bushflight)
Ammo/arrows
Sidearm
ELECTRONICS
I don't travel anywhere without the following. Pictures last forever and communications are important nowadays. You'll never regret having a better camera on your phone or bringing an InReach Satellite Messenger! I also now use Magview digiscoping adapters, my favorite to date!
Smart Phone and Case
Camera
Headlamp(s)
External Charger(s)
Extra Batteries
Charging Cords
GAME CARE
On guided hunts it is the Guide and Outfitters responsibility to provide proper game and trophy care while in the field.
Much like other aspects of the hunt, I encourage all hunters to participate in these aspects as I have found that it is extremely rewarding to help care for my own animals in the field. Never hurts to help hold up a giant grizz leg for your guide either!
Game Bags
Knife/blades/sharpener
Gloves
550 Cord
Contractor Bag
Bone Saw
FOOD AND WATER
Meals and accommodations will be provided to hunters on guided hunts, however if there are any specific snacks that you prefer or drink mixes bring them. Water purification is the guides responsibility but once again, we love to participate and a spare never hurts! Also a pro tip, bring your own long titanium spork/spoon for eating Mountain House type meals.
Personal snacks or drink mixes
Water Purification
Water storage (Nalgene bottle or similar)
Long spoon for Mountain House Meals
MISC GEAR
These are all pretty self explanatory. A couple recommendations may be to bring three forms of payment when traveling to remote areas (Cash, Check, Card). Gratuities are generally 10%+ recommended and in cash or check form. Bring any personal toiletries that you need for you to include any vitamins, medications, etc… Refer to your specific Outfitter for required permits for grizzly bear hunting, and the specific tags needed for your hunt (grizzly, caribou, wolf).
Paperwork, Lic/tags/permits
Cash/Credit Card/Checkbook
Toiletries
Luggage/Hard case (commercial travel)
Extra Dry Bags
Extra Contractor Bags
Extra Gloves (game cleaning)
Weapon Maintenance Kit
Ask Us About a Hunt
Request pricing and availability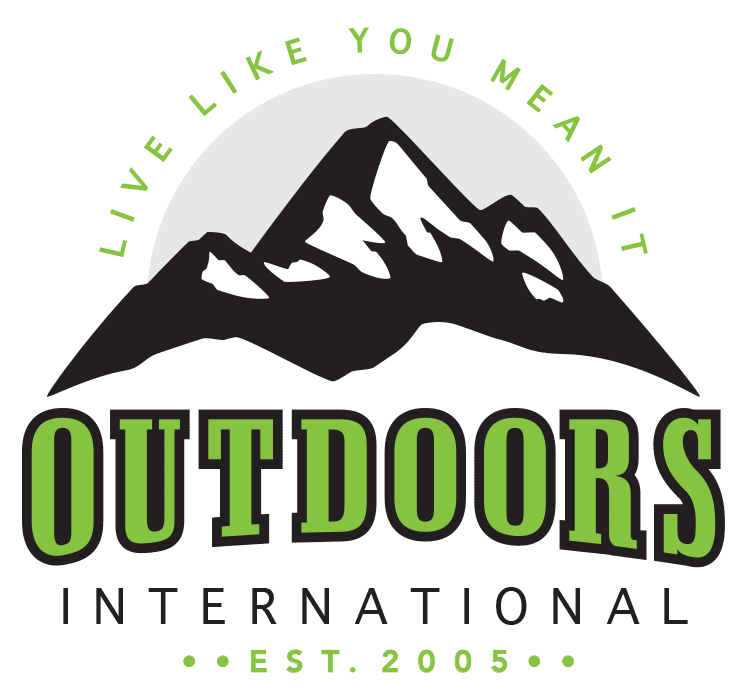 Discover why thousands of people have trusted Outdoors International to help plan their hunt.
Outdoors International has a team of hand-selected hunting experts to help you book your next hunt. Our job it is to help you in researching, booking and planning a great hunting trip with one of our amazing outfitter partners around the world.
My hunt was absolutely top notch.
The outfitter is a fantastic man and incredibly hard working and knowledgeable, there is no doubt he will do everything within his power to make peoples hunts successful and enjoyable. I plan to do it again with him next year for sure.
Wade Zuver
Our hunt was excellent.
We saw bucks every day along with all other sorts of wildlife. Mountain goats, bears, and foxes were common sights. Fishing and crabbing was special bonus. The food was excellent, the crew was amazing. Outdoors International did a great job of finding exactly what we were looking for.
Jesse Neveau
What an amazing experience!
The hunting lodge was out of this world!, Rooms, food and the scenery were all A+. Our guide was exceptional and had us on Shiras moose all five days. We saw over 30 total with at least 10 bulls. They had a plan for everything including taxidermy and game processing.
Kayla Redmon
LET'S START PLANNING YOUR NEXT TRIP
Be specific so we can find exactly what you're looking for.