We hunted antelope on a 95,000 acre ranch in New Mexico…that is everything you can see and then some…as we drove the ranch and crested another rise everything we could see in front and behind was on the ranch and in every direction we could glass groups of antelope. The biggest choice we had to make while hunting was "What shape of horns do you want on your Trophy Pronghorn?" We saw tall horns that hooked back, that hooked inside; we saw beautiful heart-shaped horns; we saw wide rounded horns and horns that laid out wide at a sharp angle. My guide was very diligent about pointing out to me how heavy the mass was and how high the cutters were above the ends of the ears and the length of horn above the cutters as we were glassing giving me a good idea of the quality of the animals the whole time.
This was a scouting process, and it didn't take very long to find a good goat…
We had seen a good variety of "shooter" bucks and Dave was glassing one through his spotting scope and said "Todd, I think you'd better shoot that buck." And me being someone to take good advice, I made a 100 yard stalk to be in a good position and got it done. We had pictures taken and Dave was starting to gut my Stud of Trophy Antelope by 9:00 a.m. of our 1st morning out.
We got my hunt done the 1st morning of my 3 day hunt but I spent a long weekend with Dave and Brad, the guides. These guys are thoroughly knowledgeable about firearms, the habits and quality of the Antelope we were hunting, every inch of the massive ranch we were on, hunting in general (they will be guiding Elk hunters during rifle season this year on the same ranch. We saw some stud bulls moving cows toward the river canyon on the property…this place would be good elk hunting.
The Santa Fe Trail
There is a deep history to the area too as the ranch is directly on the Santa Fe Trail; there are some buildings on the ranch that were built in the Santa Fe Trail era of the mid 1800's and there are numerous historical landmarks around the area that can be visited if you end up with some free time on this trip.
Hunt Report
How was your consultant's communication before, during and after the trip? Perfect, I couldn't have asked for more.
How was your consultant's knowledge of the trip? Very knowledgeable, and a pleasure to talk to.
How was your overall experience? Amazing, I couldn't have asked for more.
How was the outfitter's communication before, during and after the trip? Perfect, I couldn't have asked for more.
How was your guide? Amazing
How difficult was the trip physically? Easy
How was the food? Good
How were the accommodations? Good
Would you book another trip with OUTDOORS INTERNATIONAL in the future? Yes. They did a LOT of research on this outfitters and their trips; there were no unwanted surprises and I had a great time!
Can we use your stories and/or photos on our website? Yes
Can we use this in social media? Yes
Are you interesting in booking a hunt?
Get More Information About This Trip
Here are some other hunts you might be interested in:
Ask Us About a Hunt
Request pricing and availability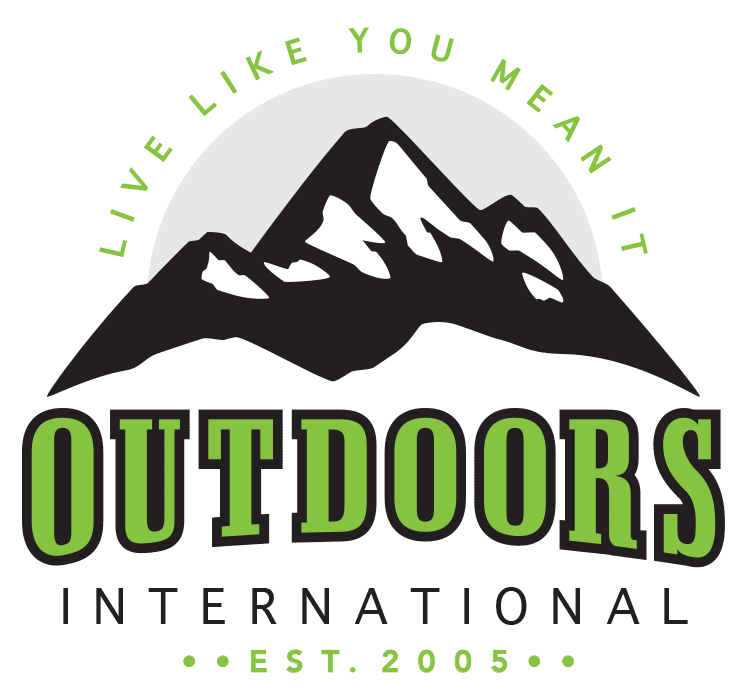 Discover why thousands of people have trusted Outdoors International to help plan their hunt.
Outdoors International has a team of hand-selected hunting experts to help you book your next hunt. Our job it is to help you in researching, booking and planning a great hunting trip with one of our amazing outfitter partners around the world.
My hunt was absolutely top notch.
The outfitter is a fantastic man and incredibly hard working and knowledgeable, there is no doubt he will do everything within his power to make peoples hunts successful and enjoyable. I plan to do it again with him next year for sure.
Wade Zuver
Our hunt was excellent.
We saw bucks every day along with all other sorts of wildlife. Mountain goats, bears, and foxes were common sights. Fishing and crabbing was special bonus. The food was excellent, the crew was amazing. Outdoors International did a great job of finding exactly what we were looking for.
Jesse Neveau
What an amazing experience!
The hunting lodge was out of this world!, Rooms, food and the scenery were all A+. Our guide was exceptional and had us on Shiras moose all five days. We saw over 30 total with at least 10 bulls. They had a plan for everything including taxidermy and game processing.
Kayla Redmon
LET'S START PLANNING YOUR NEXT TRIP
Be specific so we can find exactly what you're looking for.